With our handy checklist, you can record the details of each property you view, log how each one made you feel, and start to work out which one might be right for you.
Losing track of what you've seen on all those property viewings you've done? Go back to basics with our back-pocket property viewing checklist. Click on the link below, print out a bunch of copies, grab a pen and go.
And why not use the 'notes' box to record your feelings on each home? After all, your decision to make an offer will be based on your heart as much as your head...
Download our property viewing checklist here.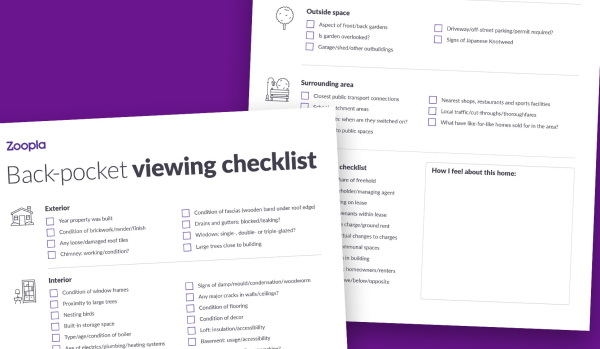 Continue your property journey...