Auctions can be a great way to snap up property at the best prices – but only if you know what you're doing.
Going to an auction is one way to land a property bargain while, at the same time, avoiding the rigmarole of the lengthy, conventional buying process.
But it's not for the faint-hearted.
Your purchase is binding as soon as the auctioneer's gavel (hammer) slams on your bid, with all the benefits, and drawbacks, that come along with it.
Before even considering buying at auction, it's crucial to know what you're getting into. And a good place to start is with our step-by-step guide on what the process entails.
1. Seek out local auction houses
First off, you'll need to track down the auction houses operating in the area you want to buy. Get hold of their latest catalogues and put yourself on the mailing list for future issues. This way, you'll always have the latest properties and information at your fingertips. You can also find lots of handy property auction information on Essential Information Group and UK Auction List.
Did you know? There's nothing to stop you sitting in on an auction without bidding or even registering…and it's a great way for novices to get a feel for the environment.
2. Scour what's for sale
Once you've got your hands on the auction house catalogue, earmark the properties you're interested in and contact the auctioneer to book viewings. As a general rule of thumb, there's around a month's window between a catalogue being distributed and the auction date.
Would you consider buying a property at auction?

— Zoopla (@Zoopla) October 27, 2016
3. Get your finances sorted
There's little point choosing a property before you have the means to fund it. So, just as if you were buying through the standard routes, you'll need to get a mortgage Agreement in Principal (AIP) from a bank or building society. This will also provide an indication of your maximum budget.
Explain to the lender that the purpose of the loan is to fund a property at auction. This is because, you'll have to pay a mandatory 10% of the sale price as soon as the gavel goes down, and the 90% balance 28 days thereafter (which, bear in mind, is only 20 working days).
It is possible to get a special 'bridging loan' to pay for the property if the turnaround on the mortgage won't be quick enough. But, because this type of finance is designed to be taken over the short-term, it's very expensive – in other words, it should never be taken in the 'hope' your mortgage will come through.
Want to know how much you could borrow? Get a 5-minute affordability check with Trussle
A lender will also have to carry out its own valuation to check the home is adequate security for the loan you want – which can be tricky if the property is totally dilapidated.
In short, if you're organised and thorough, a mortgage is a feasible way of funding a property purchase at auction. Although, it comes as little surprise that seasoned auction buyers often use cash.
Did you know? You don't have to be at an auction in person to bid – you can do it by telephone. Ask the auction house for more details.
4. Go on viewings
When you've chosen the property/ properties you plan to bid on, arrange viewings with the estate agent, preferably taking with you an expert such as a surveyor, builder and /or architect. Don't be afraid to ask for as many viewings as you need.
Gather the opinions of several local agents for their thoughts on its value. You can also try plugging the property address into Zoopla to get an estimate.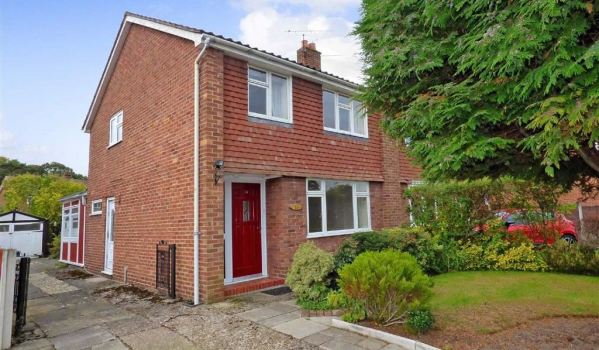 5. Instruct a solicitor and study the small print
The auction house will present you with the relevant legal pack/s for the property/properties – usually for free. These will include local searches, title deeds, an information form and a list of fixtures and fittings.
The small print here is of course crucial, so now is the time to instruct a solicitor to study the paperwork on your behalf and make sure it's legitimate and watertight.
Being up to speed on the ins and outs of a property before the auction also means the solicitor will be able to hit the ground running if your bid was to be successful.
6. Commission a survey
It's not a legal requirement to commission a survey (a health check on a property) but it's a very good idea – especially given that properties sold at auction are not always in mint condition.
Unless the property is old, listed, unusual, or in a bad state of repair, a Homebuyer's Report will usually suffice. But you can find out more about the different kinds of surveys with our handy guide.
Did you know? You can put in an offer before the auction goes ahead. Ask the auction house for more details.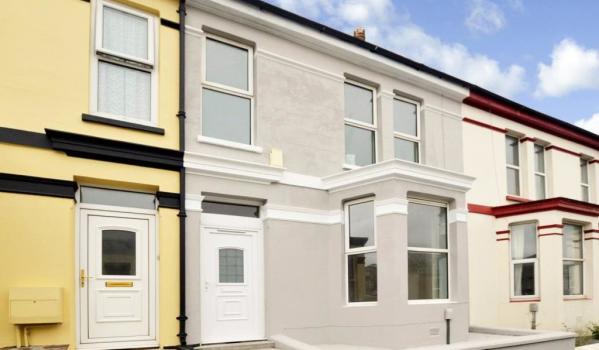 7. Don't do your sums based on the guide price
The auction guide price, as the name suggests, is just a guide. In fact, it's often set low in the catalogue to entice bidders – the property could sell for 10% more than that.
As the guide price on a property can be raised before the auction even starts (usually when it's generated a lot of interest), make sure you monitor it closely in the lead-up to the day.
8. Get covered with insurance
As soon as you've successfully bid and the gavel comes down, the property becomes your responsibility. This means lining up buildings insurance from that day, which will protect the bricks, mortar and structure in events such as fire or flooding. You don't have to take this from the mortgage lender, you can compare deals here.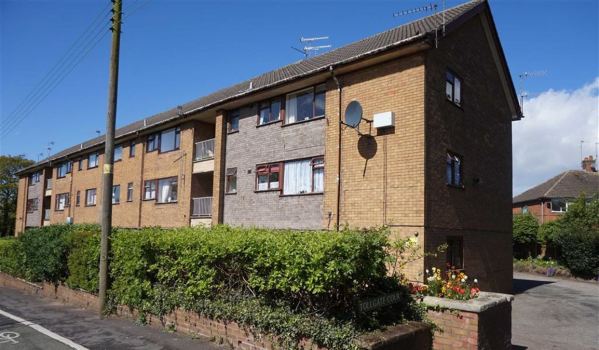 3 top tips for auction day
1: Be 100% prepared
You'll typically have to bring two forms of ID to an auction, plus proof that you can afford the 10% deposit. It's always best to check with the auction house beforehand, though. Leave plenty of time to register and bag a seat that gives you both good visibility of the room and the auctioneer.
2: Stick to your plan
Have a bidding strategy clear in your mind – and only bid what you know you can afford. If you change your mind after a successful bid, the 10% deposit is non-refundable. You're also likely to incur hefty administration fees.
3: Don't lose heart
If you were outbid on the property you wanted, at least you didn't blow your budget. And, with the experience under your belt, it could be a lot easier next time.
Interested in bidding in an online conditional auction? Here's a few tips to get you started...
Step 1: Register to bid
First off, you'll need to register your details with auction companies.

Step 2: Study the small print
Properties are typically marketed online for 14 days, long enough to give you the opportunity to study the sales details and download any relevant legal packs. You may also be able to view properties in person – speak to the auctioneer.
Once you've pinpointed the particular property you'd like to bid on, appoint a solicitor to check over the legal paperwork and speak to a financial adviser or broker about getting a mortgage on it.
Step 3: Bid on the property
Bidding opens for typically 7 days. You'll need to register your bid online - similar to if you were purchasing an item on eBay.
What you'll actually be bidding for is an exclusive option to buy the property.
Step 4: Successful? Put down a deposit
If your bid is successful, you must hand over a non-refundable reservation deposit to the auctioneer – typically 5% of the final selling price. The auction house will hold this until contracts are exchanged.
Step 5: Sign on the dotted line
You'll normally get 28 days to exchange contracts from the gavel going down. So use this time to instruct your solicitor to proceed, get your mortgage issued – and commission a survey of the property.
Once contracts are exchanged, the deal becomes legally-binding. You'll then have another 28 days to complete the deal.
Ever been the highest bidder on at auction on a property? Share your story in the comments below...