Those aged over 50 might feel it is too late for them to buy a home, but there are more options than ever before…
Advertisement feature in association with Post Office Mortgages

The traditional view of mortgages is that the older you are, the more challenging – and expensive – it becomes to borrow for a new home.
Since the introduction of tighter rules on affordability a few years ago, lenders now have strict age caps.
This can mean that those approaching 50 may get their application for a standard 25-year mortgage turned down – irrespective of their ability to repay.
As a result, options can feel limited for many older workers and pensioners. While this may make for gloomy reading, there are steps you can take to become 'mortgage ready'.
Here we take a look at some of the issues that older borrowers face – and what you can do to improve your chances of securing a loan.
Can I get a mortgage at 50?
While it is possible to take out a mortgage at 50-plus, many lenders will insist that you repay the home loan by 70 or 75.
Will the length of the repayment term be affected?
If a lender stipulates that a mortgage must be paid back by a certain age, this will restrict the borrowing term – and can push up costs significantly.
Say, for example, you applied for a home loan aged 55, and were told it had to be repaid by the time you were 70, you would only have a term of 15 years at most, rather than the standard 25.
This could make the mortgage very expensive, and in some cases, unaffordable.
Can I get a mainstream mortgage?
While some lenders are willing to lend to people in their later years, in some cases, you may find you are labelled 'too old' for a traditional mortgage product.
A shorter-term mortgage may seem like the answer, but as they cost more per month, they can be much harder to obtain, because of the income required to service them.
What about equity release?
The range of equity release products in the UK is growing by a quarter each year* and the most common type of product – known as a 'lifetime mortgage' – allows you to borrow money against the value of your home at a certain rate of interest.
The capital and interest is only repaid at the end of the scheme, when you die or move into long-term care.
However, interest charges can mount up quickly. You also need to be aware that taking money out of your property could reduce the value of your estate, and your entitlement to means-tested benefits. Professional advice should always be sought.
How can you become more 'mortgage-ready?'
Save for the biggest deposit you can, as this reduces the lender's risk – and could make them more willing to lend.


Retain bank statements showing you are conducting your finances well.


Get all your paperwork in order.


Check your credit report with one of the UK's credit reference agencies. You can check your rating through Zoopla partner's uSwitch, here.


Improve your credit score. Simple ways to do this include getting registered on the electoral roll, clearing unpaid debts and closing credit card accounts you no longer use. Read more here.


Ask for a pension projection from your provider to find out how much income you are likely to receive when you retire.


If you're already retired, get a pension statement showing the income you have to fund the mortgage.


Have details of investments or income from other pots of cash to hand.


Speak to a mortgage broker who specialises in helping older borrowers get a good deal. They will be able to identify a range of lenders willing to lend to those in their later years.
Case study: High monthly costs impact Sarah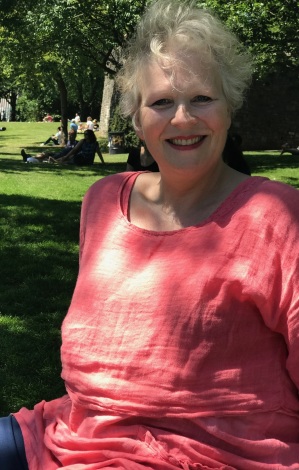 Sarah Walker was offered a mortgage when she was 52, but as the lender would only offer her a term of 17 years, she now faces high monthly costs.
Up until 2016, Sarah and her three children had been living with Sarah's mother in her mother's home.
"At that point we decided that it made sense for me to buy the house from her," says Sarah who works as a marina manager. "This meant she could free up her capital, and it worked out better in terms of inheritance tax."
Sarah spoke to a mortgage broker who helped her find a lender willing to offer her a mortgage for £110,000.
However, the lender has a maximum repayment age of 69, meaning a traditional 25-year term had to be shortened by eight years.
For a repayment mortgage at a typical rate of 3% it would cost Sarah an extra £168 a month.
"I feel very lucky to have got a mortgage, as I know it can get harder to find lenders willing to lend to the more mature borrower," Sarah says.
"But my monthly repayments are much more expensive. If I had been able to get a mortgage with a 25-year term, those extra eight years would have made it a lot less costly."
Post Office Retirement Link™ mortgage, provided by Bank of Ireland UK
If you are receiving a pension income and looking for an alternative to equity release, you may want to consider the Post Office Retirement Link™ mortgage.
This is a new form of mortgage designed to allow you to borrow into your retirement.
The product allows you to use some of your property's value to gain access to low-cost flexible lending.
The mortgage is paid from your pension income and can either be taken as capital repayment or interest-only. Unlike equity release loans, your debt will not increase over time. For some, this could be a real benefit.
The capital & interest product can be taken up to a maximum age of 90 at the end of the term, and at up to 50% loan-to-value (LTV). The property must be worth £100,000 or more.
The interest-only product can be taken up to age 80 at the end of the term, and at up to 30% LTV.
Interest-only customers will also need to be mortgage-free and have a minimum of £250,000 equity above the value of the required loan.
In both cases, the maximum loan is £500,000. Independent legal advice is mandatory.
YOUR HOME MAY BE REPOSSESSED IF YOU DO NOT KEEP UP REPAYMENTS ON YOUR MORTGAGE.