A home packed full of charm and history but with the odd draught, or a new-build that's practical, cheap and good for the environment? The choice is yours.
Are you a fan of the brand new? If so, a shiny new-build property which is practical, clean and move-in ready could be very tempting.
On the other hand, if character and a sense of uniqueness are more important to you, an older period home is more likely to be up your street.
But what if you're pitched somewhere in the middle? Here are five advantages to each option, so you can be sure both your head and your heart are satisfied.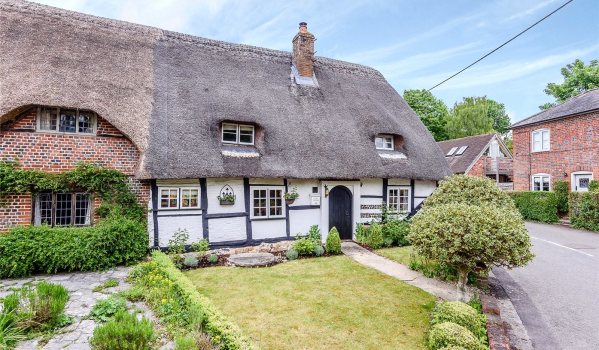 Advantages of older homes
1. Legacy of house prices: Older properties tend to be found in locations that are already established. This means greater peace of mind over how property holds its value compared to newer homes in uncharted areas.
2. A mature garden. If you have a garden it's more likely to hold some colourful surprises come summer. This is in contrast to new-builds that often come with recently, and sometimes questionably, laid turf.
3. No snagging list: Most older homes come with their age-old quirks, but at least any major ones will have been exposed on the pre-sale searches. If your freshly-plumbed new build springs a leak and floods the property, it is far more disappointing.
4. You can still make changes: While you may have bought the property for its character, this doesn't mean you can't still make practical alterations to improve its aesthetics – as well as eco-proof it to cut your fuel bills.
5. Hassle-free services: Broadband, telephone, and electric should be straightforward to re-establish from the previous owner.
Advantages of new-builds
1. Incentives and benefits: The government regards new-build property as a way of helping people on to the housing market. That's why certain schemes – most notably Help to Buy – only apply to new-builds.
2. Greener: New homes are designed to be more energy-efficient, which typically makes them much cheaper to run than older property.
3. You won't be stuck in a chain. A you are buying direct from the developer, you are not beholden to a seller on the open market to buy your home. And, if you are a first-time buyer, you will have nothing to sell either.
4. Safe and secure. All the latest safety and security measures should be in place. These typically include fire safety, locks on doors and windows, lighting and alarms. It ticks all the boxes for home insurers, protects your property and can save even lives.
5. Peace of mind. The vast majority of new-builds are covered by the National House Building Council's (NHBC) 10-year warranty. There is also a Consumer Code designed to protect buyers of new-builds.
Continue your property journey...
How to spot property with potential
How to make an offer you can live with