Television presenter, singer and national treasure Cheryl Baker describes how back in 1984 she just knew her first home was The One.
When did you buy your first home – how old were you?
The first property I ever bought was for my Mum and Dad in 1983 when I was 29 and it was in Basildon, Essex. I bought my own home in 1984 when I was 30.
Where was it?
Eltham, South East London
Give us a short description of the property
It was a two-bedroom semi-detached chalet bungalow with leaded light windows and pink roses bordering the garden. It was a really, really pretty house.
The house didn't need any work but when I moved in, I built up and out adding another bedroom, bathroom and conservatory. I loved it and wouldn't change a thing.
Did you buy it alone or with somebody else?
By myself.
How many homes did you view before finding it?
It was the first house I viewed.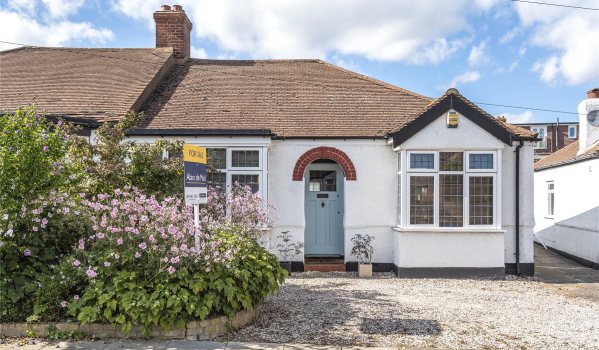 Down the road from Eltham in New Eltham you'll find this charming two-bedroom bungalow up for sale at £450,000
How much did you pay for the property?
£53,000
Did you negotiate on the price?
I loved the house so much that I offered and paid the asking price as I didn't want to risk losing it.
Did the buying process go smoothly?
Because it was part of a fairly long chain the buying process took longer than I thought – I remember being concerned that it would fall through. But fortunately, that didn't happen.
How do you think your experience compares to that of a first-time buyer of 2020?
I have 25-year-old twin daughters, and neither of them own a property. It was so much easier when I was buying my first home.
Cheryl's band The Fizz, has a new album out now Christmas with the Fizz! Look out also for Smoke and Mirrors which will be released in March 2020
Continue your property journey...