Getting ready to buy your first home? You are not alone. In fact, our new research has shown that first time buyers are back with a bang.
When you're doing something as major as buying your first property, it's natural to feel a little overwhelmed. But, be reassured – you are far from alone.
In fact, first time buyers accounted for more than a third (36%) of all property purchases in 2018, according to our analysis – and numbers are a whopping 85% up on 2010.
But while you might be part of a growing army, the more homework you can do as a first time buyer, the better.
Our researchers have been crunching the numbers around the first time buyer market which we've matched up with some useful tips and information to help you in your foray into home-ownership.
The numbers every first time buyer should know
£220,000:
This is the average cost of a first time buyer home according to our data. But, of course, it varies across the country.
Use our interactive map to see:
the average cost of a first time buyer (FTB) home in your local authority
the household income required to get a mortgage
the average type of property that first time buyers enquire about on Zoopla
14%:
This is the estimated proportion of first time buyers that used Help to Buy in 2018 against new-build properties.
Help to Buy is a government scheme that provides an equity loan of up to 20% of the property value (rising to 40% in London), so long as you have already raised a 5% deposit. For the first five years, the loan remains interest-free but after that you'll start to be charged.
Details of Help to Buy schemes, such as property price caps, vary across the UK so find out more with our guide.
You should also familiarise yourself with the downsides of the scheme by carrying out these five checks before you commit.
March 2021:
This is when the current Help to Buy scheme closes but it's set to be replaced with another one which will run for a further two years. The new scheme will come with slightly different rules, such as price caps varying by region rather than country.
40:
Good news if you're saving for a deposit and still not reached this milestone birthday – as the government's Lifetime ISA is an option open to you.
You can save up to £4,000 a year in to the savings account until you reach 50 – and for every pound you save, the government will throw in an extra 25p tax-free. You can then choose to put the cash towards a deposit on your first home or take it in retirement.
Read about more about Lifetime ISAs here.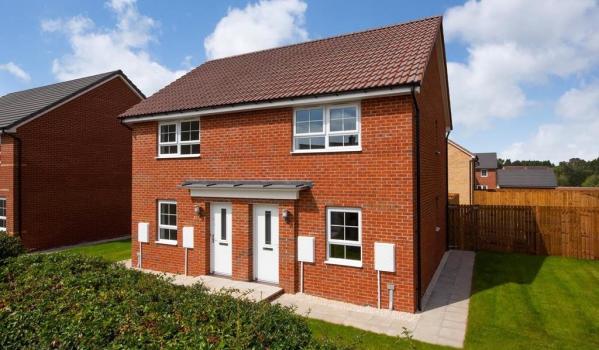 30 November:
This is the closing date to apply for a Help to Buy ISA – another government saving scheme designed to support first time buyers.
For every £200 you save into the account, the government will top it up with £50 to a maximum of £3,000. Again, all interest is paid tax-free.
It pays to do your homework, though. For example, you won't be able to put the cash towards your deposit – you'll need to pay it off the final mortgage balance on completion instead.
Find out more about Help to Buy ISAs with our clear list of pros and cons.
3 bedrooms:
This is the average size of property that most first time buyers make enquiries about through Zoopla – not counting London.
Richard Donnell, director of research and insight at Zoopla, says first-timers are, "leap-frogging past the traditional one and two-bedroom starter homes and taking a longer-term view of homeownership."
However, two-bedroom homes remain the most popular in London where first-timers face the greatest housing and affordability pressures.
36%:
This is the proportion of all home purchases accounted for by first time buyers in 2018. Richard Donnell says: "First time buyers have been the driving force behind the housing sales market in recent years, with improving mortgage availability and lower rates supporting their growth."
But he adds this is not true of London, where first time buyer numbers have dropped by 12% since 2014.
23%:
This is the surprisingly hefty average deposit put down by first time buyers, according to UK Finance, which represents the nation's mortgage lenders. It compares to just 9% in the mid-1990s.
On the flipside, mortgages which require a 10% deposit or less have been growing in popularity. In the first three months of this year, they accounted for 19% of all lending according to figures from the Bank of England, which is a 'post-credit crunch' record.
£92,000:
This rather staggering salary is what you'd need to show a mortgage lender to buy an average two-bedroom property in London, according to our calculations.
This is because, while the interest rate you see on your mortgage deal might be a typical 2%, banks and building societies carry out their affordability sums based on a much steeper rate of around 7% – something known as stress-testing.
£36,000:
This is the 'stress-tested' salary you'd need to buy a typical home in the rest of Great Britain. Again, if the sums were based on the actual mortgage rate of 2%, you'd only need to show an income of £20,000.
What's more important in life?

— Zoopla (@Zoopla) September 5, 2019
29:
This is the average number of years of a first time buyer mortgage – up from the more traditional 25 years recorded just a decade ago.
Longer-term mortgages have become more widely available in recent years, although they are usually coupled with age restrictions. For example, Halifax will lend over 40 years subject to a maximum age of 80 at maturity.
£300,000:
This part of a home's value is stamp duty-free for all bona fide first time buyers. To qualify, you (and anyone you are buying with) cannot have ever owned or part-owned a home before.
Since the start of 2018, around a month after the tax break was introduced, 70% of first time buyers have either paid less in stamp duty or paid no stamp duty at all, our analysis found.
The perk only applies to homes worth up to £500,000, though. If you're paying more than this, you'll be treated like any other buyer of a sole property. This means paying stamp duty on homes worth over £125,000 at a starting rate of 2%.
Find out more about whether you qualify for the first time buyer stamp duty break.
33:
This is the average age of the first time buyer, according to the government's most recent English Housing Survey (2017/18). The number is up from 31 in 2017.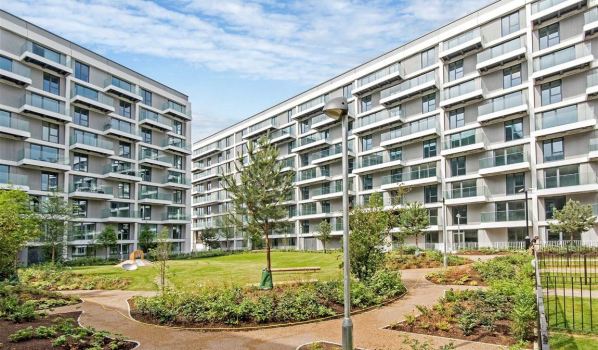 1m:
This is the number of new homes the government pledged in 2015 would be built by 2020. It meant building at a rate of 300,000 a year, but numbers have fallen well short of this.
169,770:
This, for example, is the number of new homes completed in the 12 months to March 2019, according to the government's own figures from the Ministry of Housing. It marks an increase on previous years.
2019:
By the end of this year, first time buyers are poised to be the largest group of buyers on the market – again.
Find out more…