Think you need to be a millionaire to own a home with a swimming pool? We've found seven for sale on Zoopla that prove otherwise.
Would you use a swimming pool if you had one in your home?

— Zoopla (@Zoopla) July 19, 2017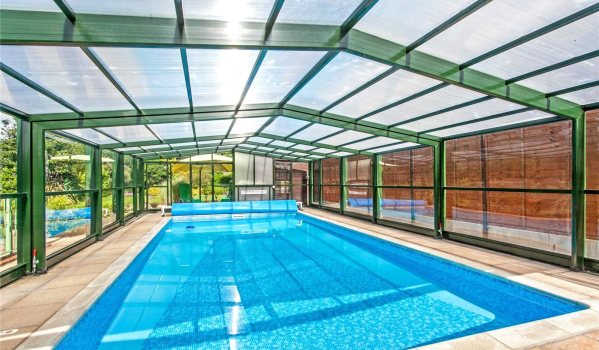 You'll be able to go for a dip come rain or shine in this 28-foot heated swimming pool thanks to its smart retractable cover. Other perks of the Hampshire home include a master bedroom with ensuite bathroom and separate dressing room.
Available via Hamptons International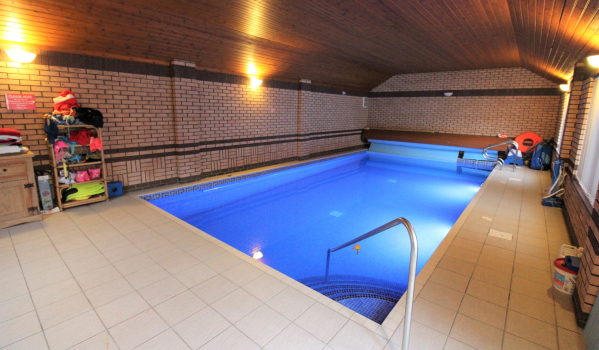 An indoor swimming pool is the last thing you'd expect to find at the back of this unassuming detached bungalow (click to see the pictures). But with its electric roller cover and an automatic cleaning device, it's as pristine as the rest of the property.
Available via The Square Room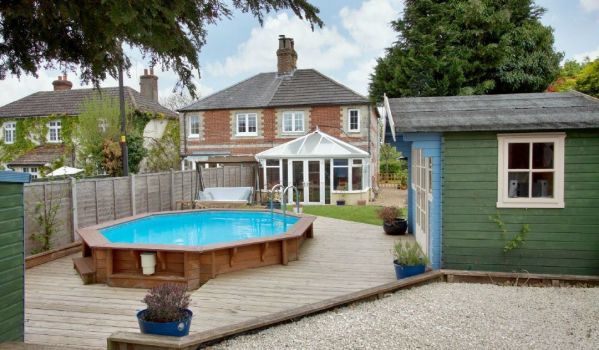 3. Two-bedroom cottage in Thruxton, Hampshire, for £349,950
Dating back to 1850, this picture-perfect cottage has been modernised to an immaculate standard inside and out. The heated pool is on the small side, but set neatly within the garden's smart decking.
Available via Austin Hawk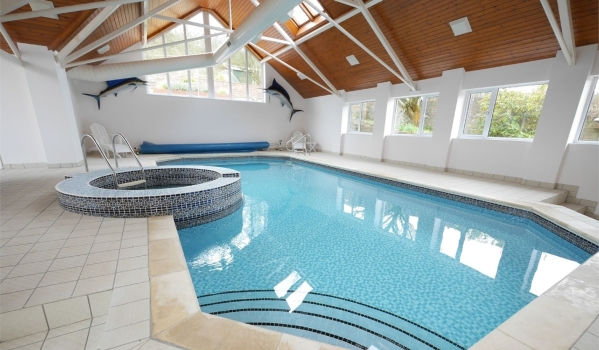 On first glance, this pool looks like it could be part of the local leisure centre. It's actually attached to the back of a Cumbrian family home, and overlooked by windows in both the master bedroom and dining room.
Available via Penrith Farmers & Kidds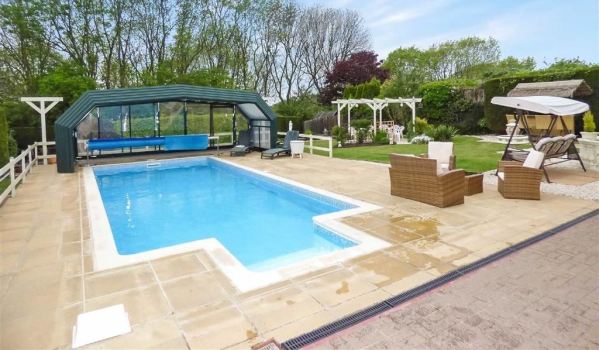 Fancy a slice of the Mediterranean in Shropshire? The garden of the villa-style home has a pergola, outdoor bar and swimming pool to boot. But, in the absence of the Mediterranean weather, this one's heated with a retractable roof.
Available via Butters John Bee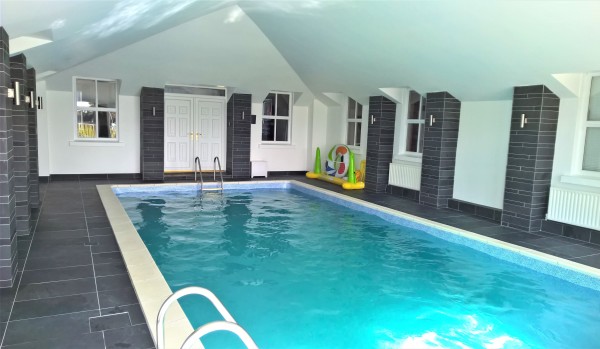 In Northern Ireland, you can own a home with an indoor pool for as little as £325,000. The one pictured above is part of a beautiful thatched property with five bedrooms and more outside space than you'll know what to do with.
Available via Online Estate Agent NI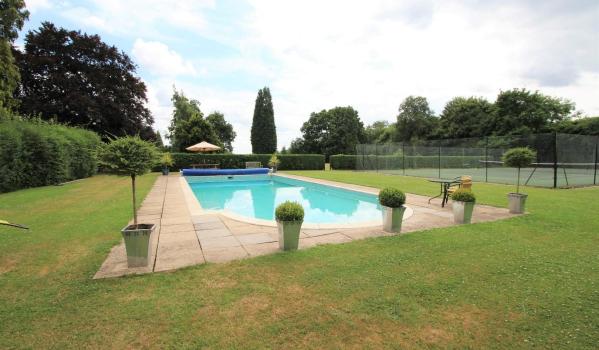 7. Two-bedroom flat in Okewood Hill, Surrey, for £370,000
Don't fancy the upkeep of a swimming pool but still want one in your back garden? Try sharing. The pool pictured above comes with a first-floor apartment set within an old country house. There's communal tennis courts and stables too.
Available via Surrey Estates
Would you actually USE a swimming pool if you had one in your home? Scroll up to vote in our poll and share your thoughts by posting a comment below...