Having £1m doesn't always mean you can afford a £1m home. You'll pay almost £50,000 in homebuying costs and a further £1,000 a month just to run it, according to our estimates.
Got £1m in the bank and in the market for a home with a price tag to match?
Don't move too fast as, even if you don't need a mortgage to make the purchase, the associated upfront and ongoing costs can amount to a fortune.
Here's a breakdown of how much a £1m property will really cost you.
Before you move in...
1. Stamp duty (£43,750)
According to our stamp duty calculator, property tax on a £1m home rings in at an eye-twitching £43,750. The same amount could buy you a brand new Porsche 718 Cayman.
And if your million-pound property is a second home, stamp duty is more expensive still. You'll be charged an additional 3% on the whole price, resulting in a further £30,000.
You can find out more about higher rates of stamp duty with our Q&A.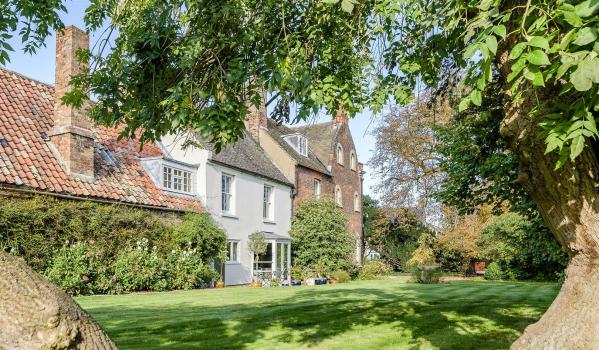 Above: a seven-bedroom detached Georgian house in Warboys, Huntingdon, on the market for £1m
2. Legal fees (around £2,300)
You'll need to recruit a professional to carry out the legal work involved in buying your home. And the higher its value, the more this is likely to cost.
Budget for around £1,800 for the solicitor, and an additional £500 for disbursements, such as local and Land Registry searches.
Find out what a conveyancer does.
3. Survey (around £1,000)
Potentially, the more cash you spend on a home, the more thorough the survey you'll want. And costs for a fully-fledged Building Survey start at about £750.
If it throws up problems or issues, you may want to commission further, more detailed surveys (such as for damp or Japanese Knotweed) – and these will have to be paid for too.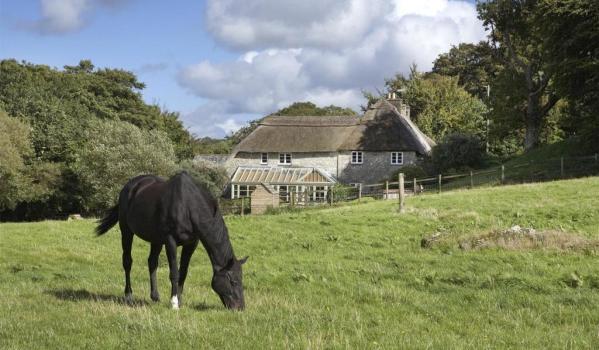 Above: A six-bedroom detached house in Newton Abbot, Devon, on the market for £1m. Estimated monthly running costs are £659
After you've moved in...
4. Running costs (around £700 a month)
It's easy to get an estimate for how much a £1m (or any other value) home will cost to run on Zoopla, even without a mortgage.
Simply scroll to the bottom of the property listing, set the mortgage slider at 100% and the estimated running costs, including council tax, energy, water and home insurance, will be laid out as seen in the example below.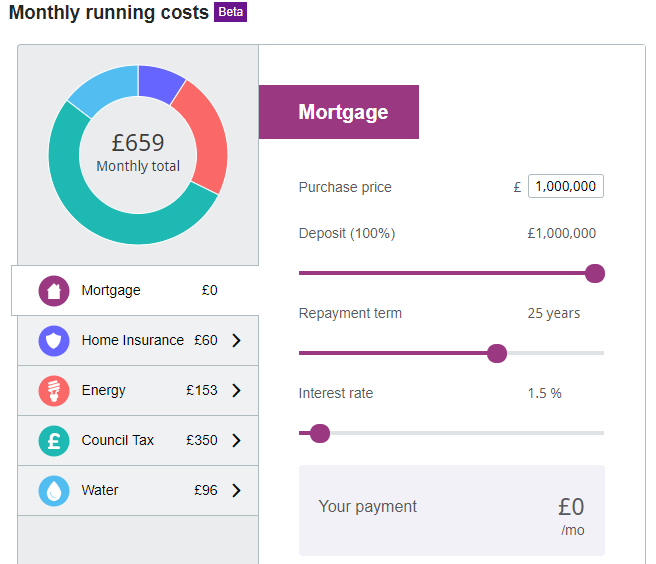 5. Added extras (£300 a month)
Not all £1m homes are huge – it depends on where you are buying.
If you are upsizing however, chances are you'll need some help looking after your new pad. We estimate a sensible monthly budget (to cover the gardener, cleaner and window cleaner, for example) is about £300.
You might also be interested in...
Is owning a £1m home worth the cost of all the extras? Let us know by posting a comment below...