Would a Government ISA aimed at first-time buyers aged under 40 and pension savers suit you? Now the first cash Lifetime ISA has launched, here's a refresher of how it all works.
Q. What is a Lifetime ISA?
A. A new kind of ISA which offers a Government tax-free bonus of up to £1,000 each year. The money can be put towards buying your first home OR towards your retirement savings. Like regular ISAs, the Lifetime ISA is available as a cash ISA or stocks and shares ISA.
Q. When did they launch?
A. On 6 April, 2017.
Q. Who can open one?
A. Anyone aged 18 to 39.
Q. How much can I pay in?
A. Up to £4,000 a year, until you reach age 50.
Q. How does the Government bonus work?
A. For every £1 you save into the account, the Government will contribute another 25p tax-free. So, on the maximum £4,000 a year contribution, the tax-free bonus will be £1,000.
Note that the bonus is calculated only on YOUR contributions. So, while tax-free interest on your cash or growth in your investment will also be paid into your account, it won't count when the bonus is calculated.
For the first year (2017/2018), the Government bonus will be paid annually. But from April 2018, it will switch to monthly.
Q. How much is the bonus can I get?
A. As you are able to save into a Lifetime ISA between the ages of 18 and 50, the maximum total contributions over this time amount to £128,000. This means the maximum bonus you can receive from the Government is £32,000.
Q. How much can I pay in each month?
A. You can save as much or as little as you like into the account each month, provided you don't exceed the annual £4,000 limit.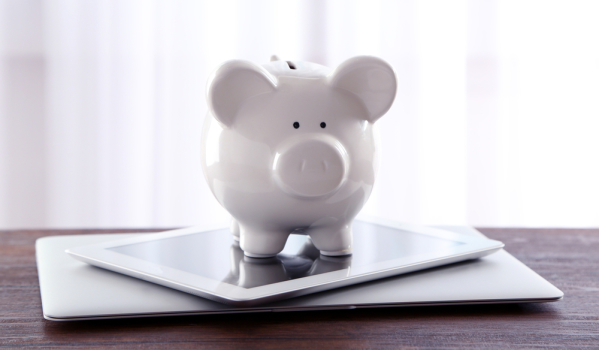 Q. How do I put the money towards my deposit?
A. So long as 12 months has passed since you opened the account, you are free to use the money you saved in the Lifetime ISA (along with any interest/ investment growth/ tax-free bonus) to help towards your deposit which is paid at exchange of contracts. This is different to the Help to Buy ISA where the bonus only becomes available at completion.
The property you are buying must cost no more than £450,000 anywhere in the UK. Again, this is different to the Help to Buy ISA where prices are capped are £250,000 (£450,000 in London).
It must be the first home you've ever owned, purchased with a mortgage and you won't be able to rent it out.
Q. Where can I open a Lifetime ISA?
A. Skipton Building Society is currently the only provider to offer a cash Lifetime ISA. But the account which launched on 8 June 2017, pays a pretty dismal annual interest rate of 0.50% – although it will increase to 0.75% on 5 December 2017 to reflect the Bank of England hike in interest rates from 0.25% to 0.5% announced in November.
Andrew Hagger at Moneycomms.co.uk said other providers could be put off entering the market because of the, "complexity and cost of setting up and monitoring the accounts so that they are utilised in accordance with government guidelines".
Several stocks and shares Lifetime ISAs are available from the likes of Hargreaves Lansdown, Nutmeg and The Share Centre.
Q. I already have a Help to Buy ISA. Is it worth switching to a Lifetime ISA?
A. If you are already saving into a Help to Buy ISA, you will be able to transfer these savings into a Lifetime ISA.
Want to make the transfer? Here are some must-know tips from independent financial adviser, Hargreaves Lansdown:
You can transfer the funds (plus any interest) to a Lifetime ISA at any point during the 2017/18 tax year
The value of this transfer will NOT count towards your £4,000 annual Lifetime ISA allowance and you will also receive the 25% Government bonus on the value of the transfer
However, you can only make one transfer from a Help to buy ISA without it counting towards your Lifetime ISA allowance
Any contributions after 5 April 2017 to a Help to Buy ISA must be transferred in full and will count towards your Lifetime ISA allowance
In fact, any subsequent transfer or transfers made after 5 April 2018 will count towards your £4,000 Lifetime ISA allowance, so it makes sense to transfer before then
Alternatively, you can continue saving into each account separately. However, you'll only be able to put the bonus from ONE of the accounts towards buying a property.
Q. What about using it as a pension pot?
A. If you already own a property so don't need to save towards a deposit, you can keep any cash saved in a Lifetime ISA until you reach 60 to put towards your retirement income. At that point, you can take all the savings tax-free. Or you can withdraw a regular tax-free income from your fund.
Q. What if I want to use the money for something else?
A. Withdrawal are permitted, but you'll lose the Government bonus – including any interest and growth on it – and you'll pay a 5% charge on the entire fund to boot.
Q. What if I already have other ISAs?
A. For the current tax year (2017/18), you can pay in up to £20,000 into your ISA. The sum can be split between different ISA accounts, whether cash, stocks and shares, or the Lifetime ISA.
You might also be interested in...
Will you be opening a Lifetime ISA? Tell us in the comments below...