It comes after MPs and charities warned that the end of the suspension on evictions could lead to a steep rise in people being made homeless.
A ban on landlords evicting tenants has been extended for a further four weeks in England and Wales.
The evictions ban that was set to expire on 23 August, has been extended until 20 September, Housing Secretary Robert Jenrick has announced.
In the majority of cases, renters will now have a six-month notice period if their landlord wants to evict them. This will be in place until at least 31 March 2021.
"I know this year has been challenging and all of us are still living with the effects of COVID-19. That is why today I am announcing a further four-week ban on evictions, meaning no renters will have been evicted for six months," Jenrick said.
"I am also increasing protections for renters – six-month notice periods must be given to tenants, supporting renters over winter."
Only "the most egregious cases" such as those involving anti-social behaviour and domestic abuse perpetrators will be exempt from the six-month notice period, Jenrick said.
The evictions ban was introduced in March as part of emergency legislation to help people whose finances had been impacted by the coronavirus pandemic. It was originally due to last until 25 June but was later extended until late August.
The latest extension was announced just two days before the August expiry date.
MPs and housing charities have previously expressed concerns that the end of the eviction suspension period could lead to a steep rise in people being made homeless.
Who does it affect?
The ban on tenant evictions was controversial when it was brought in, as it was seen as being less generous towards renters than the three-month mortgage payments holiday introduced for homeowners.
The mortgage payment holiday enabled homeowners to suspend payments for up to three months. Meanwhile, the eviction ban meant tenants could not lose their home, but it did not offer them any breathing space on paying their rent.
Housing charity Shelter estimates that 442,000 people in private rental accommodation are in rent arrears, nearly half of whom fell behind with their payments since the start of the pandemic.
It said 174,000 private tenants had already been threatened with eviction, despite the ban still being in place.
What should I do if I can't pay my rent?
It is important to talk to your landlord as soon as possible if you're struggling to pay your rent.
The government included buy-to-let landlords in the mortgage payment holiday scheme on the understanding that they would pass on the benefit to tenants who were facing financial difficulties.
If you can still afford to pay some of your rent, ask your landlord if they would accept a reduced payment for a period of time, particularly if you think you will be able to make up the shortfall once your finances have recovered.
It would also be worth checking to see if there are any government benefits, such as universal credit, that you might be eligible for if your income has fallen.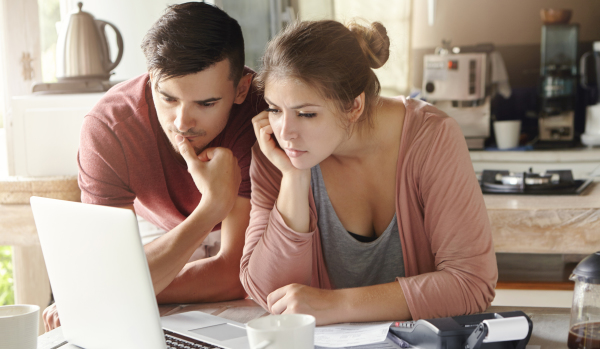 What are my rights as a tenant?
It is illegal for a landlord to evict you without giving you written notice or obtaining a court order. They are also not allowed to harass you or lock you out of your home, even temporarily.
If you are in an assured shorthold tenancy, the most common type of tenancy, they can start the eviction procedure through giving you either a section 21 or section 8 notice.
Your landlord does not need to give a reason to evict you under a section 21 notice, but they must give you a warning period. This period was previously two months, but it has been extended because of the coronavirus pandemic.
If you do not leave the property at the end of this period, your landlord must go to court to evict you legally.
You cannot be issued with a section 21 notice during the first four months of your original contract.
Landlords can only issue a section 8 notice if they have legal grounds to end your tenancy, for example if you are in rent arrears. They must apply to a court for a possession order to evict you.
Prior to the eviction ban, the notice period varied, depending on the grounds for possession.
Top takeaways
A ban on landlords evicting their tenants for not paying rent is set to expire on 20 September
If you are struggling to pay your rent it is important to talk to your landlord as soon as possible
You might also be interested in…
Zooplomas are our free guides to buying and renting, giving you expert advice and information straight to your inbox.

The information and data in this article was correct at the time of publishing and every attempt is made to ensure its accuracy. However, it may now be out of date or superseded. Zoopla Ltd and its group companies make no representation or warranty of any kind regarding the content of this article and accept no responsibility or liability for any decisions made by the reader based on the information and/or data shown here.