Thought mortgage terms were for 25 years? Not necessarily. We take a look at the growing number of shorter-term fixes on offer.
Yorkshire Building Society has launched a 15-year fixed rate mortgage in response to demand from borrowers.
The lender is offering a range of rates, starting at 2.79% for people looking to borrow up to 65% of their property's value, and rising to 3.65% for those with only a 10% deposit.
The deal means homebuyers could reduce their mortgage term from the standard 25 years to just 15 years and never need to remortgage.
Rachel Springall, finance expert at Moneyfacts, said: "Borrowers looking to secure their monthly mortgage payments over the longer term may well find these deals appealing, but they must be comfortable committing to the mortgage term."
Why is this happening?
Longer-term fixed rate deals are becoming more popular with borrowers because of the certainty they offer on monthly mortgage repayments.
Yorkshire Building Society said it had decided to launch a 15-year fixed rate loan after seeing demand for its 10-year fixed rate product soar by 50% during the past year.
There has been significant growth in longer-term deals in the past five years, with the number of 10-year fixed rate mortgages soaring from just 22 different products in August 2014, to 160 now. There are also 27 different seven-year fixed rate mortgages, and 16 different 15-year ones.
How common are 15-year mortgage deals?
Despite the rise in the number of products, the market for longer-term fixed rate mortgages remains niche, with Yorkshire Building Society one of only three players offering the loans.
The other lenders are Virgin Money and Accord Mortgages, which is the intermediary arm of Yorkshire Building Society.
There is a larger pool of lenders for homeowners who want to fix for 10-years.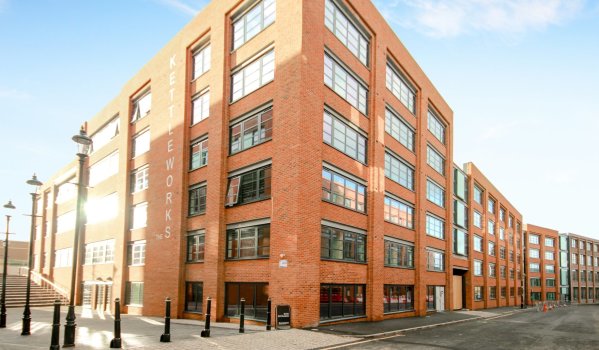 What are the pros of a 15-year fixed rate deal?
As with any mortgage deal, a 15-year fixed rate loan comes with both pros and cons and potential borrowers will have to carefully weigh up whether such a deal is right for them.
On the plus-side, a 15-year fix gives borrowers certainty that their monthly mortgage repayments will stay the same for a decade-and-a-half, enabling them to lock into a deal while the Bank Rate remains close to a record low.
Another advantage is that they will not have to face the expense or hassle of remortgaging.
The arrangement fee on Yorkshire Building Society's 15-year deal is £495. This compares with fees of £1,995 on a best buy two-year fixed rate loan, and borrowers would have to take out eight of these deals to cover the same time period, potentially costing them £15,960 in arrangement fees.
Are there any downsides?
Despite these advantages, fixing for 15 years does have some potential downsides.
Borrowers would have to feel confident they would not need to end their mortgage before the term is up, as the product comes with some pretty hefty early redemption penalties of up to 6% of the outstanding mortgage if they end it within the first five years, with this charge falling by 1% every two years for the rest of the loan.
They should also be aware that they are paying for the security of their long-term fix through slightly higher interest rates.
The rate of 2.79% for the Yorkshire Building Society deal compares with a best-buy two-year fixed rate deal of 1.43% from the Post Office, although this comes with a higher product fee.
While the difference may not sound that much, the 15-year fixed rate loan would cost £1,647 a year more on a £200,000 mortgage, or potentially £24,705 over 15 years if interest rates do not change.
Of course, they could go up, in which case the 15-year fix could offer better value, while the cost of remortgaging several times should also be factored in.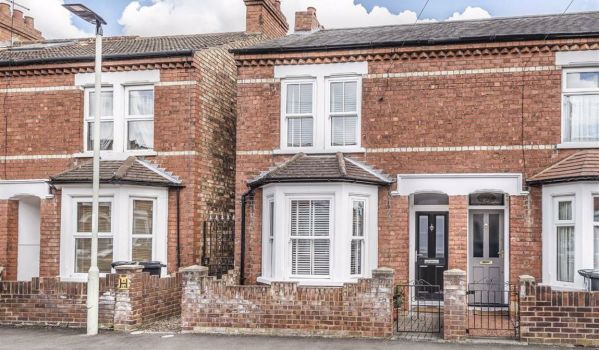 What about the benefits of choosing a shorter mortgage term from the outset?
Opting for a shorter mortgage term of 15 years would save homeowners a huge amount of money compared with going for the standard 25-year term.
If someone borrowed £200,000 over 25 years at an interest rate of 2.79%, they would pay £78,138 in interest.
If the same mortgage was reduced to a 15-year term they would pay only £45,057 in interest – a saving of £33,081.
Not only would they save money on the interest, but they would be mortgage-free a decade earlier, meaning they would no longer have to worry about finding monthly repayments.
Of course, one downside is that monthly repayments would be higher during the mortgage term at £1,361 for a 15-year mortgage compared with £927 for one on a 25-year term.
As a result, not everyone may qualify for a shorter term under lenders' tough affordability criteria.
Are there any alternative ways to save on your mortgage?
If you like the idea of paying less interest but do not want to opt for a drastically shorter mortgage term, there are still other things you can do.
Many lenders will allow you to make annual overpayments of up to 10% of the outstanding debt, while others will allow you to set your monthly direct debit at a higher level than the amount required.
But the savings from both of these methods will not be nearly as great as those generated by reducing your mortgage term by 10 years, while you may also start out with good intentions but then forget to make annual overpayments.
Alternatively, you could opt for an offset mortgage, under which your savings are used to offset the amount of interest you pay on your loan.
You could then use the money you saved on interest charges to make overpayments.
If you go down this route, you would need to be confident that you were paying more in interest on your mortgage than you could earn on your savings for this to be worthwhile.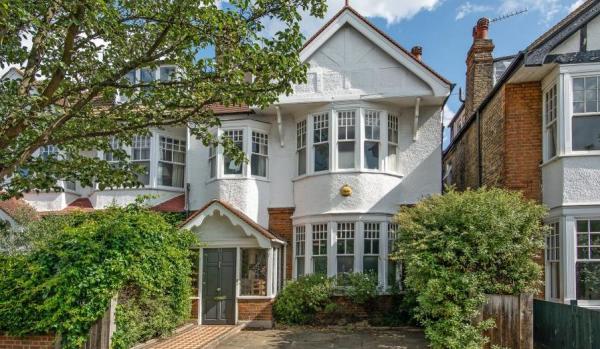 What different terms are out there?
Lenders have become markedly less rigid about mortgage terms in recent years.
While the majority of mortgages used to have a standard 25-year term, they can now be as short as five years.
Peter Gettins, product manager at broker, L&C Mortgages, says: "The minimum term is typically five years, though some may be able to go shorter – Hanley Economic [Building Society], for example, can go as little as one year."
He adds that Halifax has no specified minimum mortgage term, although any term must be longer than the period of the product. For example, you could not have a three-year term on a five-year fixed rate deal.
At the other end of the spectrum, mortgages can now also be taken out over periods of longer than 25 years.
Around 55% of the mortgage market offers a maximum term of 40 years, up from 42% five years ago, according to data from Moneyfacts.
Gettins adds that one lender, Hodge Lifetime, offers a term of 45 years, but they are a later life specialist and have a minimum age of 50.
Why would borrowers opt for a longer term?
The main factor driving longer mortgage terms is stretched affordability.
A £200,000 mortgage at 2.79% interest would cost £935 per month if taken out over 25 years, but repayments fall to £752 over a 35-year term.
However, while a longer mortgage term may reduce your outgoings on a monthly basis, borrowers will pay significantly more in interest over the total lifetime of the loan at £113,691 compared with £78,138 for a 25-year term.
By contrast, reducing your mortgage term by just five years to 20 years would save you £16,855 in interest under the scenario set out above.
What about age? Might borrowers be forced to take a shorter term?
Some lenders will not offer mortgages if the borrower is above a certain age when the term would finish.
Gettins says: "The maximum term will depend on age, though 40 years is generally the upper limit within any age restrictions.
"For example, Halifax will lend for up to 40 years, subject to a maximum age of 80 at maturity. A 60-year-old would therefore only be able to get a 20-year term."
The situation has improved in recent years, with most lenders now having a cut-off age of 70 or 75, and others lending up to the age of 80 or 85. A few lenders, such as HSBC, Cumberland Building Society and Leek United, do not have a maximum age at all.
"So long as the affordability and other criteria are met, their maximum 40-year term is available irrespective of age," Gettins says.
But he adds that it is important to remember that borrowers looking for a loan that goes beyond standard retirement age will need to demonstrate that it will remain affordable, such as if their only income is their pension.
You might also be interested in...