HML LAM Limited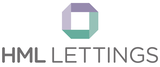 With a clear and seamless process perfected over decades of experience within the property market, HML Lettings offers an overarching structure that provides clear and practical support for landlords, investors and tenants.

Our dedicated lettings team put care and attention into ensuring that the needs of our tenants and landlords are fully and comprehensively catered for, throughout the entire process. The team are always on hand to answer any queries tenants may have, as well as providing help and support to our landlords as they look to invest and rent out their property in the best possible way.

Significantly saving you time, our experienced team will handle the entire lettings and management process promptly and efficiently. Our package is tailored to each client and we offer a wide range of services from full management of a let property, to tenant sourcing only. Naturally, we are fully compliant with all statutory requirements and other industry guidelines including encouraging all of our agents to become ARLA accredited.
List of 'HML LAM Limited' letting agent branches
Featured agents

Suite 1, Raglan House, 28 34 Alma Street, Luton, LU1 2PL
With a clear and seamless process perfected over decades of experience within the property market, HML Lettings offers an overarching structure that provides clear and practical support for ... more

9-11 The Quadrant, Richmond, TW9 1PB
With a clear and seamless process perfected over decades of experience within the property market, HML Lettings offers an overarching structure that provides clear and practical support for ... more
Avg. asking rent: £2,500 pcm
Avg. rental listing age:
5 weeks

3Rd Floor 210 South Street, Romford, RM1 1TR
With a clear and seamless process perfected over decades of experience within the property market, HML Lettings offers an overarching structure that provides clear and practical support for ... more
Avg. asking rent: £121 pcm
Avg. rental listing age:
63 weeks
---