By

property news team

April 26, 2018
If the property you've agreed to purchase is advertised as 'sold subject to contract,' can you breathe a sigh of relief in the knowledge that it's yours? Not quite...
Buying a new home can be a stressful process, with so much seeming to hang in the balance for weeks – or even months – on end.
But once a sign goes up outside the flat or house you are looking to purchase saying 'Sold subject to contract' – or if you see these words next to the picture of the property on the estate agent's website – you may feel you are finally approaching the finish line.
Yet in reality, there are still no guarantees at this stage (we've all heard horror stories and that dreaded word 'gazumping'), as nothing is legally binding until you exchange contracts.
Here we take a closer look at what it really means when a property is 'under offer,' 'sold subject to contract' – and what it means when you 'exchange.'
What does 'under offer' actually mean?
'Under offer' is essentially a term used by estate agents to show a buyer has made a formal offer to a seller.
At this stage, the seller still has to confirm whether or not they are going to accept it.
If the offer is rejected, the property remains on the market until a new formal offer is made.
If the seller does accept the offer, the property then becomes 'sold subject to contract.'
What does 'Sold subject to contract' actually mean?
When a property is sold subject to contract, this means an offer submitted by a buyer has been accepted by the seller, but the paperwork is not complete.
It should also mean both parties are working towards an exchange of contracts.
This will be based on the result of surveys, mortgage approval, and a satisfactory contract.
However, the final contract which would make the deal irreversible has not yet been signed.
What does 'exchange of contracts' actually mean?
Exchange of contracts is the stage at which the deposit is paid – usually around 10% (though it may be as low as 5%).
In England and Wales, if the buyer pulls out after exchange, they are liable to be in breach of contracts and will lose their deposit. That's a princely sum to lose, even for the cheapest of properties.
In Scotland, the process is different. If an offer is accepted, it becomes legal and binding. The term 'sold subject to contract' does not exist in Scotland.
If the property I'm buying is sold subject to contract am I home and dry?
The short answer to this is 'no.' Being sold 'subject to contract' is an informal agreement, so either side can still pull out.
Figures vary, but estimates suggest up to a third of sales never actually go through.
Why would a sale not go through?
There are a number of reasons why a sale may fall through.
This may be the case if, for example:
The seller changes their mind and takes the property off the market.


The mortgage valuation is lower than the accepted offer, so the lender is not willing to lend the funds.


The survey highlights some major issues. This might include damp or Japanese Knotweed, prompting you to withdraw your offer – or the lender to withdraw the mortgage offer.


The local searches reveal something that makes you decide to pull out.


You are in a chain, and this collapses, preventing the sale from reaching completion.


You get gazumped (see below)
What is gazumping?
As a buyer it's important to understand that on a property sold subject to contract, the paperwork is not yet complete – and the contracts are not yet exchanged.
As a result, there is nothing to stop other buyers making enquiries about the property.
This can mean there is a risk of you getting 'gazumped.' This is when another buyer comes along with a higher offer, and the seller accepts this – despite having already accepted an offer from you.
This is a practice's that's on the rise again, according to recent reports.
While gazumping is not illegal, it is viewed as immoral. That said, plenty of buyers will have no qualms at all about trying it – and especially in a market where demand outstrips supply.
Many sellers will entertain new buyers if they think they can get a higher price than the one they have already agreed.
As the buyer, there is nothing you can do in this situation – except submit an even higher offer. But that relies on you being prepared to offer more to a seller that has already let you down once.
If you are unable – or unwilling - to do so, you may have little choice but to accept you've lost this property and go back to the drawing board and start again.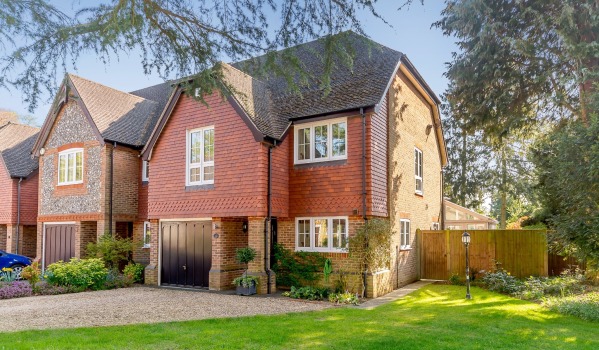 What do I stand to lose?
It can take around two months to move from a property being sold subject to contract to the point of exchange – and often even longer.
During this time, you will arrange your mortgage, instruct a solicitor, and commission a survey.
If the purchase falls through, you will lose any money you have shelled out on surveyors, mortgage advisers and other services to help you with the purchase. It can be a bitter pill to swallow.
Home Buyers Protection Insurance
The good news is, Home Buyers' Protection Insurance can protect you in the event of getting gazumped – or if the seller changes their mind.
A policy will cover you for the loss of upfront expenses that you've made in good faith to buy a property – such as legal, survey and mortgage lending costs – in the event of the purchase falling through.
You can purchase Home Buyers Protection Insurance as soon as you have had an offer accepted on the property you want to buy. In other words, as soon as the property is advertised as sold subject to contract.
This cover may make sense even if you are buying in Scotland, as while an offer must be honoured once it's been accepted, house sales can fall through for a number of other reasons outside gazumping.
Crackdown on gazumping
As a buyer, it's also worth noting that the Government has recently announced moves to crack down on gazumping, with new measures aimed at making the estate agency industry more professional – and to simplify the process of buying a property for consumers.
The Government has said it will encourage the use of 'voluntary reservation agreements' to limit the practice of gazumping and prevent sales falling through.
A poll from YouGov this month found that 75% would support the introduction of a reservation agreement that required buyers and sellers to put down a non-refundable deposit to commit both sides earlier in the process. But this is currently at consultation stage, with nothing formal in place.
You might also be interested in...