By

property news team

April 28, 2019
Getting ready to up sticks and move to a new home without the help of a removal firm? Ease the pain with these top tips.
Renting or buying, the prospect of any kind of house move can seem overwhelming. But a move you're planning to carry out yourself can seem more daunting still. These tips around preparation and packing should ease the way.
1. Declutter
Before you even think about packing, rationalise and declutter your stuff. After all, the less you have to shift, the better.
2. Arm yourself with decent packaging
When you can see clearly what you've got left, equip yourself with the right packaging. You'll need some (or probably all) of the following:
Boxes: Clear plastic boxes are useful as they won't break, you can see what's in them – and the bigger ones can come with wheels. Cardboard boxes are great for bulky but lightweight items such as kitchen utensils. Get a range of sizes, always keeping in mind you'll need to be able to lift them.
Tape: Think about how much tape you'll need – and then double it. Use it to keep your boxes secure but also to tape screws, nuts and bolts onto the items of furniture they belong to. Don't compromise on quality. A few extra pounds will be more than worth paying.
Bags: Laundry bags are super-cheap to buy and great for clothes, coats, shoes and bedding. You can usually find them in market shops and stalls.
Black sacks: Load up on good quality black sacks. You'll need them for rubbish, but also for those seemingly never-ending odds and ends.
Bubble wrap: Again, you can't have enough. Broken glass is the last thing you need on the day of the move.
Covers and throws: Load up on blankets, throws, towels and old bedding. They prevent furniture, mirrors and pictures from slipping around the van and getting damaged.
Several black marker pens: For labelling boxes.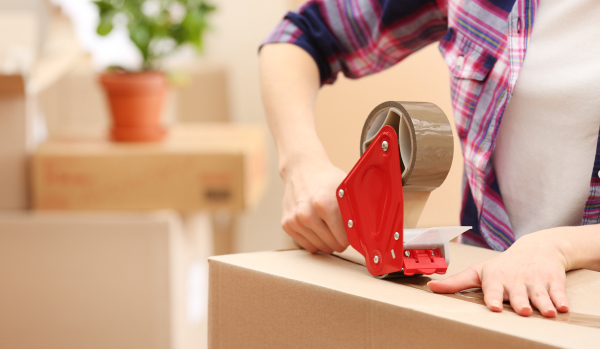 3. Measure up your new place
Don't begin your move until you're certain that all furniture will fit into your new home. Ask the estate agent, letting agent or current resident if you can pop in to take measurements. Getting a sofa wedged half way into a new home on move day is not fun.
Note the length and width of doorways, not forgetting door frames, and the turns in halls and stairwells. And if you'll be using a lift, measure that too.
Buying a new sofa for the move? Here are 5 things to ask yourself first.
4. Sort out the right vehicle – early
Your van hire company should be able to tell you the size of vehicle you'll need. But, if in doubt, go bigger. That way you make fewer trips.
On move day, collect your van as soon as the depot opens. Have your driving licence to hand and don't forget to obtain a 'check code' from the DVLA website. You'll need to show this to the hire company with your licence.
If you want to share the driving, you'll have to add on an additional driver. Costs for this are usually around £10.
Make sure you'll be able to park at your new home. If you need a parking bay suspension for example, you'll need to apply to the local authority up to 10 working days in advance.
There may also be restrictions on parking and loading, so get permits sorted in plenty of time.
5. Pack efficiently
Start with non-essential items – those you haven't encountered in, say, the past six months. You might find them in the loft, garage, spare room, or at back of the kitchen cupboards. For example:
Kitchen appliances such as blenders, mixers and juicers
Family heirlooms
Books, photo albums and DVDs
Sports equipment
Coats, clothes and shoes that are out-of-season
Then tackle the 'mid-essentials'. For example:
Pots and pans
Toys
Kitchen appliances and crockery
Towels and bedding
Electrical equipment
Plants
On move day itself, finish with the everyday essentials. For example:
Washing items and towels
Medicines
Cleaning products and cloths
Overnight clothes
Documents such as passports, driving licence and property and move-related paperwork
Phone/tablet and their respective chargers
Finally, pack the items you'll need constant access to in their own small box. Mark it 'essentials' and store it somewhere handy, such as your car or the cab of the van.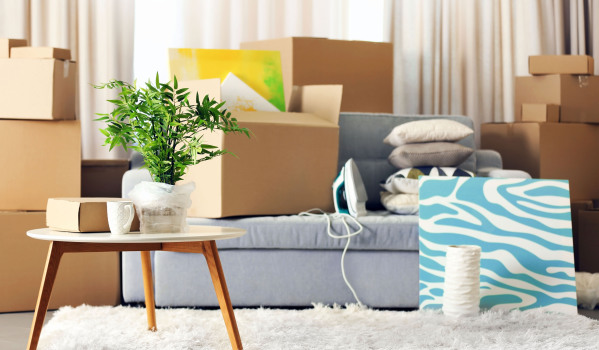 6. Mark boxes clearly
Write in clear marker pen on each box what room it belongs to. And better still, list each item inside. Tape the bottom and top of every box securely.
7. Unpack efficiently too
Once you've arrived at your new home, approach the unpacking in the same way you packed. Prioritise the rooms you use the most, for example, kitchen first, then bedrooms, bathroom, living room, study etc.
Make setting up furniture with storage – a bed with drawers in, or the TV cabinet – the priority. This will give you somewhere to unpack items straight into.
And remember that unpacking is more than a one-day job, so tackle one room at a time, and set yourself small targets to stay motivated.
Find out what these experienced housemovers would do differently next time by watching our video.
You might also be interested in...