By

property news team

October 9, 2017
Looking to switch mortgage as part of your house move? You'll need to decide whether to fix or track. Here are the key pros and cons.
Moving home? These days, most mortgages allow you effectively 'pack them up' and take them with you to your new property – something known as 'porting'.
However, whether you need to increase borrowing for your new place, have more equity to play with, or have simply come to the end of your current mortgage arrangement – a house move is also a perfect trigger to switch deals.
One of the questions you'll need to ask yourself in this process, is whether you should take a fixed-rate or tracker mortgage. And you can start your homework here.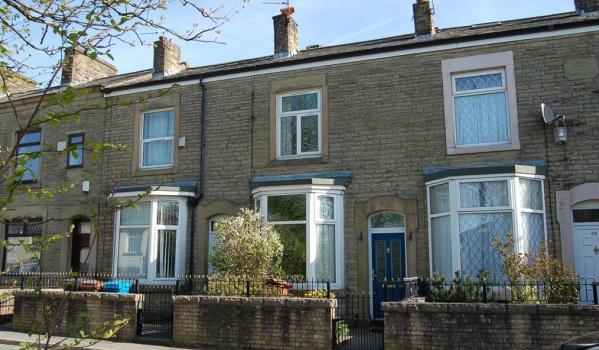 What is a fixed-rate mortgage?
With a fix, you usually sign up to a deal that lasts two, three or five years, although it's possible to lock in for as long as 10 years. A fixed-rate mortgage does what it says on the tin: the rate remains the same for the agreed term of the deal.
Upsides of a fix
Certainty – a fix gives you the peace of mind that your mortgage repayments won't change.
Easier to budget – knowing exactly what you'll pay makes it easier to manage your outgoings. And being able to afford your mortgage now means it's likely you'll be able to afford it in the future.
Savings if rates rise – if you fix now and interest rates rise, you could make a saving.
Prices are competitive – with the Bank of England base rate at rock bottom, there's plenty of keen fixed rate deals up for grabs.
Downsides of a fix
You'll lose out if rates go down – if you fix now and rates fall, you'll theoretically be 'out of pocket'. That said, there's not far for interest rates to fall and little evidence it's likely to happen.
Not as cheap as trackers – starting rates on tracker mortgages can be cheaper than those on fixes.
Fees to get out early – you could face a hefty Early Repayment Charge (ERC) if you want to pay off a fixed-rate loan before the end of the agreed term.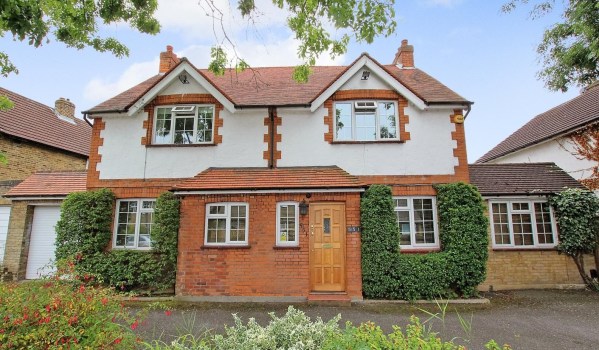 What is a tracker mortgage?
A tracker is a type of variable-rate mortgage, usually linked to the England of base rate.
Tracker rates do not match the rates they track, but move in line with it.
For example, if your tracker deal was priced at 1% above base rate, and base rate moved from 0.25% to 0.5%, your mortgage rate would increase from 1.25% to 1.5% – thereby increasing your monthly repayment.
That's why tracker deals tend to be especially popular when interest rates are low or falling.
Like their fixed-rate counterparts, trackers tend to apply for a certain period – typically anywhere between one and five years. However, some 'lifetime trackers' track the base rate for the whole life of the loan.
Upsides of a tracker
Low rates – rates on the 'best buy' tracker deals can start off lower than those on the top fixes. But always check at the time you're in the market for a deal.
Transparency – you know your mortgage rate will only move in line with the base rate (it can't be moved by the lender independently).
Cheaper fees – arrangement fees for tracker mortgages can be lower than those attached to fixed rate deals. Sometimes trackers are completely fee-free.
Downsides of a tracker
More uncertainty – you don't get peace of mind that you do with a fix – your monthly repayment could rise at any time.
You'll lose out if rates go up – if rates go up, your monthly mortgage repayments will also rise. You must ensure you can still afford them if they do.
Early repayment penalties – as with fixes, you will be charged an ERC if you want to get out early – though charges can be less expensive. However, some trackers (usually lifetime ones) do not carry ERCs – or at least for an initial period.
How do you find the right mortgage deal?
Check you're getting the cheapest one by comparing deals and calculating the monthly cost or by talking to a fee-free mortgage broker. You can compare thousands of mortgages for first time buyers, moving home or remortgaging with Zoopla's partner money.co.uk
Making your decision...
Choosing whether to fix your mortgage rate on the basis of cost alone is a difficult call to make – as you're effectively betting on the future movement of interest rates.
That's why your decision should come down to your personal circumstances. If you're worried about the prospect of rates rising, go for the security of a fix. Just make sure you think carefully about how long you want to fix for.
When you've decided on a fix or tracker, make sure you do your research and compare deals in each camp. And remember you'll need to work out the total cost, as some of the lowest mortgage rates advertised come with the highest set-up fees.
If you need help, contact an independent, fee-free mortgage broker such as Zoopla partner, Trussle.
Could you afford to pay more than your agreed monthly mortgage repayment?

— Zoopla (@Zoopla) March 22, 2016
You may also be interested in…