Cumbria's mountains, lakes, national parks and Areas of Outstanding Natural Beauty need no introduction – could it be the ideal location for you?
Cumbria is England's most north westerly county and home to picturesque stone-built towns such as Carlisle, Keswick, Kendal and Cockermouth.
It contains some of England's most striking landscapes, from high peaks to rugged coastline. It's home to two national parks, the Lake District and part of the Yorkshire Dales, as well as touching on the North Pennines Area of Outstanding Natural Beauty.
Where is Cumbria?
Cumbria borders the Irish Sea to the west and stretches to the edge of County Durham and Northumberland in the east. To the south are the counties Lancashire and North Yorkshire.
The county's popularity with both residents and tourists has kept house prices reasonably high. The average is £192,000, although a home in a desirable town such as Cockermouth can cost you far more (check the latest prices).
Get more detail on Cumbria's towns by reading our guides on Carlisle, Barrow-in-Furness, Cockermouth, Whitehaven, Kendal and Penrith.
Living in Cumbria: what to expect
An active lifestyle will be on your doorstep. Mountaineering, sailing, ghyll scrambling, caving and climbing are just some of the activities on offer. Unsurprisingly, it's become known as the 'Adventure Capital of the UK'.
Many of Cumbria's towns and villages are built of local stone and slate and boast Georgian and Victorian architecture. Tourist favourites such as Penrith still have a medieval layout with winding roads and cobbled streets.
Despite the county's rural nature, town centres tend to have a good mix of local and national shops. These stores are complemented by regular farmers' markets held in traditional marketplaces.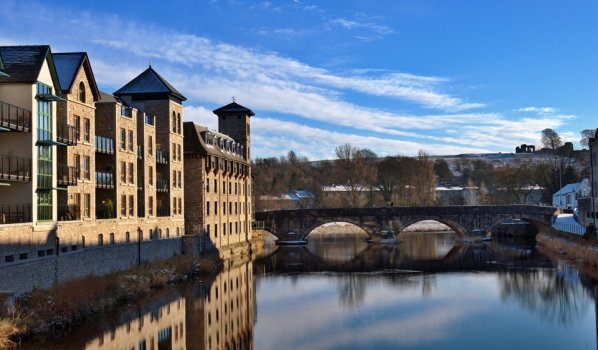 Top places to start your property search
Barrow-in-Furness: If your budget is a bit tighter, Barrow-in-Furness is worth a look. Its past as an industrial town means it doesn't have quite the same character as other towns, but it does sit within half an hour's drive of the Lake District National Park.
Grids of Victorian terraces line roads such as Andover Street, Granville Street and Silverdale Street, but the most sought-after houses are found near the hospital. Six-bedroom Victorian properties boasting high ceilings and extensive gardens are available on Abbey Road, but they come with much larger price tags.
Carlisle: As the capital, Carlisle is the best place to live if you want to be at the commercial and shopping centre of Cumbria. The centre is filled with Victorian town houses and terraces with period features – check out Mayson Street and Warwick Road for examples.
For flats with historic character check out Carlisle's converted buildings. Former mills, such as Higginson Mill, have now been transformed into sought-after contemporary apartments.
The Stanwix district to the north of the River Eden is one of the hottest spots for families. Victorian terraces dominate the centre but there are also comfortable family homes from the 1930-40s on its outskirts.
Cockermouth: Cockermouth is a market town in the north-western corner of the Lake District. Its layout remains medieval but it has a strong Georgian element.
Discover 17th- and 18th-century terraces on cobbled streets in the Kirkgate area or pick up a stone property in the Old Centre. Grand Georgian homes can also be found in Kirkgate as well as on roads such as St Helen's Street and near the marketplace.
Kendal: Kendal is to the south of the Lake District but only six miles from Junction 36 of the M6.
The narrow streets in its centre feature Cumbrian cottages of stone, some of which have river views. Yet more cottages can be found around Thorny Hills – Castle Road has picturesque gabled cottages with pastel-coloured rendering.
For modern executive homes with access to the train station, check out Valley Drive and Bluebell Close.
Penrith: This town is the hub of the Eden Valley and a local shopping centre. You can pick up an attractive stone cottage or Georgian town house in the town centre or you can look at the desirable New Streets conservation area. The latter has a selection of popular 19th- and 20th-century homes that offer enviable views over the Lake District National Park.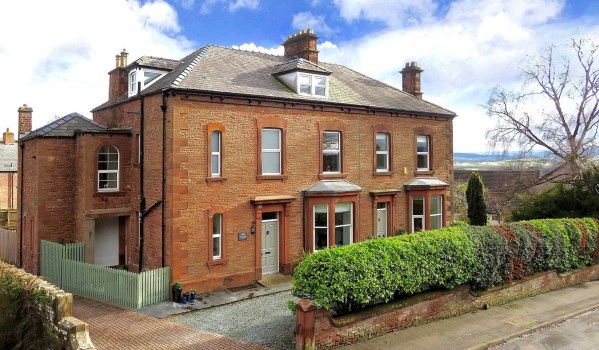 Best ways to get around Cumbria
By rail: Cumbria's busiest train stations include Carlisle, Barrow-in-Furness, Penrith and Oxenholme Lake District.
From Carlisle you can travel on direct services to Glasgow Central, Manchester Airport, London Euston, Edinburgh, Newcastle, Middlesbrough and Barrow-in-Furness. Local stations are also served by these routes.
The fastest trains to London Euston take three hours 30 minutes whereas Edinburgh can be reached in 80 minutes.
By car: The only motorway to run through Cumbria is the M6, which connects London to Glasgow. Junction 36 serves Kendal, Junction 40 takes drivers to Penrith and Junctions 42 to 44 connect with Carlisle.
Drivers travelling east to west can use the A66, which connects Scotch Corner (on the A1) to Workington.
Other major A roads include the A6 (Luton to Carlisle), the A69 (Carlisle to Newcastle) and the A591 (Sizergh Castle to Bothel).
By air: From south Cumbria you can access domestic and international flights from Blackpool, Manchester and Liverpool John Lennon airports. Those living in the north will find Newcastle, Glasgow Prestwick and Glasgow International more convenient.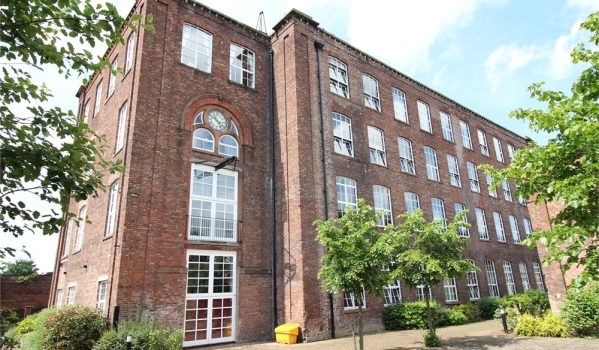 Best things to do in Cumbria
History: Prehistoric remains include a number of stone circles. One of the best is Castlerigg stone circle, which was built in 3000BC. Visit to see the 38-stone circle and to admire views across to Skiddaw, Blencathra and Lonscale Fell.
Cumbria has a long history as a place of Roman settlement. One of the most iconic relics is Hadrian's Wall, now a UNESCO World Heritage site. It used to span 80 miles from coast to coast and still has several bath houses, shrines, galleries and museums to explore.
Cultural: Kendal Mountain Festival celebrates 'mountain' films, which encourage viewers to explore the mountains and wilderness. It features a film competition as well as lectures by filmmakers and athletes.
The Sands Centre is one of the leading theatrical venues in Cumbria. Its programme includes performances by international orchestras, theatre, opera, ballet and comedy.
Visitors can see Beatrix Potter's original artwork at the Beatrix Potter Gallery in Hawkshead. The exhibitions are based in a 17th-century house and the displays change on a regular basis.
Outdoors: Cumbria has three mountainous areas – the Howgill Fells, Pennines and the Lake District Fells. One of the most famous peaks is Scafell Pike – it's the highest mountain in England and a favourite among fell walkers.
Things to do in Windermere include exploring its lake. Lake Windermere is the largest natural lake in England, stretching over 10.5 miles. Its length means it's the perfect spot for boat trips and watersports.
For stunning views, head to Whinlatter Forest Park. The trees hug the mountainside offering attractive walks and mountain biking trails. Look out for roe deer, red squirrels and ospreys.
More adventurous types can try the Via Ferrata at Honister slate mine. The course of metal ladders, wire bridges and cargo nets sits in the valley of Buttermere and has two options – classic and extreme. The classic version follows a miners' old cliff-edge footpath whereas the extreme version takes visitors across a wire Burma Bridge suspended 2,000 feet above the valley.
Shopping: The Lanes Shopping Centre in Carlisle is the place to go for national favourites – it has more than 70 stores including Primark, Debenhams, Next and New Look.
High-street staples are also easy to find in Kendal. K Village outlet shopping centre offers up to 60% off recommended retail prices and has stores such as Clarks and Trespass.
Cockermouth is the place to go for antiques. Check out Cockermouth Antiques & Craft Market and Collectors Corner Antiques for items with history.
Farmers' markets can be found in town centres such as Kendal, Brampton, Egremont, Orton and Sedbergh. Here you can buy locally reared meat as well products such as cheese, cakes, eggs, beer and gin.
Food and drink: Local ale and beer can be sampled at Jennings Brewery in Cockermouth. It's been brewing beer since 1874 – make sure you try Cocker Hoop and the classic Jennings Bitter.
Restaurants in Cumbria include fine-dining eateries such as L'enclume. This two-Michelin-star riverside restaurant uses home-grown and hand-picked ingredients from its own 12-acre farm. Past dishes have included butter poached turbot with courgettes and nasturtium.
For something less fancy, try Hooked in Windermere. Here you can find seafood cooked in Mediterranean, south-east Asian and Australasian styles, or you can opt for a traditional dish such as lemon sole with parsley butter.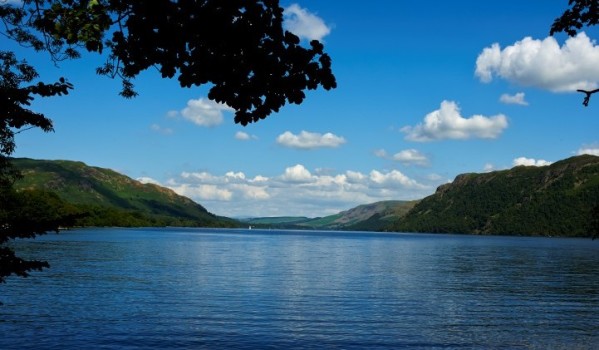 Hidden Cumbria
The King of All Cumbria and a legendary giant is said to be buried in the 'giant's grave' at St Andrew's Church in Penrith. Look out for the four carved stones marking the gravesite, which are thought to represent the wild boar he killed.
5 reasons to live in Cumbria
The Lake District National Park and access to the Yorkshire Dales National Park and the North Pennines
Plenty of outdoor activities
Choice of Cumbrian cottages, Georgian town houses and Victorian homes
Independent shops and regular farmers' markets
Packed with museums, galleries, castles and Roman ruins
You might also be interested in...
Are you planning a new life in Cumbria? Share your favourite attractions with us in the comments below...