Excellent commuter connections, tempting house prices and plenty of city comforts are just some of the reasons you should consider moving to historic Wakefield.
Where is Wakefield?
Wakefield is a city in West Yorkshire. It sits on the eastern edge of the Pennines beside the River Calder and is surrounded by several sprawling parks.
Location-wise, Wakefield is favoured most of all for its proximity to the M1 and M62, which link the city to London and Manchester. An added bonus is that it is also situated just 10 miles from Leeds.
Wakefield's credentials as a prime commuter base are reinforced by its house prices. The average is just £180,000, an eye-catching drop from Leeds' average of £204,000 (check the latest prices).
Take a look at our guide on West Yorkshire or check out what there is to see and do in Leeds.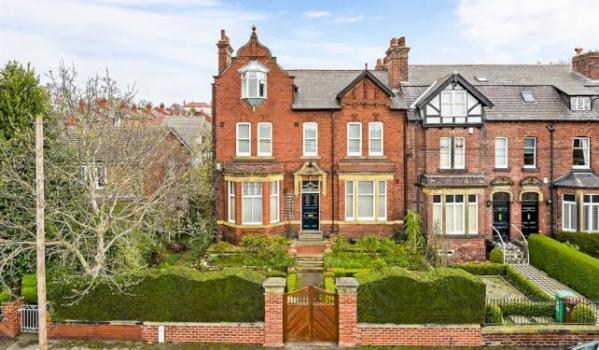 Living in Wakefield: what to expect
As a former coal mining town, Wakefield's centre has a noticeable Victorian influence. Grids of tightly knit terraces can be found throughout the city and its wider suburbs, along with grand buildings such as the Theatre Royal.
Determined regeneration efforts have helped move the city into the 21st century. A new shopping centre has been a welcome addition and the waterfront area has seen new developments too.
But, of course, if residents want more pubs, bars, restaurants and shops, they can always take the 15-minute train journey to Leeds.
Families have an enviable choice of schools. The best schools in Wakefield include the Crofton Academy and Wakefield City Academy. Both have been rated 'outstanding' by Ofsted.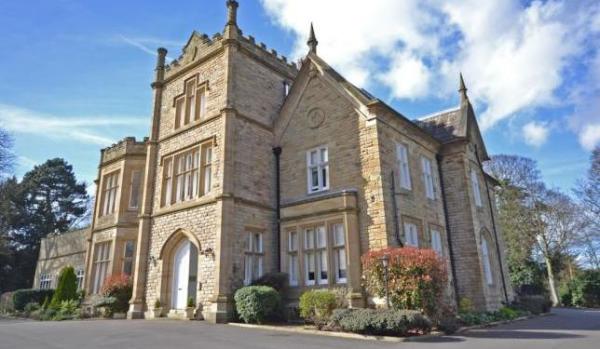 Top places to start your property search
City centre: The very centre is the best place to pick up an apartment. If you want easy access to Thornes Park, check out Barrass Yard, which has modest two-bedroom flats in a purpose-built block. In the very heart are older studio flats on roads such as Queen Street, or modern two-bedroom apartments on Ings Road.
To the city's north you can find a good selection of terraces. Duke of York Street has both flat-fronted and bay-windowed period versions, as does Selby Street, some of which have had their lofts converted. Large 1920s semi-detached and detached homes are also available on St John's Grove, while Cyprus Street and Melbourne Road have post-war semis with small bay windows and off-road parking.
The Peacock Estate to the west has many grids of red-brick terraces. These are typically two-up, two-down and flat-fronted. You can also find roomy post-war semis with decent-sized gardens on Walker Avenue or Peacock Avenue.
Short blocks of 1950s terraces are scattered around East Moor on roads such as Parkhill Crescent. The area is also a good place to look for modern semis with off-road parking - check out quiet cul-de-sacs such as Regents Park and Howden Way. The latter also has a number of larger detached homes and some blocks of flats.
Outer suburbs: Sandal's period properties include the common red-brick terrace on roads such as Station Street as well as grand homes with extensive gardens and high ceilings on Woodland Drive. Some large properties, such as Sandal Grange on Walton Lane, have been converted into attractive two-bedroom flats with access to communal gardens.
Walton is an attractive village to the south east. Look to the outskirts for individual executive detached homes. Road such as Oaklands Croft have houses with four or five bedrooms and triple garages. You can also find large Victorian terraces with airy bay windows and feature fireplaces on Oakenshaw Lane, or opt for a modern semi overlooking fields on Manor Crescent.
Brand new homes can be found in Crigglestone. Redwood is a contemporary development of two-to-five-bedroom homes and is just four miles from the centre of Wakefield. Many of the homes are open-plan with integrated garages. The kitchens are inspired by Italian design and the family room has bi-folding doors to let in extra light.
Another eye-catching modern development can be found off Aberford Road in Stanley, just 15 minutes from the city centre. City Fields has a collection of two-to-five-bedroom homes, some of which cover three storeys. All have French doors that open onto enclosed rear gardens.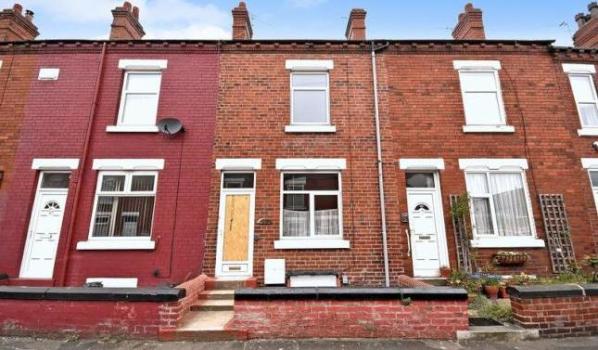 Best ways to get around Wakefield
By rail: The city centre has two train stations – Wakefield Kirkgate and Wakefield Westgate. Between them they provide services to Bradford Interchange, Doncaster, Huddersfield, Knottingley, Leeds, London King's Cross, Nottingham, Plymouth and Sheffield.
Wakefield to London takes two hours, whereas Leeds can be reached in just 15 minutes.
By car: Wakefield is well-placed for access to the motorway network. To the north is the intersection of the M1 and the M62.
The M1 connects the city to London in the south whereas the M62 runs east towards Hull and west to Manchester. Wakefield is also the starting point of the A636 to Doncaster and the A650, which links to the M1.
By air: Leeds Bradford International Airport is a 50-minute drive away. It has flights to the UK, Europe and further-flung locations such as the USA and Malaysia. Flight operators include easyJet, Flybe and Ryanair.
Best things to do in Wakefield
History: The Battle of Wakefield in 1460 was fought beneath the walls of Sandal Castle. The castle also saw action in the English Civil War when it was besieged by parliament. In the 1960s it was finally excavated and visitors can now walk around its earthworks and stone remains, including the impressive barbican.
The National Coal Mining Museum for England is just a short drive from Wakefield. Visitors can descend 140 metres into one of the oldest coal mines in Britain to discover what life was like for the people who worked there. Visits to the pit ponies and the colliery buildings are also recommended.
One of the top things to do in Wakefield is visit the cathedral. Wakefield Cathedral was originally built in the Norman period but was heavily restored in the 19th century. The oldest part, the wall of the north aisle, dates back to 1150.
Cultural: Contemporary art by some of the leading figures of the modern British art scene are on display in The Hepworth Wakefield. This gallery is the largest purpose-built exhibition space outside of London and includes rarely seen artworks by Barbara Hepworth. Wakefield is the birthplace of renowned sculptor Henry Moore.
The festival calendar includes the Clarence Park Music Festival. The event is free and features both local and national artists. It's held in July and also includes a number of stalls selling food and gifts.
The Theatre Royal Wakefield was built in 1894 and is still used as a theatre today. It can seat 499 people and has a diverse programme of musical theatre, comedy, ballet and drama.
Outdoors: Four miles from the centre is Anglers Country Park, with rolling landscape which is ideal for bird watching, picnics and walking. The park was once a coal mine but now holds a Green Flag, and attracts rare wildlife such as osprey.
Thornes Park is less than a mile from the city centre and covers an impressive 60 hectares. Visitors can stroll along its two-mile circular path or make use of its exercise stations.
Nearby is Clarence Park, which has a formal section including flowerbeds, along with a recreation area for cricket, football, tennis and hockey.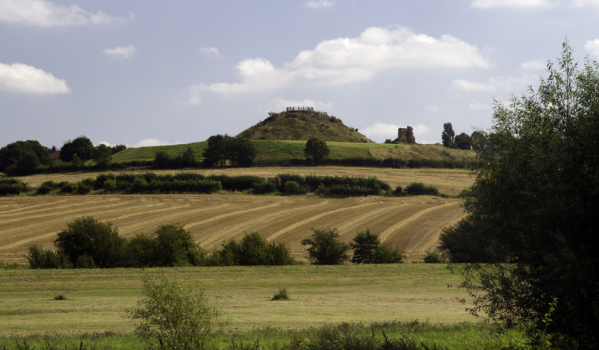 Shopping: Shopping in Wakefield includes the independent and family-owned shops and businesses on Cross Square, Cross Street and Northgate. Residents can also support local business by visiting one of the eight markets held in the city.
The Ridings Shopping Centre has more than 80 stores, including high-street favourites such as M&S, Boots and Primark. A few independents, such as Feather's Confectionary, are also housed here.
Further national stores are located in the new Trinity Walk complex. Argos, Debenhams and H&M are just some of the shops that can be found, along with chain restaurants, a supermarket, banks and a gym.
Food and drink: Residents have an eclectic choice of bars. Hogarths is a Victorian-style gin palace in a grand Victorian building. Its Gin Bible has a long list of quirky gins, which friends can enjoy on sharing platters. It also has a garden for the sunnier months.
Bars in Wakefield include traditional venues such as The Hop. Apart from offering a busy calendar of live music, The Hop serves real ale and craft ale from abroad as well as cocktails and wine.
Another popular pub is the Red Kite in Calder Park. A true country pub with rural charm, it serves classic pub food such as roast chicken and steak and mushroom pie.
Hidden Wakefield
Wakefield is known as the capital of the 'rhubarb triangle' thanks to its history of rhubarb farming. Each year the city holds the Festival of Food, Drink and Rhubarb, which celebrates the foodstuff with cookery demos and visits to the forcing sheds, where the plant's roots are placed after growing in the field.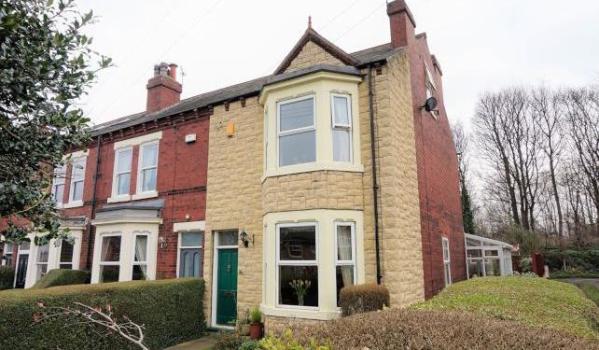 5 reasons to live in Wakefield
Great base for commuters to cities including Leeds and Sheffield
Better value for money than in nearby cities
Regenerated shopping centre
Excellent choice of schools
Large parks and nature reserves
You might also be interested in...
Are you searching for your ideal home in Wakefield? Share your thoughts in the comments below...