Warwickshire is best known as Shakespeare's County, but it has plenty more to offer besides its connection to the famous playwright.
Warwickshire stretches across the West Midlands. From its northern tip, it curls around the city of Coventry and heads south into the Cotswolds Area of Outstanding Natural Beauty (AONB). Its central position means that it is ideally suited for those looking to commute to Coventry, Birmingham and London.
The county is home to motte and bailey forts, Elizabethan manor houses and imposing castles. It's also famed for its association with William Shakespeare, who lived in Stratford-upon-Avon.
A home in Warwickshire comes at a price. The current average is £288,000, but if you want an iconic period property you will need to have deep pockets. Take a look at the latest house prices here.
Discover what the neighbouring counties of Oxfordshire, Northamptonshire and West Midlands have to offer by reading our dedicated guides.
Living in Warwickshire: what to expect
Warwickshire has no cities but it is dotted with attractive market towns and villages.
Timber-framed buildings, black and white Tudor fronts and opulent Regency and Victorian townhouses can be found in many towns and villages. And honey-coloured stone cottages, an iconic feature of the Cotswolds, are prevalent in the south of the county.
The medieval market town of Stratford-upon-Avon, the birthplace of Shakespeare, is a magnet for tourists.
But stately homes, manor houses and castles as well as local festivals, such as Warwick Words or Tanworth-in-Arden's Lunar Festival are also major attractions.
Where to start your property search
Urban living: If you want to snap up a historic property, head for the town centre of Warwick, and roads such as High Street, Castle Lane and Mill Street. There are also attractive townhouses to the north and east of the centre.
Elegant Regency architecture and parks dominate Leamington Spa. Look for listed cottages on Avenue Road and Beauchamp Avenue. For something more imposing, check out Lansdowne Circus. Stately Victorian semis and villas are also scattered throughout - try St Mark's Road and York Road.
Nuneaton sits on the northern-most tip of Warwickshire and has a pedestrianised town centre. Its housing tends to be more modern – there are executive properties on roads such as Summerhill Drive and on the new Weddinton Development. You can find a good selection of 20th-century homes on The Long Shoot and Hinckley Road.
Kenilworth, to the north of Warwick, is one of the smaller towns. It's characterised by listed cottages, some of which date back to the 16th century. More modern housing, including some 1950s terraces, is also available on streets such as Oaks Road.
The market town of Rugby was the birthplace of the sport of the same name. Listed Regency townhouses with high ceilings and ornate fireplaces can be found on Bilton Road, while more modest Victorian versions spread out from the town centre on streets such as Manor Road.
Rural living: The village of Dunchurch is a handy base for commuters. It's located close to Rugby and its train station, and is almost considered a suburb. Property includes old coach house conversions and coveted 17th-century thatched cottages.
Period terraced homes line the road as you enter Barford village, although there are also modern houses scattered throughout.
Stoneleigh is less than four miles away from Coventry and has a selection of timber-framed and thatched cottages and sandstone almshouses.
For easy access to the Cotswolds countryside, take a look at the village of Ilmington. It sits at the foot of the Campden Hills and has a village green as well as some thatched buildings. Take your pick of golden-coloured limestone cottages on roads such as Back Street and The Bank.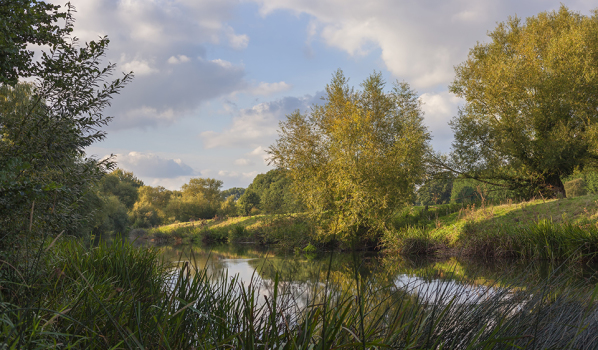 Getting around Warwickshire
By rail: You can easily travel to major towns and cities. The Chiltern Railways Mainline, which runs between Birmingham and London, has stations at Leamington Spa, Warwick, Hatton and Lapworth. A train from Warwick to London Marylebone takes 90 minutes, whereas a journey to Birmingham takes 40 minutes.
The West Coast Mainline also serves Warwickshire. The line splits at Rugby; one line then runs to Coventry and Birmingham and the other runs north west to Stafford. Nuneaton also sits on the Birmingham to Peterborough line.
Kenilworth is currently the only major town in the area without a train station, although one is being built.
By car: The M40, which connects the capital with Birmingham, passes through the centre of the county.
In the north of Warwickshire, you can hop onto the M6, which links to the M1. And from Nuneaton, you can join the M69.
Other major routes include A45, A46, A452 and A5.
By air: The most convenient international airport is in Birmingham, which is a 34-minute drive away. From here, you can fly to 265 worldwide destinations, including the Costa del Sol and Lanzarote.
Things to do in Warwickshire
History: The battlements of Warwick Castle dominate the centre of Warwick. Explore the towers and ramparts, wander around the lavish state rooms and imposing Great Hall, and even take a tour of the dungeons. Daily shows are held throughout the year.
Follow in Shakespeare's footsteps by visiting New Place, his home for the last 19 years of his life. Although the house no longer stands, the Great Garden and Tudor Knot Garden have been lovingly restored. You can also visit his wife Anne Hathaway's childhood home or Hall's Croft, the home of his daughter Susanna and her husband.
Alternatively, visit Kenilworth Castle, the medieval fortress extensively remodelled by Robert Dudley, one of Elizabeth I's leading courtiers.
Cultural: Collections of nationally and internationally significant art can be seen at Compton Verney. The gallery's exhibitions include British folk art, Chinese bronzes and British portraits. It also hosts an ever-changing programme of travelling exhibitions.
The home of the Royal Shakespeare Company is in Stratford-upon-Avon. Tour its three theatres, or book a ticket to see a live performance.
Outdoors: Hire a boat or punt to explore the River Avon, which twists and turns its way through the county. If you want to sit back and admire the view, there are also Edwardian passenger vessels.
Visit Warwick's Hill Close Gardens, which were saved from development in the 1990s. These Victorian gardens were originally cultivated as 'detached' pleasure gardens and they have now been reconstructed and returned to their former glory.
Enjoy one of the county's country parks. Ryton Pools Country Park covers 100 acres and adjoins some ancient woodland. Fishing lakes, a sensory garden and orienteering course are all open. Alternatively, head south to explore the meadows and woodland of the Cotswolds.
Shopping: You are spoilt for choice in Warwickshire. Find department stores, high street shops and independent outlets on the streets of Stratford-upon-Avon. Henley Street is particularly popular thanks to its Olde Worlde-style shop fronts.
Warwick and Leamington Spa both have more boutiques in their historic centres. Leamington Spa, in particular, is a treasure trove of independent and specialist shops.
For high end stores, head to Bicester Village, which sits on the border of Oxfordshire. Here you will find top fashion stores and leading brands, which offer up to 60% off the recommended retail price.
Food and drink: Warwickshire has a cosmopolitan choice of restaurants including The Art Kitchen in Warwick. Book here to eat Thai cuisine cooked using traditional methods.
For fine dining, make yourself comfortable in The Arden Hotel in Stratford-upon-Avon. Its Waterside Brasserie serves dishes such as wild mushroom ravioli, but you can also relax with friends over a luxurious afternoon tea.
Quality homemade ice cream is the signature dish of Queans in Leamington Spa. Choose from 16 ice cream flavours or enjoy a meal of modern British food.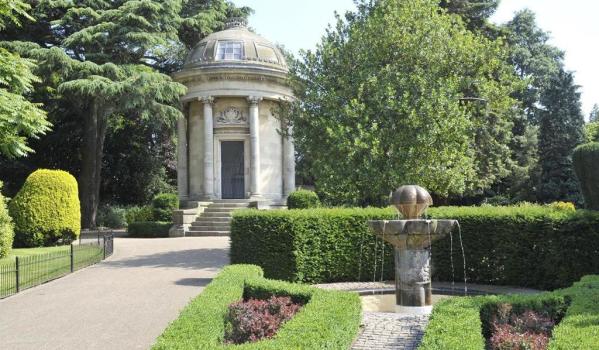 Hidden Warwickshire
J.R.R. Tolkien visited Warwick frequently and married his wife in one of its churches. As a result, more than one critic claims that the fictional places of Minas Tirith and Edoras in Middle Earth are based on the town.
5 reasons to live in Warwickshire
Timbered buildings, thatched cottages and Regency townhouses

Good rail and road connections to major towns and cities

Packed with quirky, independent shops

Imposing castles and stately homes

Access to the Cotswolds
You might also be interested in...
Do you want to settle down in Shakespeare's county? Tell us why in the comments below.