Looking to increase the value of your home? 12 ways you can make the most of your home's potential.
This article is part of our Zooploma for first-time buyers - a series of free guides, advice and inspirational stories delivered straight to your inbox.

When you're viewing potential new homes to buy, it always pays to look for features you can add value to, whether it's by increasing the square footage of a house or by lovingly restoring original features.
Here's our guide to those key opportunities where you can add real value.
1. Extending a home
A home extension a great way of adding value so keep an eye out for a home which can be built out.
Many Victorian and Edwardian terraced houses have a 'side return' – a dark and often under-used strip of garden. This can be a great area to extend into, creating a highly-desirable family-size kitchen.
Also look for properties with a nearby outhouse which can be joined up by a link extension.
Don't forget to inspect the attics and basements, as there may be space for a loft or basement conversion.
2. Adding an extra storey
If a property already has a single-storey extension, look at whether there's scope for adding another storey.
This could give you space for an additional bedroom and bathroom – one of the most effective ways to boost your property's value.
Do some research during your viewing to see if any of the neighbours have done something similar, as this can set a useful precedent with planning permission.
Also seek expert advice from a builder on whether the existing extension is strong enough to support a second storey.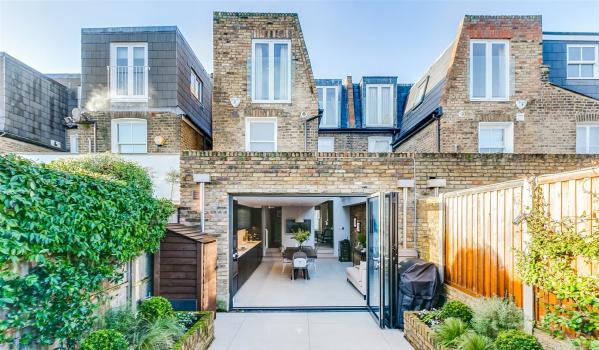 3. On a plot that can be extended
Don't be too quick to dismiss a home where the plot is too small for the size of property. Check out the possibility of purchasing adjacent land.
If you are able to do so, this could mean a dramatic increase in the value of the property.
Also note that small homes on bigger plots have lots of opportunities for improvement.
4. Creating an open-plan living space
Building an open-plan kitchen-living room is a highly desirable way of adding value to your home, so look out for places with a small kitchen situated beside a large dining room or living room.
Do a bit of detective work right away to work out whether the wall is internal or load-bearing. If it's load-bearing, you'll need to replace it with a structural support.
If in doubt, arrange a visit with a surveyor or structural engineer.
5. Scope for improvement to the layout
Spend time scouring the floor plan to see what changes can be made. A badly laid out property that can be re-configured can offer potential.
6. Old kitchens and bathrooms
Pay close attention to homes with dated kitchens and bathrooms. They are two of the most valuable rooms in a property.
A brand new kitchen with the latest mod cons and oodles of storage, or a sparkling new bathroom suite with shiny taps, power shower and glass screen could add some serious extra value onto your home.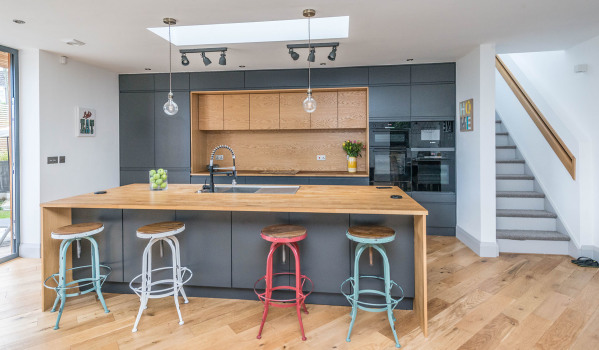 7. Adding a downstairs toilet
A property where you can install a ground floor WC can offer decent potential – and will appeal to those with young children, people who like to entertain, as well as older couples who may struggle with stairs.
Think as creatively as you can, as you may not need to knock down walls or build an extension to fit a downstairs toilet into the property. You may be able to fit one into a large cupboard, in a space under the stairs, or by siphoning off a portion of a room.
8. Ugly homes
While an ugly home can be a turn-off at first sight, it's worth looking beyond initial impressions to see if the place can be given a facelift – and especially if the property is in a good location, for example, it's an area known for its good schools or transport links.
You may be able to make some relatively simple cosmetic changes to an ugly property, such as new windows, painting, cladding – and planting climbing plants. All these steps can make a dramatic difference.
9. Close to the road
Many buyers will turn their backs on a property that's 'too close to the road'. But there are steps you can take to improve the aspect and noise, such as double glazing, good screening and a change of approach and access to the property.
10. Outside potential
Take a look outside to see if there is enough space for a garden room or home office.
A self-contained structure can add value as it increases the useable floor space of the property.
A conservatory is another good way to increase the living or dining space – or make a kitchen more spacious.
But note that conservatories can make or break your home's aesthetic. You need to plan carefully and make it seem the house was originally designed with the conservatory in mind.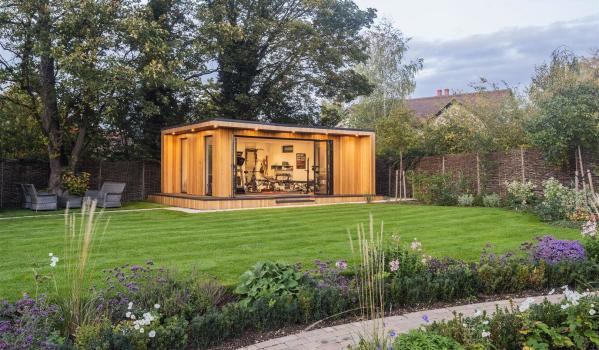 11. Old features that can be restored
You can add real value to a property by restoring original features to enhance a home's charm and personality.
Spend some time looking at properties which have these features, such as wooden beams, old-fashioned fireplaces, floorboards, bannisters and doors – and especially if they haven't been treated very sympathetically.
12. Homes that have a poor EPC
While you might view a home with a G-rated Energy Performance Certificate as a complete deal-breaker, you could also see these weaknesses as potential – as dramatic improvements can be made.
For example, you could upgrade the heating system, replace an old inefficient boiler with a modern condensing A-rated model, and install insulation, such as loft and cavity wall insulation.
You could also make improvements, such as adding solar panels and ground/air source heat pumps. These changes will bring a property straight into the 21st century, and make a big difference to its value.
You may also be interested in...
Zooplomas are our free guides to buying and renting, giving you expert advice and information straight to your inbox.

The information and data in this article was correct at the time of publishing and every attempt is made to ensure its accuracy. However, it may now be out of date or superseded. Zoopla Ltd and its group companies make no representation or warranty of any kind regarding the content of this article and accept no responsibility or liability for any decisions made by the reader based on the information and/or data shown here.