Assumed a rental home that comes with shared office space, concierge service and gym would break the bank? You might want to think again...
What is build-to-rent?
Fancy a longer-term rental home with access to an onsite gym, office space, concierge and private entertaining facilities? Well that's the type of choice potential tenants are now being offered.
Grainger, the UK's largest listed residential landlord, is one of a number of firms that is trying to redefine the renting experience. They are developing blocks of flats specifically for rent – with some plum facilities and services too.
It is a growing part of the housing market. Nearly 132,000 build-to-rent homes are either built or planned across the UK, with just over half in London, according to research by the British Property Federation (BPF) and Savills.
Other landlords to look out for in this space include Fizzy Living and Get Living.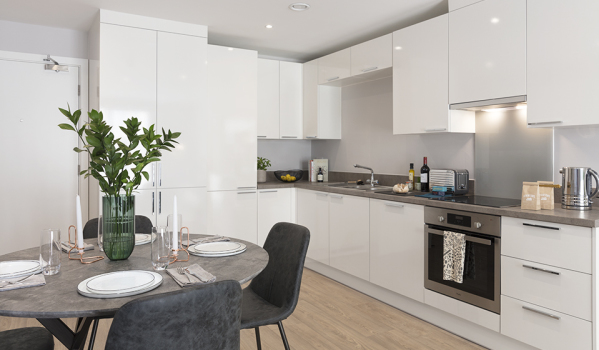 Above: Three-bedroom flat to rent at Clipper's Quay
Why should I consider it?
Build-to-rent landlords are keen to trumpet their professional, service-led culture as an improvement on the traditional rental offering.
Nicola Renny, general manager at Grainger's Clippers Quay development in Manchester's Salford Quays, said: "Much is made of the need to rent due to house prices, but we believe in making renting an attractive choice too. Our aim is to make renting as convenient, fun and flexible as possible."
So what can you expect at the pet-friendly Clippers Quay development? Services and amenities at no extra cost include:
Superfast fibre optic broadband and Wi-Fi provided by Virgin Media
Access to 24-hour onsite gym
24-hour concierge and onsite management team
More than 7,000 sq ft of social space, including a lounge, cinema room, fully-fitted private kitchen and dining area to entertain, and co-working space
Amazon lockers and parcel collection service
There's also optional long-term tenancies of up to three years to allow you to settle down while renting.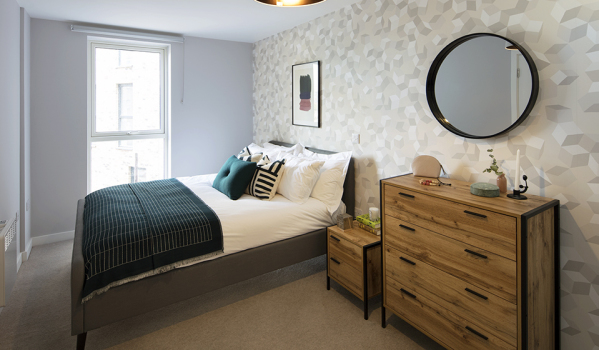 Above: Three-bedroom flat to rent at Clipper's Quay
Do I have to pay a premium for it?
It all sounds desirable, but it must come at a cost, surely? Recent analysis by JLL found that flats in 25 build-to-rent buildings in London cost, on average, 11% more than local stock.
Grainger says that while build-to-rent schemes come in at a variety of price points, Clippers Quays is mid-market and affordable.
Let's look at the detail. Here are the rents at Clippers Quay:
£740 per month for one-bedroom apartment
£900 per month for two-bedroom apartment
£1,285 per month for three-bedroom apartment
So three friends sharing a flat at Clippers Quay would cost £430 per month per person. The quoting rent includes broadband (and the hotel-style facilities listed above), but excludes the cost of utility bills, including council tax.
And here are the current asking rents in Salford, Greater Manchester, according to Zoopla:
£712 per month for one-bedroom apartment
£1,007 per month for two-bedroom apartment
£1,001 per month for three-bedroom apartment
You'll still have to go through the normal tenant checks, such as character references, Right to Rent checks, and proof of income and you'll need a household income of 30 times the rent to be considered for Clippers Quay.
Grainger prides itself on zero administrative and referencing fees, which can often be a considerable financial burden, but you'll still need to put down the standard six weeks deposit.
You may also be interested in...
Would you opt for a build-to-rent apartment? Tell us by posting a comment below...