From Christmas Pie Avenue to Elf Row, we've found the most festive street names in the UK—and the homes for sale on them.
If you've had the house decked out with fake snow and inflatable reindeer since October, you might consider taking your Christmas obsession a step further.
Why not buy a home on Christmas Street so you can feel festive all year-round? Or consider parking up for good on Santa Claus Drive?
We've taken a journey through our listings to find you some of the most Christmassy street names in the UK and the homes for sale on them.
On our travels we found 23 St Nicholas Streets, a whopping 45 St Nicholas Roads and seven Noel Roads. We whizzed through Reindeer Street, Elf Row and Dashers Row and found homes for sale on Christmas Pie Avenue, Turkey Street and more.
10 festive listings Yule love…
Three-bedroom detached bungalow for sale, Christmas Pie Avenue, Normandy, Guildford GU3, £550,000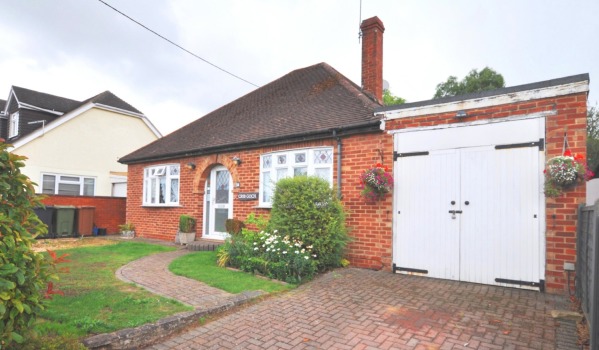 Father Christmas will have no trouble fitting through the fireplace in this generous bungalow in a village not far from Guildford.
Available via Bourne Estate Agents
Two-bedroom flat for sale, Holly Street, London E8, £475,000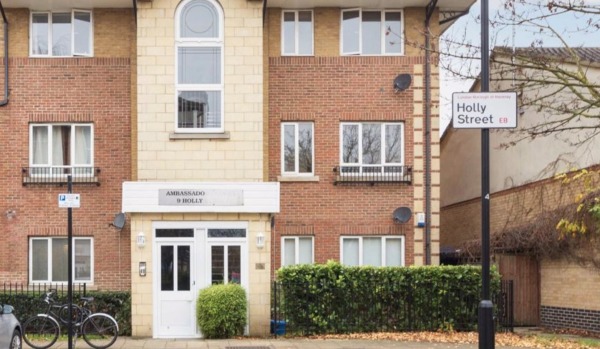 Wake up next Christmas in this lovely Hackney flat located close to London Fields and Broadway Market.
Available via Dexters
Four-bedroom terraced house for sale, Noel Road, Islington, London N1, £2m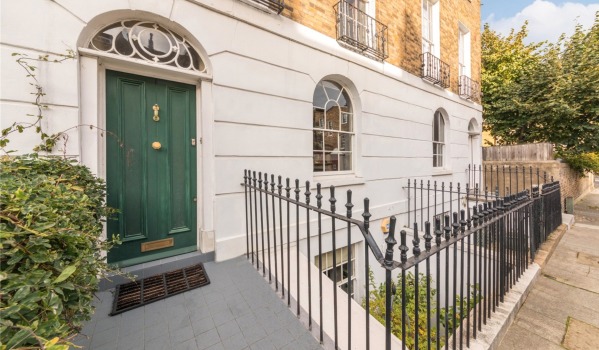 If you've been very good this year, you might be able to bag this impressive Georgian house in London's Islington. There's plenty of dining space for big family celebrations, too.
Available via Chestertons
Two-bedroom flat for sale, Bell Street, Marylebone, London NW1, £575,000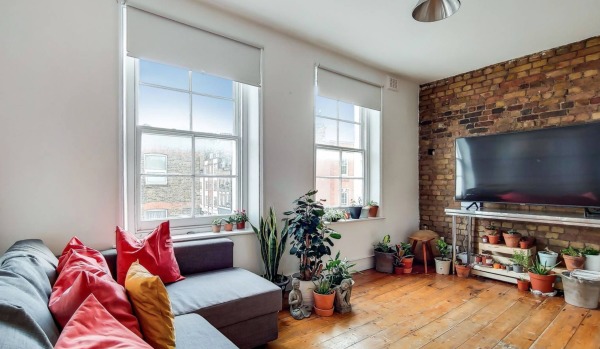 Switch out the pot plants for twinkling Christmas trees when you move into this stylish two-bedroom Marylebone flat.
Available via Foxtons
Two-bedroom flat for sale, Star Street, London W2, £895,000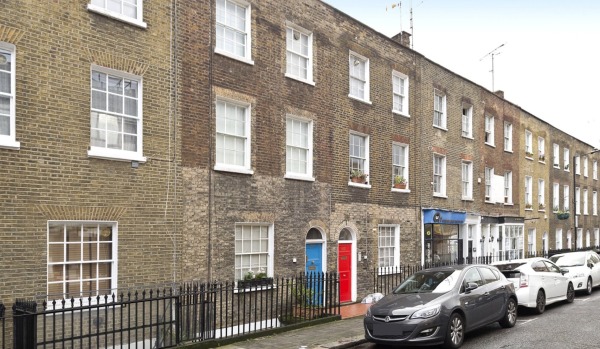 Follow the star to find yourself in this spacious maisonette with a roof terrace, just a stone's throw from London's Paddington Station.
Available via Bective
Five-bedroom detached house for sale, Holly Green, Upton-Upon-Severn, Worcester WR8, £665,000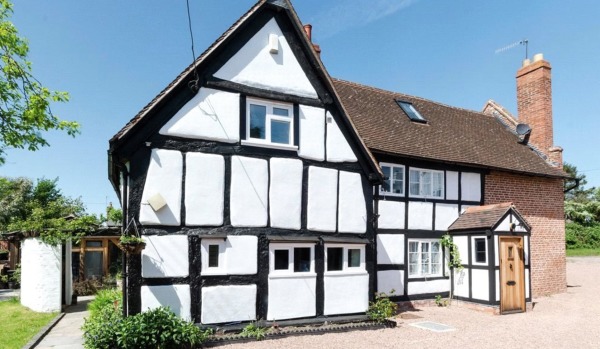 Imagine this house and the surrounding gardens all covered in snow. This spacious but cosy family home in Worcester is perfect for cold winter nights.
Available via Andrew Grant
Two-bedroom semi-detached house for sale, Snowshill, Broadway, Worcestershire WR12, £395,000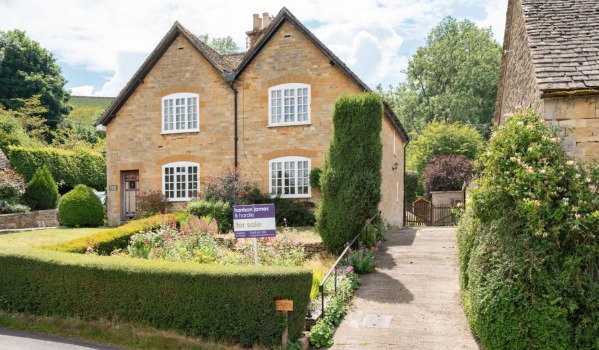 The pretty Cotswold village of Snowshill featured in Bridget Jones's Diary and this home is therefore perfect for a curried turkey party. Just remember to wear your reindeer jumper.
Available via Harrison & James
Three-bedroom detached house for sale, Turkey Road, Bexhill-On-Sea TN39, £300,000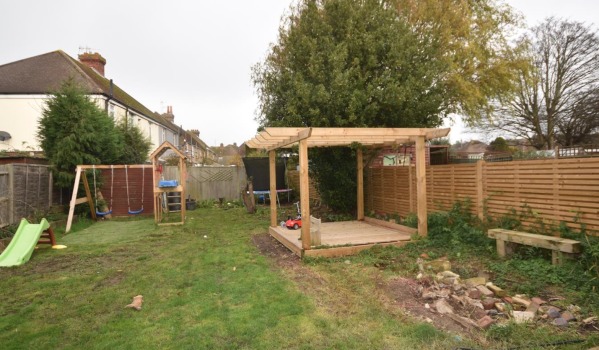 It might be on Turkey Street but this family home is no turkey. Close to Bexhill and the beach, there's plenty of space inside and out, with a large garden and off-street parking.
Available via Oakfield Estate Agents
One-bedroom flat for sale, Cheadle House, Mary Street, Cheadle SK8, £125,000
This cute lower ground floor flat is located centrally in Cheadle Village, not far from Stockport. Perfect for a first-time buyer, the interior has been sensitively modernised.
Available via Gascoigne Hardman
One-bedroom flat for sale, Georgian House, St. Nicholas Street, Scarborough, North Yorkshire YO11, £80,000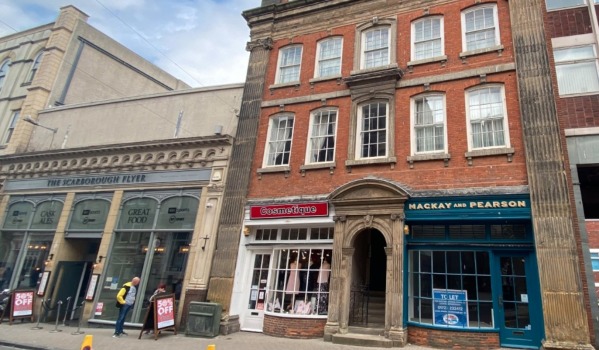 This flat looks like something straight out of Charles Dickens' A Christmas Carol. In the heart of Scarborough, it is very grand despite being well below the average price of a UK property.
Available via Reeds Rains
How to find your new ho-ho-home on Zoopla
Register to get instant email alerts for your preferred types of property - you can save as many searches as you want.
We've got a range of handy tools (including advanced search) to help you find exactly what you want. And if you need any help decoding property jargon, don't forget to check out our jargon-buster.
You may also be interested in...
Zooplomas are our free guides to buying or renting a house, giving you expert advice and information straight to your inbox.

The information and data in this article was correct at the time of publishing and every attempt is made to ensure its accuracy. However, it may now be out of date or superseded. Zoopla Ltd and its group companies make no representation or warranty of any kind regarding the content of this article and accept no responsibility or liability for any decisions made by the reader based on the information and/or data shown here.