Most of us will rent at one time or another and there are various factors that can make or break the experience.
Renting a new home can be an exciting time, but there are several hurdles to jump before you can settle in.
You'll need to do the legwork to find a property, and then there's the contract and any additional fees, among other things, to consider.
Here's what you need to know...
Finding a property
Once you've worked out your budget, picked a location, and decided on the type of home you want to rent, you can start your property search.
It's worth drawing up a checklist of things you definitely want, and those you'd like to have but aren't deal breakers, to help narrow your search.
Also consider whether you'd like a furnished or unfurnished property – bearing in mind that it's likely to add additional expense if you have to buy large items of furniture. You'll also need to move these into and out of the property when your contract ends.
You can start your property hunt online through Zoopla, refining your search by location, property type, number of rooms, and your budget, along with other criteria.
You don't have to spend hours searching. Simply sign up for an account, and create alerts that go direct to your inbox to find out about any properties that match your criteria as soon as they hit the market.
Be patient while you search. New properties to rent frequently come on to the market and you'll find the right home eventually.
The more you hunt and view properties, the greater understanding you'll have of what you can get for your money and the more you can refine your search.
Read about how to get free stuff for an unfurnished rental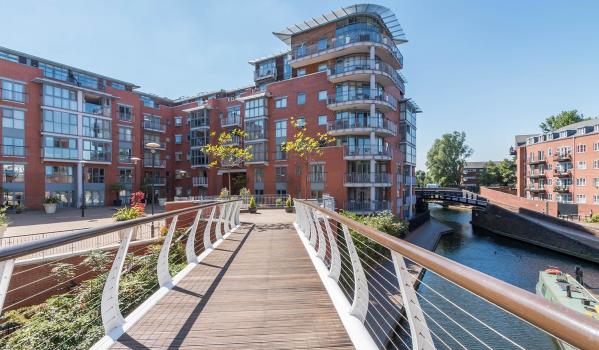 Rental contracts
Both you and your landlord will need to sign a contract before renting a property.
It details what you can and can't do while you live there, and the basics, such as how much rent you'll pay, and when.
It'll also cover whether you're paying for council tax, utility bills or any other charges on top of the rent.
The contract should also cover things such as whether you can redecorate the property, and who is responsible for repairs.
Think carefully about what you want to do to the property, if anything, and check that this will be allowed before signing.
Make sure to read the contract thoroughly, as it's legally binding. You should also clarify any points that you're unclear on, such as particular rules, before signing and moving in to avoid disputes down the line.
Find out more about what to look for here.
Rental fees
Letting agents and landlords will not be legally permitted to charge you fees after 1 June, 2019.
This is when the Tenant Fees Bill comes into effect which places a ban on costs currently charged to tenants such as for referencing, credit checks and administration.
Until then these fees can be charged, so you should factor them in alongside rent. It's also important to check for any extra fees, and that these are reasonable.
Bear in mind that letting agents in England are legally obliged to detail their fees on their website and in their offices, without you having to ask for this. It's also worth noting that you can't simply be charged for registering with an agent.
Read more about rental fees here.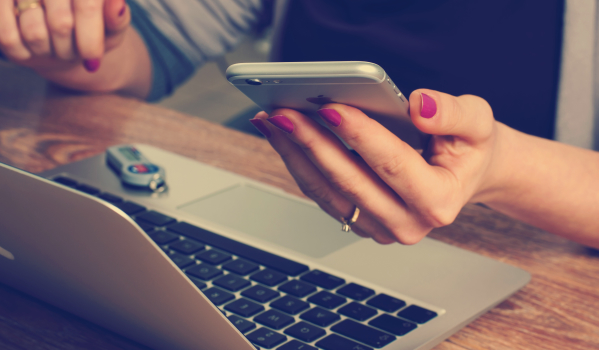 Your deposit
You'll also pay a deposit to rent, to cover any damage to the property during your tenancy, or if you fail to pay the rent. This should be detailed in your rental contract.
Your landlord or estate agent has 30 days from when you move in to place your deposit in an accredited deposit scheme for the duration of your tenancy.
Landlords in England and Wales are required by law to place tenants' deposits in one of three government-approved deposit protection schemes: Deposit Protection Service, My Deposits or the Tenancy Deposit Scheme.
Check that you have a certificate of validation that your deposit has been placed in one of these schemes. This should help protect you from particular problems getting it back after you move out – as it cannot be unreasonably withheld.
The deposit will be returned to you at the end of the tenancy provided you've left the property in the same condition as when you moved in, allowing for fair wear and tear.
If you and the landlord or letting agent cannot agree on how much of the deposit is withheld, there is a free disputes service available.
There are different deposit protection schemes for tenants in Scotland and Northern Ireland.
Read more about Deposit Protection Schemes here.
Document check
Before preparing to move in, check that your landlord has supplied the necessary paperwork.
If you're renting through an agent, they should get the paperwork together for you, but it's worth knowing what to expect.
The documents to check for include:
A gas safety certificate


Paperwork protecting your deposit


An Energy Performance Certificate (EPC)


Relevant contact details for your landlord, or letting agent
Placing all these in a folder, along with your contract, will ensure you can easily access them if needed.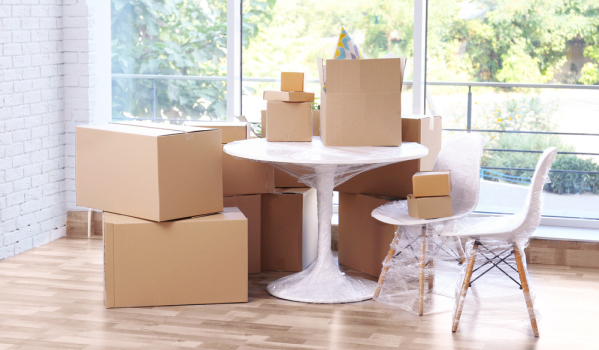 Preparing to move in
You've paid the deposit, signed the contract, and got the necessary documents – and you're keen to move in. But there are still a few steps to go before you've done all the necessary groundwork.
This is the time to start collecting boxes and packing up your stuff. Check out parking and loading restrictions for the property to avoid any surprises on moving day.
Unless you're able to shift your stuff yourself, or have a friend or relative who can help, you'll probably need to hire a van. Ensure you hire one from a reputable company, such Zoopla partners AnyVan.
Find some advice on hiring a van here.
Also check out things like setting up broadband at your rental property, as you can set this in motion when planning the move.
You'll also want to ensure your belongings are fully insured at your rental property from the day you move in, and while moving these from your old home to your new one.
Read our guide to home insurance here and check out Zoopla partner uSwitch to compare the best deals.
Moving in – and the inventory
When you first enter the property, it's wise to check for any faults, and take dated photographic evidence of the property's condition – and any faults.
Don't be scared of taking plenty of your own pictures of rooms, carpets, and so on, for your record – and email these to the agent to be kept on file.
This could help if there's a dispute when you eventually move out, as proof, for example, that a particular stain was already there.
Make sure that the landlord or letting agent also draws up a detailed itinerary of the contents and condition of the property and double check that this is all correct.
The inventory should be signed and dated by you and the landlord or letting agent when you move in.
It will also act as evidence if there is a dispute over the deposit at the end of the tenancy. For example, if an item is missing, or broken that's detailed in the inventory.
Also, any changes to contents and furniture in the property should be agreed in writing, signed and dated by the landlord or letting agent, to avoid any disputes.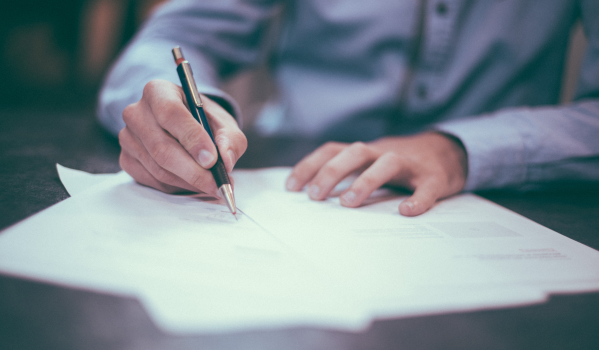 If things go wrong…
With any luck your time in the property will be a happy and stress-free experience, but sometimes, things can go wrong.
You may find yourself in dispute with your landlord, for example, over a broken fridge – or find that appliances aren't being kept to a safe standard. Or perhaps the water or heating aren't working, or there's a vermin problem.
Find out more about your rights as a tenant here.
You may complain to your landlord or agent, and find they don't respond quickly, or fail to fix the issue. Complain to them first in writing, and keep copies of any letters or photos of any complaints you make, as evidence of your efforts to resolve the problem.
If you don't get a response to your initial complaint in a satisfactory and timely fashion, make another complaint – this time by certified mail.
At this stage, if you fail to get a timely or satisfactory response, you can go to various official bodies. If you're a council or housing association tenant, you may complain to the Housing Ombudsman.
You may also complain to whichever independent body your agent is a member of – as it has to be a member of one of three redress schemes. These are the Property Ombudsman, Ombudsman Services, and the Property Redress Scheme.
However, while these organisations can look into disputes and perhaps add some weight and stress your rights, they cannot force landlords or letting agents into a resolution. If you're keen to know exactly where you stand and need further assistance, speak to Shelter or Citizens Advice.
Alternatively, perhaps your particular complaint is considered a health and safety issue. In this case, if you're dealing with exposed wiring, say, or mould, you can speak to your council's environment health department.
It should arrange for an inspector to come to the property, and they may also get in touch with your landlord to tackle the issue, enforcing any work that's needed to resolve it.
Learn more out more about how to make a complaint here.
Renting with a guarantor
Many young people ask their parents – or another family member – to act as a guarantor when trying to rent a property. This typically happens if a tenant is not fully approved by the referencing process for affordability.
But what does asking a guarantor to support you actually entail? We take a closer look.
What is a guarantor?
A guarantor is someone who signs a document – or 'guarantor agreement' – stating that they take joint responsibility for the rent for the property, and will pay it if you fail to do so.
Put another way, if you don't manage to pay the rent one month, the landlord can legally call on your guarantor to pay up instead of you.
As well as paying any rent arrears, a guarantor may also be required to cover any damage caused to the property costing more than the deposit. The scope of their commitment will depend on what the agreement says.
Who might need a guarantor?
You may need a guarantor if you are a student or young person renting for the first time – or if you are unable to show you can afford the rent. The same might apply if you are unemployed.
In all these cases, a landlord will want extra security because they might consider you as a higher risk than other tenants.
How common is it to need a guarantor?
Recent findings from property technology company, Goodlord, estimate one in five people have to rely on help from family or friends to rent a property.
What does a guarantor need to do?
A guarantor needs to go through the same referencing process as a tenant. This is likely to include a credit check to make sure they are able to pay.
As a general rule, they will need to:
Be a UK resident (as this makes it easier for the landlord to take legal action if they need to)
Have sufficient earnings to cover the tenant's rental commitment
If your guarantor fails this check, you could face a charge for a fresh check. Note that this may be banned when the Government's new rules preventing landlords and letting agents from charging tenants letting fees kicks in. This is set for 1 June.
Tips on renting with a guarantor
As a guarantor agreement is a legally binding contract, both you and the guarantor should check it carefully. It's vital you both fully understand what's involved – and that the guarantor knows exactly what obligations they are guaranteeing.
Be aware that as soon as the agreement is signed, the guarantor is bound by its terms and conditions.
If you are renting in a house share with other tenants under one tenancy agreement – known as a 'joint tenancy' – the guarantor needs to be aware they might be liable for any rent unpaid by the other tenants – not just you.
Watch out for fees if you are renting through a letting agent.
What if you can't get a guarantor?
There may be situations where a person cannot get a guarantor, such as:
If you don't have a friend or family member willing to act as guarantor
If you no longer have any form of relationship with your parents
If you are an international student who can't provide a UK-based guarantor
The good news is, there may be a solution:
Some universities and colleges operate a rent guarantor scheme. You can find out if your university or college offers such a scheme by searching the website, or speaking to the Students Union.
There are some private companies that offer to act as a guarantor – but you will have to pay a fee. These firms include Housing Hand and UK Guarantor.

Here the private company enters into the guarantee contract with the landlord. However, they have the right to get their money back from you if they have to make payments to the landlord.

Crucially, before entering into such an agreement, it's important to do your research so you know exactly what you are getting into.
You may be able to persuade your landlord to waive the need for a guarantor by offering them a larger deposit – or six months' rent in advance.

This may give them a greater sense of security. However, this will depend on you having the money available to make such an offer.
10 quick renting tips
1. Work out what you can afford
As a guide, when letting agents check on your affordability, they usually work on a maximum of 35% of your salary being spent on rent.
Over that and you could be overstretching yourself - as you still need to live! It's also not just a case of monthly rent payments.
You'll be asked for a deposit, they'll be running costs and until June 1, 2019, potentially fees too. Plus, you might need to furnish the place too.
2. Know what's expected of you
Make sure you look at the obligations of both landlord and tenant such as maintenance of the property, respective liabilities, renewal processes and costs, and query anything with the agent by email so you have a record.
Often problems - such as dodgy heating or insulation - rear their head in the winter.
3. Tenancy agreements are legally binding
While landlords may make allowances beyond what is in the paperwork, they can also use it to enforce the law rigidly. So make sure you're happy with the whole of the rental agreement and not just the bricks and mortar.
4. Understand tenant deposit protection schemes
Tenancy deposit protection (TDP) schemes ensure that your deposit is kept safe. Landlords must use one of three government approved schemes. Whilst the letting agent may take the money, it is the landlord's responsibility so make sure you receive proof that this has happened.
5. Check the inventory
The inventory will provide the state of the property when you move in. Documenting this at the start will help negate disputes when you come to leave. If you take photos, videos, or even audio files, make sure they are saved in a safe place.
6. Know the break clause
Check if there is a break clause and when it is. It's important to understand that it can be activated by both the tenant and the landlord, because you don't want to be caught out at short notice.
7. Understand renewal costs
While it might seem a long way off, what will happen at the end of the contract? Some agents might try and charge renewal costs for extending and taking out a new contract so ask questions up front.
8. Don't forget insurance
The landlord should be covering the buildings insurance, but - unless you're renting a furnished home - then the contents is yours, and if it's valuable, you should think about cover.
9. Sort out utilities asap
Find out who is providing the utilities and what the process is to take over these services. Perhaps you may be able to ask the agent to speak to the landlord or existing tenants to ensure the services are still running, thereby avoiding any reconnection fees. Also, as a tenant, you are allowed to switch to cheaper deals for energy of broadband and don't have to stay with the existing suppliers.
10. Plan moving day
Make sure you know where you're going, how long it'll take to get there, how many trips it will be and that there's somewhere to park.
You may also be interested in...