Saving up for a deposit for your first home but not sure how much you need? Let us help you figure it out.
One of the biggest hurdles you'll face as a first-time buyer is getting the deposit together.
The good news is that you can get on to the property ladder by putting down as little as 5% of your home's value.
But there are pros and cons to having the minimum you can get away with.
Why opt for a 5% deposit?
First off, you can take heart from the fact that mortgage lenders are – once again – welcoming borrowers with a 5% deposit, having shelved the products in the aftermath of the credit crunch. It's mainly thanks to intense competition in the mortgage market.
Now you'll have a choice of around 375 different deals if you have only 5% to put down, compared to just double digits around 2008.
One obvious advantage of opting for a deposit of just 5% is that it enables you to get on to the housing ladder quicker than if you are waiting to save 10%.
With the average first-time buyer property costing nearly £225,000, it means you have to save only £11,250, compared with £22,500 if you opt for a 10% deposit – a considerable difference.
Buying a home sooner will mean you are no longer wasting money on rent, which currently averages £876 month, according to our latest Rental Market Report.
It may also mean you pay less for your home if you are in an area in which house prices are rising.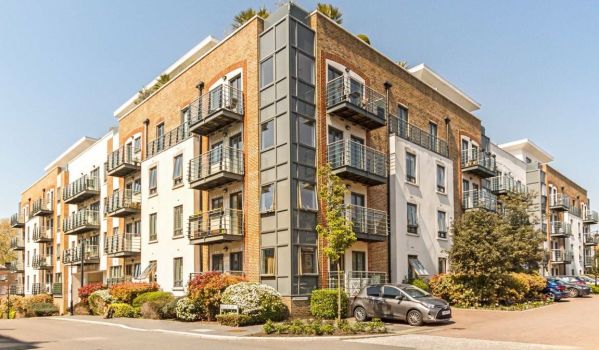 What about the downside?
Although only putting down a 5% deposit may enable you to buy a home sooner, there are some downsides.
The first is cost, with lenders typically charging higher interest rates to people with smaller deposits.
So, while the average interest rate on a two-year fixed rate mortgage is 3.26% if you borrow 95% of your home's value, it falls to 2.65% if you have a 10% deposit to put down.
Although the difference might not sound that big, it would cost you more than £1,450 more a year if you bought a home costing £225,000.
Saving for a larger deposit could also make it easier for you to pass a mortgage affordability test as your monthly repayments will be lower.
Mortgage lenders will look at how much salary you have coming in, as well as what your typical outgoings and discretionary spending are when deciding if you can afford a loan. The lower your monthly repayments are, the more likely you are to pass this test.
Not only does having a 10% deposit mean your mortgage will be less expensive, but the risk of getting into negative equity is also reduced.
Negative equity occurs when a property's value falls below the level of outstanding mortgage debt secured against it. Having a 10% deposit means house prices would have to fall by 10% before you had to worry about negative equity.
Even a slight fall in house prices of 2% to 3% could make it significantly more difficult for you to remortgage when your current deal expires if you only had 5% equity to begin with.
Another advantages of saving a 10% deposit is that you will have more mortgage choice, as there are more than 760 deals for those looking to borrow 90% of their home's value.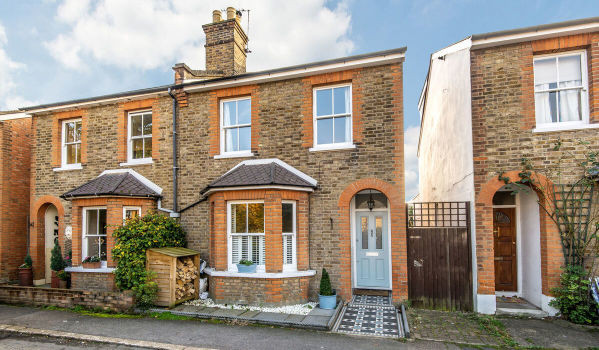 What about the Help to Buy scheme?
Help to Buy scheme helps you purchase a property with just a 5% deposit, with the Government topping this up with a 20% equity loan. The loan is interest-free for the first five years.
The scheme is worth considering if it enables you to get a significantly cheaper mortgage or purchase a home you would not otherwise be able to afford.
But Help to Buy can only be used against new-build properties. As a result, it may not work for you if you had set your sights on an older home or if there are not any new developments in your area.
Some research has also suggested that the scheme has pushed up the cost of new builds, so if you do decide to use it, be sure to do your homework to ensure you are not overpaying.
Finally, while an interest-free loan may sound appealing it is important to think about whether you will be able to afford your monthly mortgage repayments once the five-year period comes to an end.
It is also important to remember that until you repay the 20% loan, the government will own a stake in your property, and the amount you need to repay will increase in line with rises in your home's value.
What other options are there?
If you are desperate to get on to the property ladder and do not think you can save even a 5% deposit, you could consider a 100% mortgage.
Only a handful of lenders offer these, and they tend to be specialist providers. Interest rates are also typically significantly higher than if you put down a deposit, often falling into the 3.5% to 4.5% range.
Another option would be to go for a guarantor mortgage. These deals enable people to borrow 100% of their home's value but interest rates on them are generally lower as a family member either acts as a guarantor or they deposit their savings with the lender as a security. A variation on this is using a parent's home as a security against the mortgage.
Having this additional security reduces the risk to a lender of advancing a 100% mortgage, enabling them to offer a lower interest rate.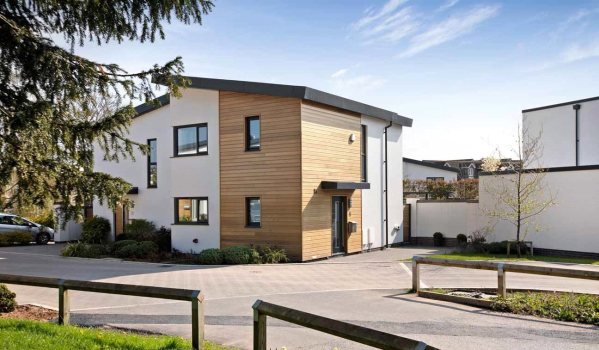 Should I borrow money from my family for a bigger deposit?
The number of first-time buyers who borrow money from their family to help them get on to the property ladder is now so great that the 'Bank of Mum and Dad' is equivalent to the UK's 10th largest mortgage lender.
Borrowing an extra 5% from your family to give you a 10% deposit certainly makes sense for you as a buyer, as it will enable you to qualify for a lower interest rate on your mortgage.
It may also make it easier for you to get a mortgage if borrowing slightly less puts on you the right side of lenders' affordability checks.
But if you go down this route, it is important to know where you stand. For example, is the money a gift or a loan, and, if it is the latter, is there a date when it needs to be repaid?
Tapping into mum and dad's retirement savings may help you to get on to the property ladder quicker, but it can create family tensions if they need the money back and you cannot repay them.
Continue your property journey...