Renting a pet-friendly home has just been made easier by the government. Here's everything you need to know about renting with pets.
Half the adult population in Britain currently owns a pet. And with adults in their mid-30s and mid-40s three times as likely to rent today as they were 20 years ago, there are a lot of tenants who need pet-friendly homes.
Traditionally, many landlords and letting agents have been hesitant to allow tenants to keep pets in their properties. Only 7% of landlords currently advertise homes as suitable for pets.
But with animal shelters and charities reporting surges in demand for puppies and kittens during lockdown, and an estimated 9.9 million dogs and 10.9 million cats living in the UK, finding suitable long-term shelter for both humans and their furry friends has become a hot topic.
Today the government introduced a new standard tenancy agreement that will make it easier for tenants with pets to find rented accommodation.
Under the new Model Tenancy Agreement agreed last week, responsible tenants with well-behaved pets will be able to secure leases more easily, as consent for pets will now be the default position.
The new rules mean landlords will no longer be able to issue a blanket ban on pets.
If the landlord objects to the tenant having a pet, that rejection should only be made where there is good reason, such as in smaller properties or flats where owning a pet could be impractical. It should also be given in writing, within 28 days of a written pet request from a tenant.
To ensure landlords are protected, tenants will continue to have a legal duty to repair or cover the cost of any damage to the property.
Top tips for finding a suitable rental for you and your pet
1. Start planning early
While decent pet-friendly rental properties should no longer be quite so challenging to find, your new home will still need to tick certain boxes.
For example, if you have a cat, you'll need to make sure the property is away from a main road and has a cat flap. For dog owners, making sure your new home is big enough and close to a park is likely to be a priority.
It makes sense to crack on with your property search a good eight weeks before you need to move out of your current home.
Try to be flexible in your search too. Expanding your search area or the type of property you want to live in should increase your chances of finding a new place for you and your pet to call 'home'.
Our search tool can help. Simply put in the area you want to live in and then click "filter results" to select "pets allowed". You can also add keywords such as "park" or "quiet" to your search criteria using the advanced search.
2. Make a good case for your pet
If you've found a landlord that is open to pets but needs a bit of persuading, there are things you can do to put them at ease.
For example, provide them with your pet's medical details, such as last vaccinations, flea and worming treatments and microchipping and neutering confirmation.
You can also pass on the contact information of your vet and someone who can look after your pet in the event of an emergency.
If you've previously rented, ask your former landlord for a reference to prove that your pet has been well behaved and caused no issues at the property. This will reassure prospective landlords that you are a responsible owner.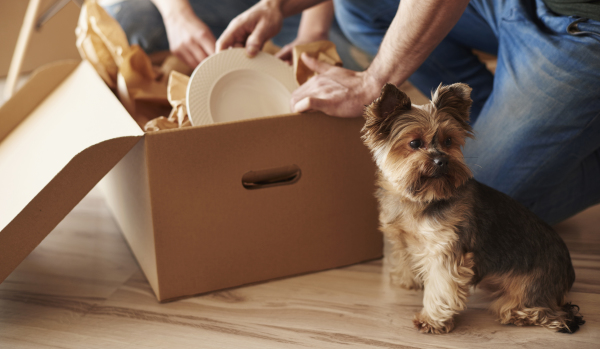 3. How to ask your landlord if you can have a pet
A tenant must seek the prior written consent of the landlord if they wish to keep pets at the property.
Landlords should only turn down a request in writing within a 28 day period if there is good reason to do so, such as having large pets in smaller properties or flats or properties where having a pet could be impractical.
The landlord should accept such a request where they are satisfied the tenant is a responsible pet owner and the pet is of a kind that is suitable in relation to the nature of the premises at which it will be kept.
A responsible pet owner will be aware of their responsibilities in making best efforts to ensure their pet does not cause a nuisance to neighbouring households or undue damage to the Property.
Consent is deemed to be granted unless the written request is turned down by the landlord with good reason in writing within 28 days of receiving the request.
4. Introduce your pet to your landlord
Another way to put your potential landlord's mind at ease is to have them meet your pet in advance, although this is really only relevant with dogs.
Once the landlord has met your dog they can see how your animal interacts with strangers and how well behaved they are. If you are comfortable doing so, you could invite the landlord to your current home to prove you're a responsible tenant and your pet has a good nature.
Even if you are dealing with a letting agent and not the landlord direct, their job is to find the most secure, reliable and appropriate tenant for the property.
A tenant who pays the rent on time, is reasonable and looks after the property is the ideal scenario – even if they do have a dog.
5. Don't keep a pet without consent
Always be upfront with your landlord about keeping pets in a property.
If they discover, through property inspections or, worse, through complaints from neighbours, that you are keeping a pet without consent, you could find yourself in trouble.
This is a breach of contract which is grounds to start an eviction process.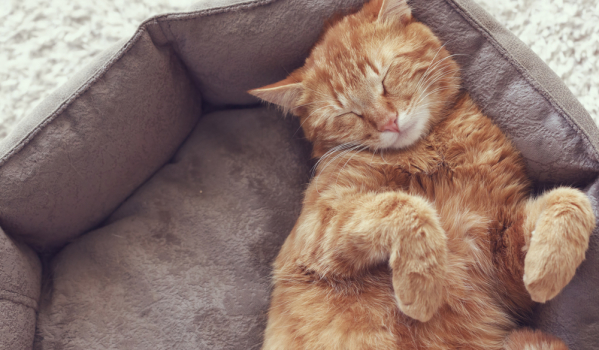 Why a landlord might not permit pets
There are a variety of reasons why a landlord may not want cats, dogs or other animals in a property they are letting.
If a pet owner is irresponsible, damage can occur to floors, woodwork, wiring and furniture. The cost of this kind of damage can make renting to pet owners extremely off-putting.
Animals can also cause noise nuisance and make mess that could lead to complaints from neighbours.
Pet smells are another concern for landlords. And if animals aren't regularly treated for fleas, a property can quickly become infested, which would require expert treatment.
In shared properties, landlords may also be reluctant to consider pets due to possibility that their existing or future tenants may have allergies.
Why a pet owner can make a good tenant
It can be well worth a landlord taking the chance on a tenant with a pet, as they may be more likely to get settled and stay put for a long time. This means a landlord won't have to deal with the hassle and cost of finding new tenants as often.
As rental properties that allow pets are more difficult to come by, a tenant with a pet is likely to want to make a good impression and keep the property well-looked after so that they can renew their tenancy agreement.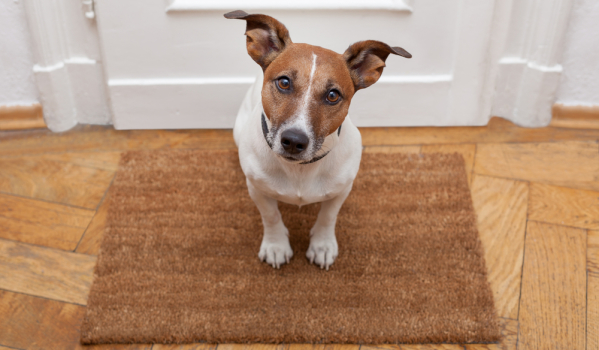 Reduce stress when moving with pets
Once you've found a rental property that accepts pets, you'll need to work out the best way to move them into your new home and get them settled.
For animals who are territorial and don't understand what's happening, moving can sometimes prove so upsetting they become ill or even run away.
But there are measures you can take before, during, and after the move that should smooth out the process.
1. Visit the vet
Ensure your pet's vaccinations are up-to-date and you have all relevant records and certificates. If your pet needs medication for any existing conditions, ensure you're stocked up on it before moving day.
It's also worth asking the vet about getting some mild sedatives if your pet will be distressed by travelling. And he or she may also be able to recommend a new veterinary practice in the area you're moving to.
Finally, if your visit is close to your move date, have your pet's microchip updated with your new home address. If they make a run for it when you arrive, it could make things a lot easier.
2. Don't stray from routine
Dogs and cats are both creatures of habit and moving house can be very disrupting to them. It might be tricky with so much going on but try to keep as much of your pet's normal routine in place as possible.
For example, if you usually shut your cat or dog in the kitchen at night, continue to do this in your new kitchen. Keep the position of the bed or basket as like-for-like as possible and make sure you don't change, or even wash, bedding, toys or blankets near to the move.
Cats should ideally be kept indoors for around two weeks. But if you have a dog and are moving locally, try keep your walking route the same where possible.
3. Unveil pet carriers early
A few weeks leading up to the move, you'll be clearing out the loft, garage and cupboards. While you are doing this, get out your pet's basket or carrier and leave it somewhere in plain sight.
This will give your cat or dog some time to adjust to being around it, as just the sight and smell of the carrier can be enough to panic them as they'll associate it with the vet.
If you wait until move day when things are disruptive enough already, it will cause additional and unnecessary stress for your pet.
4. Issue a temporary ID tag
Ideally, you will have already updated your pet's microchip details with your new address at the local vet. But, even if this is the case, be sure to attach a temporary tag to your pet's collar with these details, alongside your mobile number, on moving day.
Hopefully you won't need to rely on this but it's good to have a safety net in place.
Keep in mind that cats are also prone to return to a familiar address for weeks, or even months, after a house move. In this case, it's also a good idea to talk to the new tenants of your old address and warn then in advance.
Give them your mobile number and perhaps even a picture of your cat so they can keep an eye out.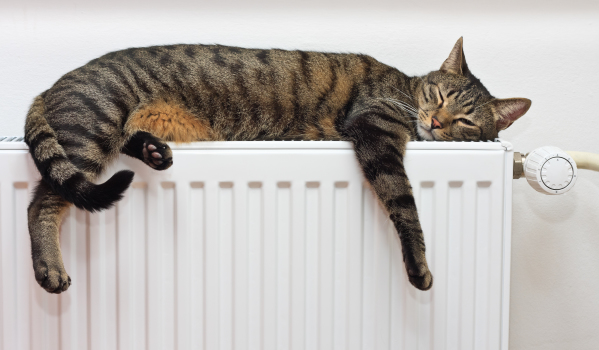 5. Consider a cattery or kennels
You might want to book your pet into a cattery or kennels for the day of the move (perhaps even one or two days either side), saving them the stress and you the worry.
If this your plan, make sure you book in plenty of time, especially over summer when they're at their busiest. You may want to choose a venue that's nearest to the house you are going to, rather than the one you're leaving behind.
However, keep in mind that catteries and kennels can also be a stressful experience, so if you have family or friends that are happy to play host instead, that could be preferable.
Another alternative for your pets is to book them on their own holiday, which entails sending your dog to board with a local host family. These professional dog sitting services are tailored specifically for your furry friends and offer a happy medium between kennelling or depending on family and friends.
6. Make plans for them
Allocate a designated 'pet' room in your old home during the day of the move. It should be secure, quiet and undisturbed. It's a good idea to hang a sign on the door to that effect. Then only move your pet at the last possible moment.
Dog, cat and other animal carriers can be simply strapped into the car with a seat belt. But moving fish and reptiles is a trickier task as they can be sensitive to changes in temperature or just motion. Make sure you seek advice on any specialist containers or equipment you'll need.
Factor in toilet stops for long distances and, if you are breaking up the journey with an overnight stay, don't forget to check that your pet will be accepted there.
7. Settle your pet into your new home first
If you have a fish or reptile tank, setting it up when you arrive at your new home should be a priority. You'll need to keep an eye on them too for the next few days.
Keep cats and dogs confined to one or two rooms and surrounded by familiar belongings. This will give them a chance to familiarise themselves with their new environment – and you the time to pet-proof the rest of the property.
Once things calm down, allow your pet to explore their new pad slowly. Give them plenty of attention and treats so they're reassured it's a positive and safe place to be.
If you haven't updated your pet's microchip already, get it sorted now. Any local vet will do the job.
They won't like it, but outdoor cats should be kept inside for around two weeks. This will reduce the prospect of them trying to return to their previous home. Dogs should be taken out on gradually longer walks so they can get to grips slowly with their new patch.
8. Introduce your pet to the neighbours
Knocking on your new neighbour's door with your cat or dog is the perfect icebreaker and – with any luck – they'll keep an eye out for them in the future.
You may also be interested in...
Zooplomas are our free guides to buying or renting a house, giving you expert advice and information straight to your inbox.

The information and data in this article was correct at the time of publishing and every attempt is made to ensure its accuracy. However, it may now be out of date or superseded. Zoopla Ltd and its group companies make no representation or warranty of any kind regarding the content of this article and accept no responsibility or liability for any decisions made by the reader based on the information and/or data shown here.