As British designer Matthew Williamson launches his home furnishings line, we take a look at the boutique stores offering chic interiors with a unique twist.
Whether you're planning to furnish your home from scratch or yearning for a spring revamp, we're here to help you unleash your inner interior designer with a pick of the best homeware and interiors shops in the UK.
From hand-crafted dining tables to shimmering chandeliers, squashy sofas to elegant storage solutions, here's where to look for inspiration, and even a bargain or two...
Matthew Williamson
Brilliant for: statement pieces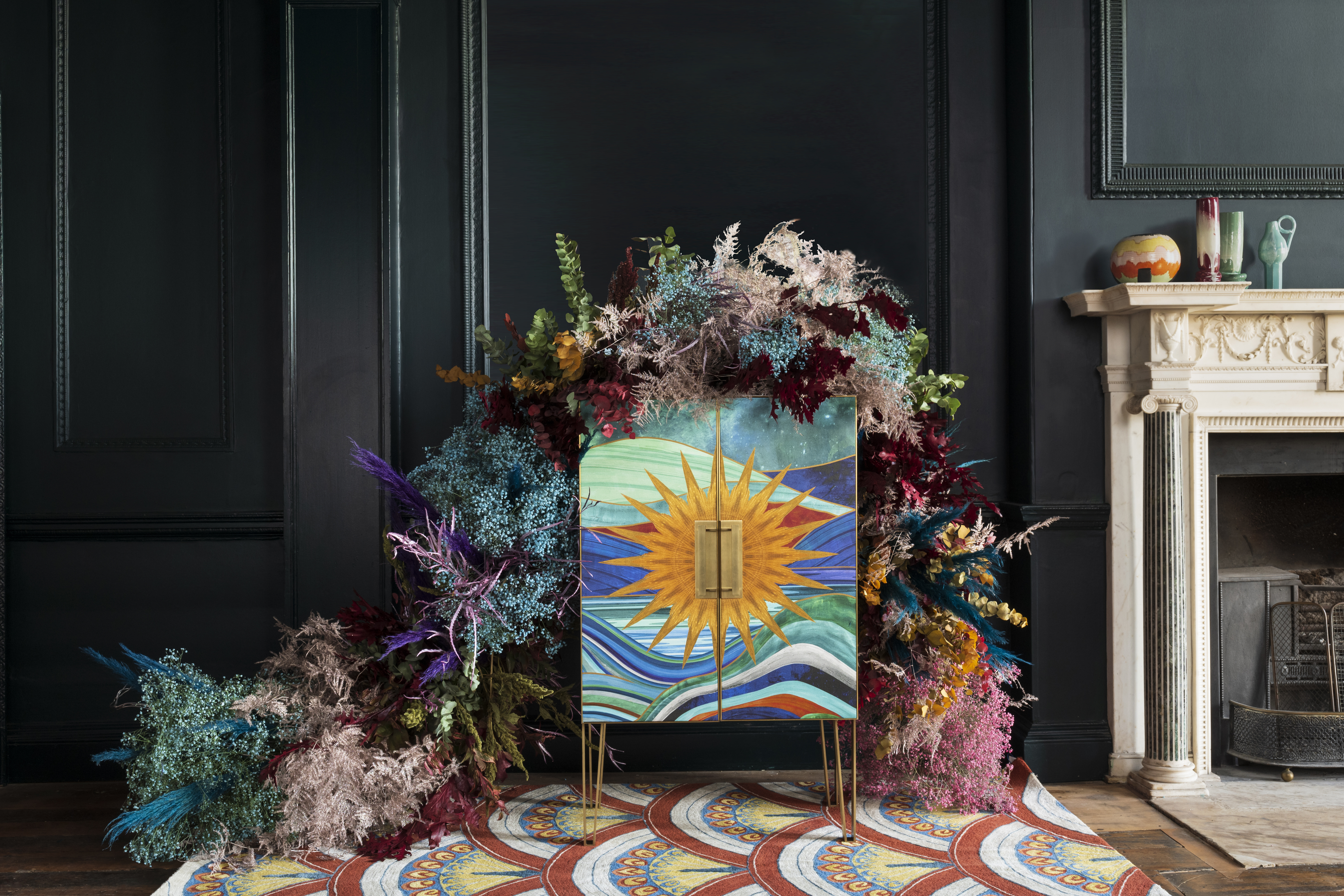 British designer Matthew Williamson, known for his fearless use of colour and pattern in the world of fashion, recently launched his own interiors website - Matthew Williamson Design - and it's a treat for the eyes.
Discover beautifully curated one-off antique and vintage delights here, including a collection of bespoke high-end furniture. The stunning silk-upholstered lacquered oakwood Tamara drinks cabinet, pictured, costs £9,000 - but there's no need to take out a second mortgage to get the Williamson touch: it's well worth checking out the soft furnishings, wallpapers and table top accessories for unique eye-catching glories.
This delectable 'Oh So Sisco' rug costs £595, while this porcelain moon plate £33, will bring the beauty of a bejewelled Arabian night sky to your dinner table. What more could you desire?
Graham and Green
Brilliant for: mirrors, lights and more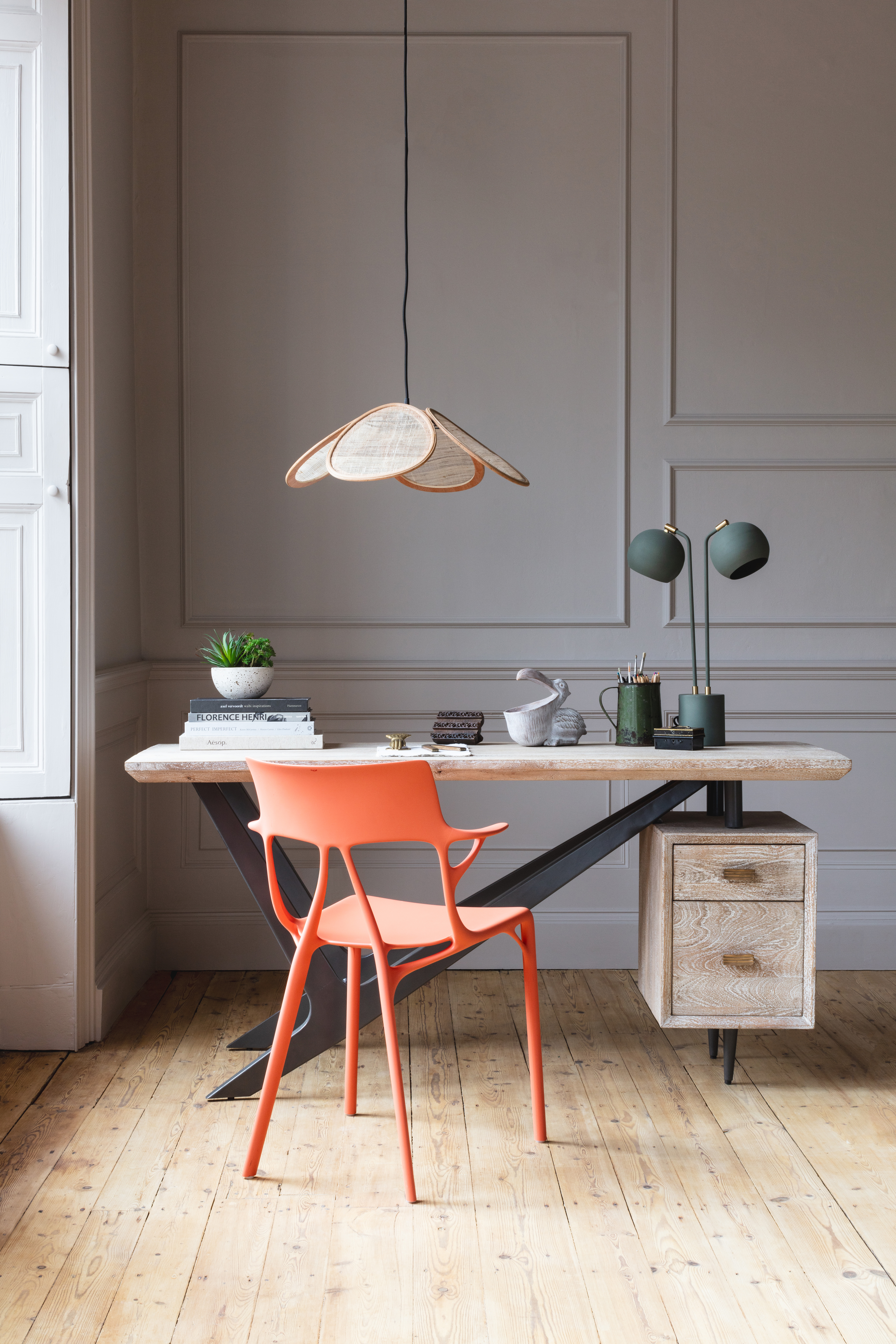 A little bit boho, a little bit glam, Graham and Green is full of all sorts of unusual and interesting home furnishings from artisans around the world.
Two London shops, four catalogues and an online store offer delightfully cheerful artefacts and contemporary furniture, and it's a go-to for unusual mirrors, lights and lamps.
This antiquated gold bamboo iron mirror (£235) is perfect for art deco spaces, while this Hetty hare sculptured table lamp (£135) is one of G&G's best sellers. Pictured above: compass desk (£895) and Easton double lamps (£145).
La Redoute
Brilliant for: chic storage and shelves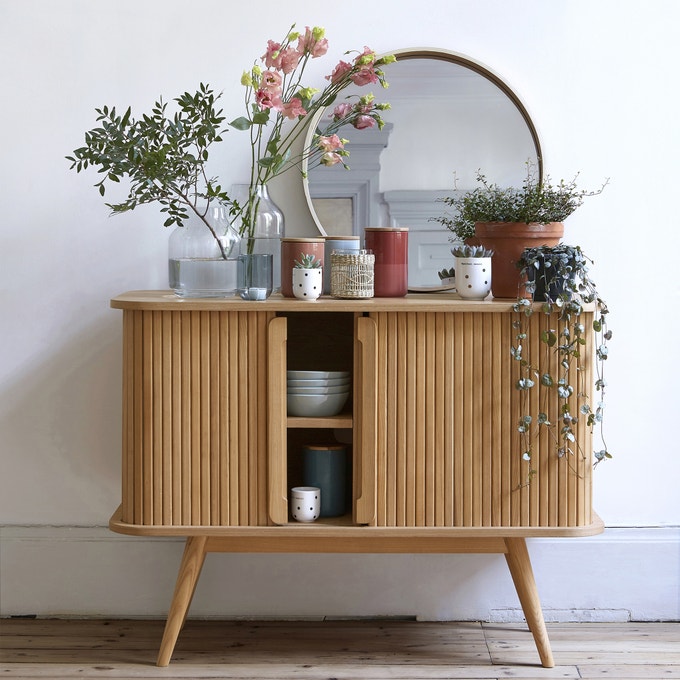 For effortlessly modern French style, the team at La Redoute are real experts when it comes to producing handsome, practical, contemporary furniture at jolly good prices.
You'll find cool furniture and accessories for every room here: the storage solutions are particularly nifty and include this Wapong sideboard with sliding doors (pictured above, £637.50).
The Lindley hallway bench (£350) is rather wonderful too, and rugs and bedlinen are also great value. For inspiration, spend some time on the 'Influencer edits' section of the site, and be sure to look out for La Redoute's regular sales and special discount events for some absolute bargains.
Pooky Lighting
Brilliant for: lights galore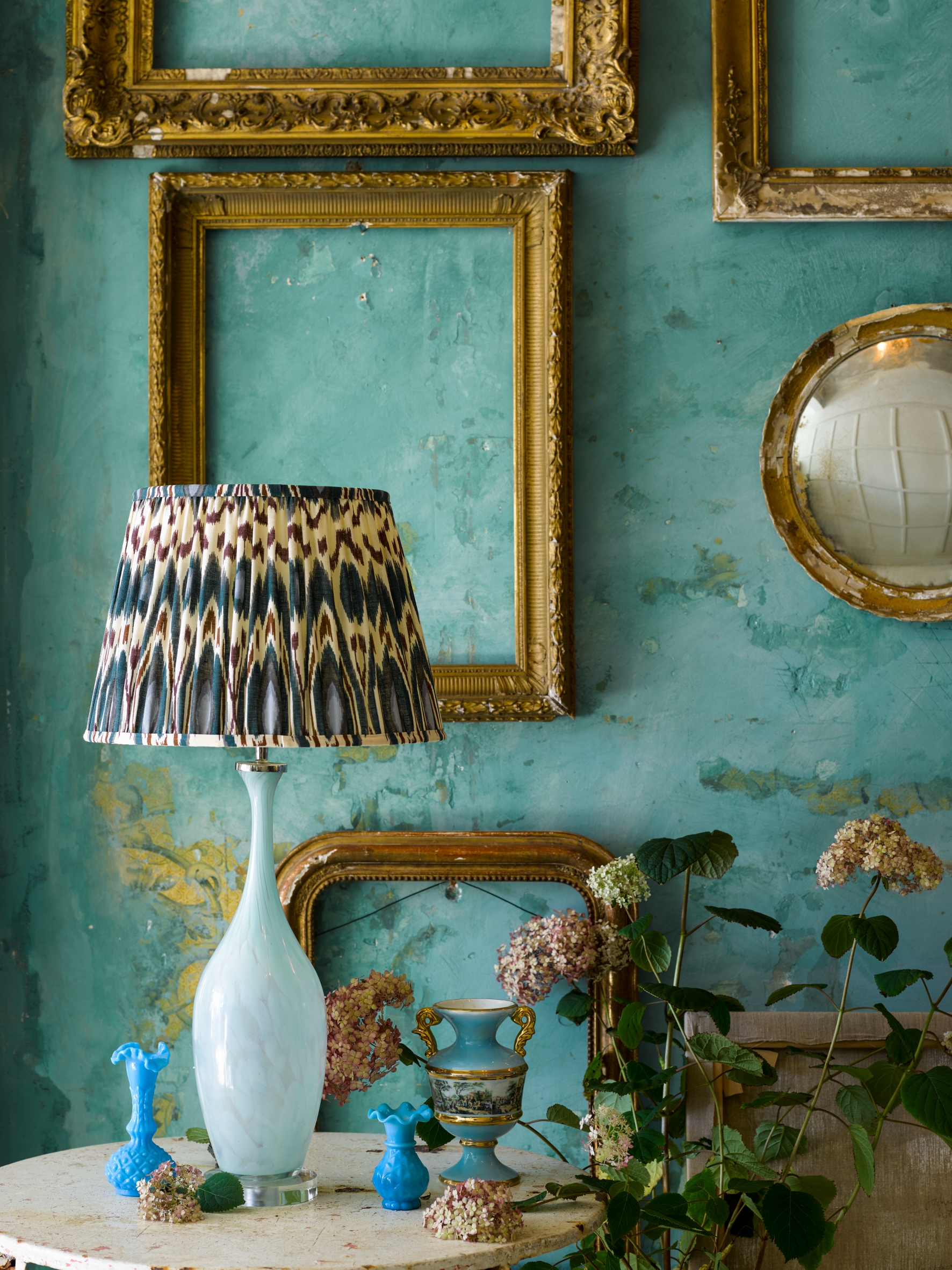 With a dazzling array of atmospheric lighting, Pooky offers a kaleidoscope of colourful patterned and stonewashed lampshades with a vast range of lights and stands, from moulded resin table lamps and pendants to brass wall lights and lanterns.
Catering for all tastes and styles, Pooky is very clever at making lights that look as though they cost a fortune, but don't.
This cool glass Starsky chandelier (£455) is perfect for instilling some retro glamour, while the Wexford table lamp (£245) will lend a touch of Georgian panache to your home. Pictured: Glass Padang table lamp (£192). Shades start at £27.
Weaver Green
Brilliant for: rugs with a twist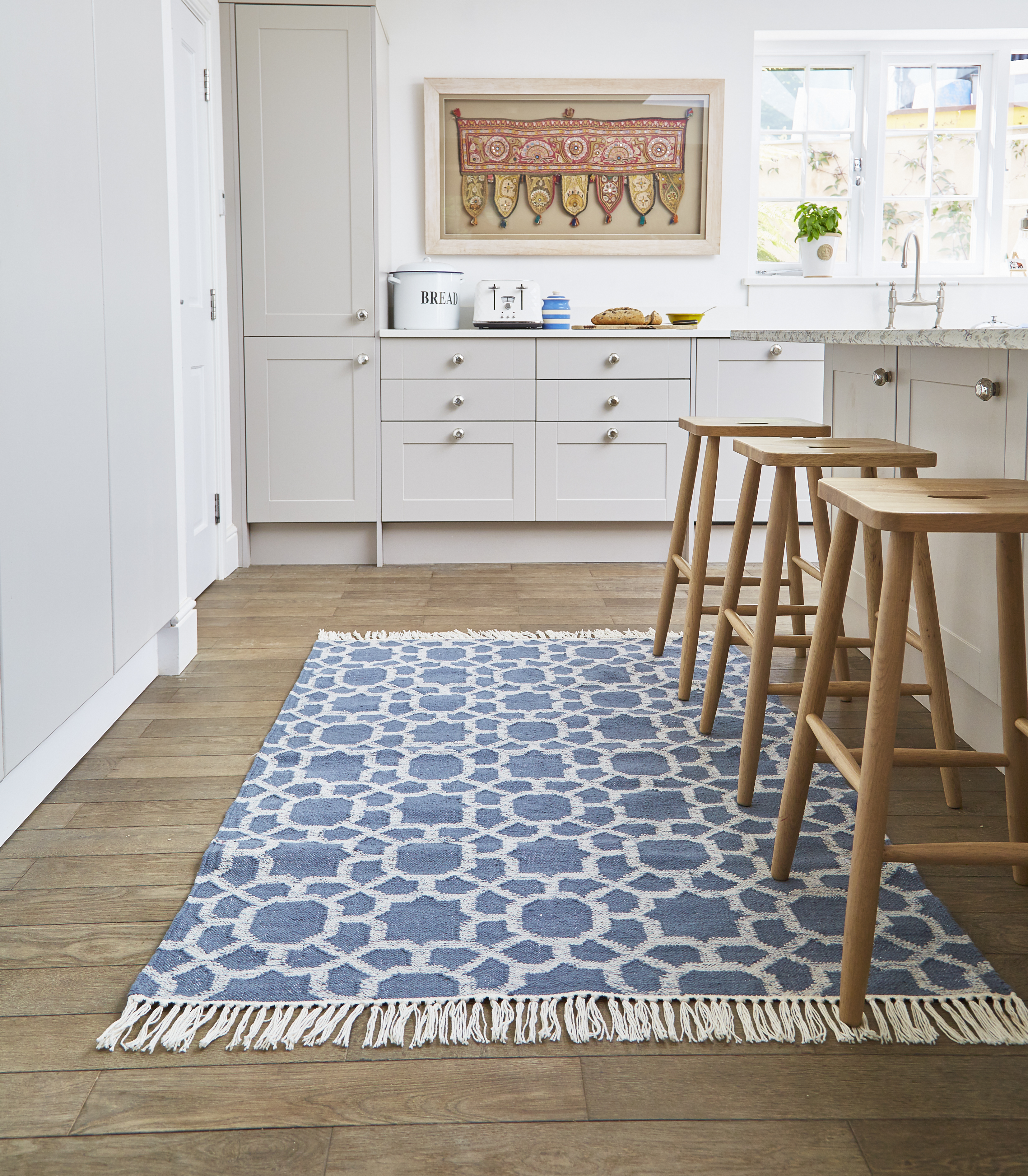 Weaver Green don't just make any old rugs; these are made from 100% recycled plastic bottles - yes, really - but they look and feel exactly like wool, with the added benefit of being stain and water resistant, machine washable, durable, and suitable for indoor and outdoor use.
The innovative Devon-based team at Weaver Green offers footstools and cushions as well as rugs - all without any compromise in style or comfort. Textiles are hand loomed yet affordable - the Kasbah Ink rug, pictured above, starts at £138.
Weaver Green is doing the planet a huge favour - by the end of 2019 it recycled its 100 millionth plastic bottle, almost half of them retrieved from streams, rivers and shorelines.
Loaf
Brilliant for: squashy sofas and beds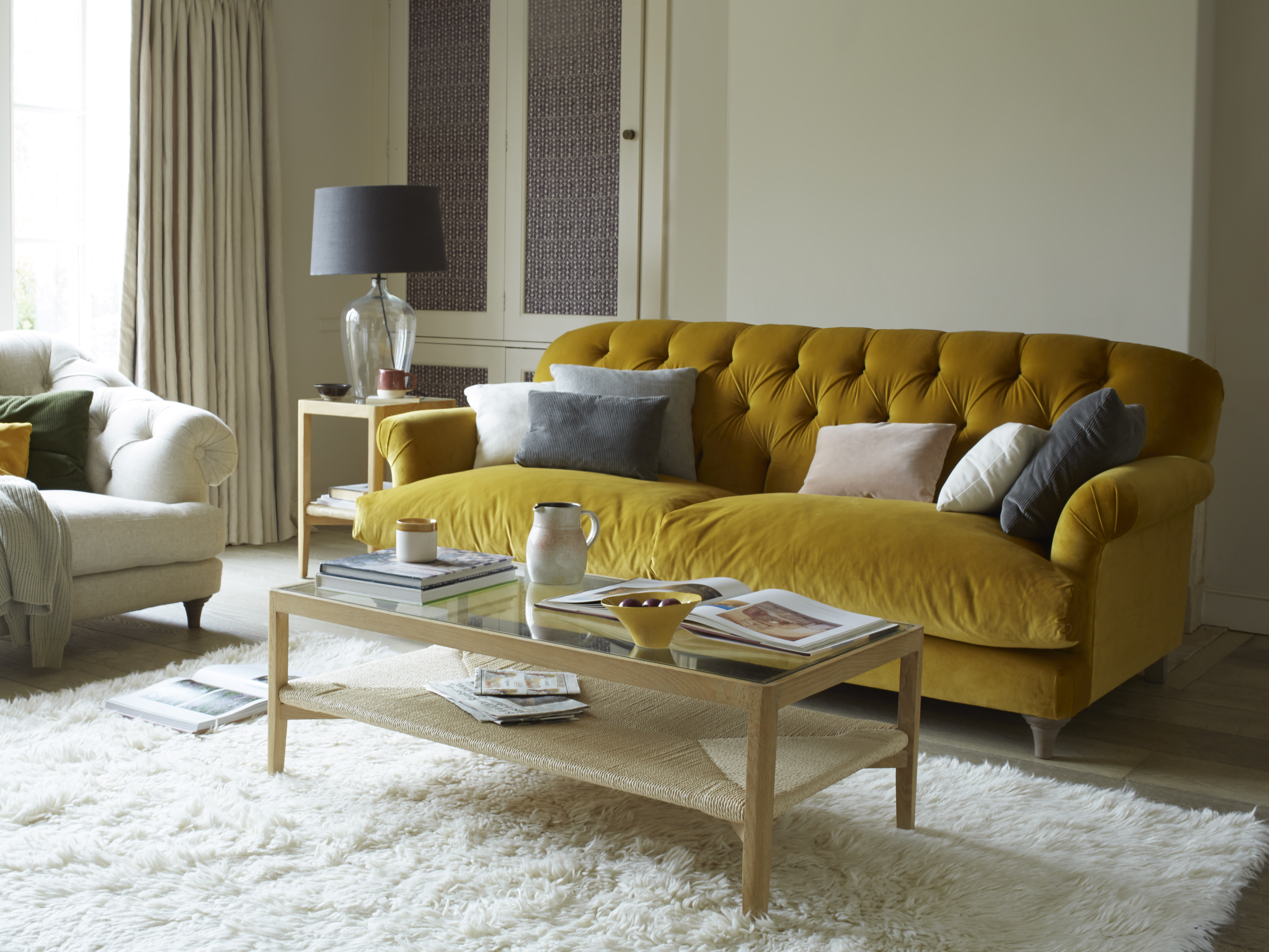 Bigger than a boutique, but one of the best for style, Loaf is all about laid-back chic. It's the perfect place to find plush upholstered beds and oversized plump and comfy sofas you just want to sink into.
There are Loaf 'shacks' dotted around the country where you can try out their wares, and there are lots of fabrics, colours and styles to help you customise your furniture.
The brand believes in 'old fashioned craftsmanship' and everything is handmade in the UK. As well as sofas and beds, there are also some delectable tables, chairs, and homely accessories, including craft-driven ceramics to hanker after.
The bag-a-bargain section is well worth keeping an eye on for serious discounts. Pictured above: Truffle sofa in Bumblebee velvet (£1,545).
Rust Collections
Brilliant for: handcrafted dining tables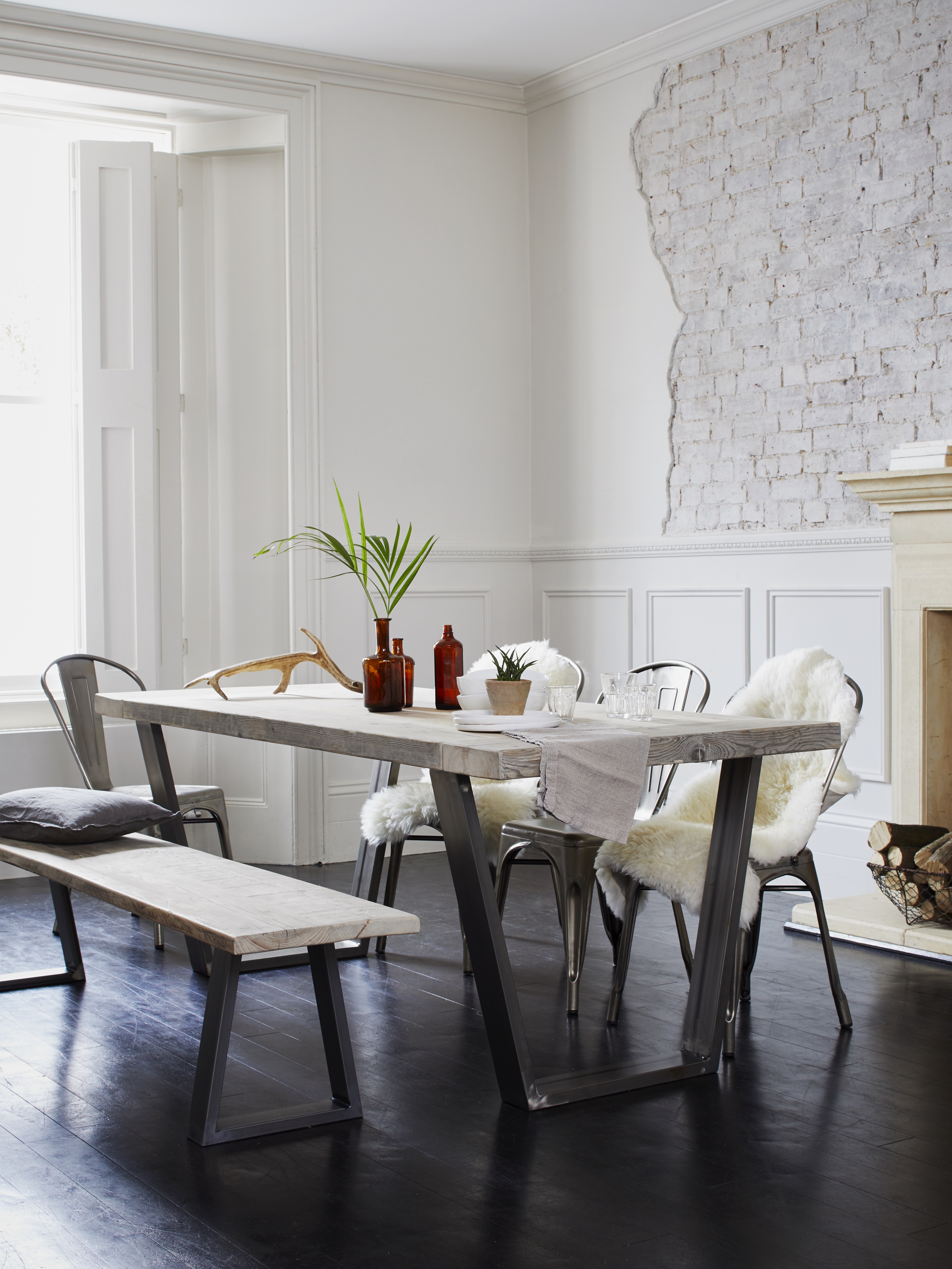 Rust Collections offers carefully carved bespoke statement furniture at very reasonable prices. Reclaimed dining tables are lovingly handcrafted from wood salvaged from old buildings across the UK, and each characterful piece of furniture shows grain and marks from its previous life.
Working on a made-to-order basis from a workshop in Buckinghamshire, you can choose from a selection of designs, including the Woburn (pictured above, £1,690), or chat to the friendly team about your requirements - they'll work with you to create your own statement piece. Handcrafted benches start at £290.
Cox & Cox
Brilliant for: chairs, desks and drawers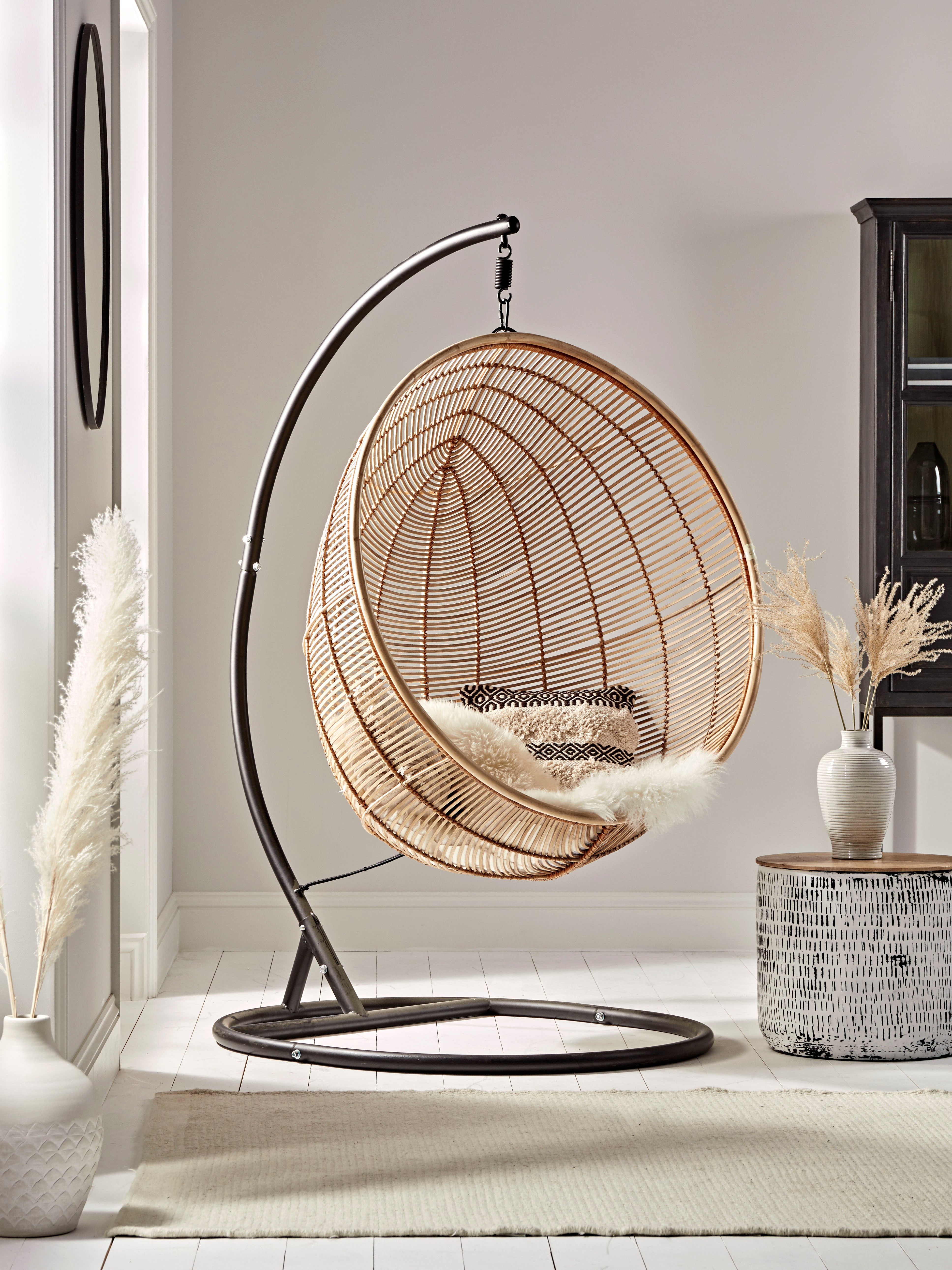 For luxurious, hand-picked furniture with natural style and a focus on timeless taste, Somerset-based Cox & Cox has irresistibly distinctive and decorative delights to marvel at, including this rattan hanging chair (pictured above, £725), new for this season.
Other great finds include this console table (£295) and this herringbone oak parquet chest of drawers, (£695). The company was founded in 2001 after Fiona Cox, a stylist and presenter on the BBC's home makeover series Home Front, became inundated with home decor inquiries.
Beaumonde
Best for: clever shelving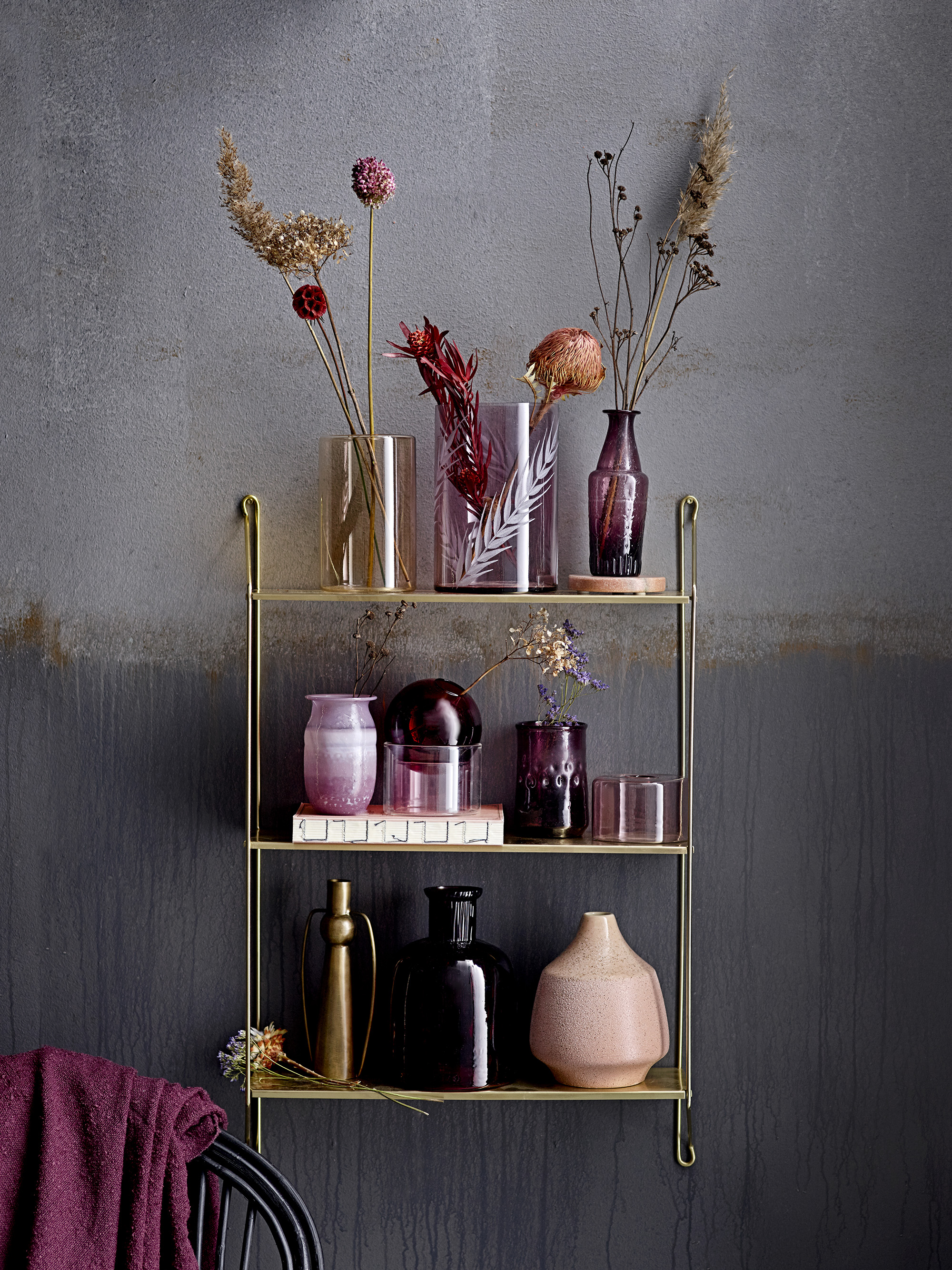 Beamonde is a rather chic online emporium which offers a seductive range of Scandi, Italian and British style furniture. You'll find everything from sofas to dressing tables, shelves to dining tables, all from must-have global designers including Bloomingville, Libra, Seletti and Astley.
Born in 2003 from a design practice in Poole in Dorset, the curated collection specialises in industrial, glamourous, minimalist and eclectic styles, with lots of calming neutrals and earthy tones. Pictured above: Layla brass shelves (£145).
You may also be interested in...
8 kitchen trends for spring 2021
8 clever ways to embrace broken plan living

The information and data in this article was correct at the time of publishing and every attempt is made to ensure its accuracy. However, it may now be out of date or superseded. Zoopla Ltd and its group companies make no representation or warranty of any kind regarding the content of this article and accept no responsibility or liability for any decisions made by the reader based on the information and/or data shown here.