Want to live in the same building as a historical personality once did? Here are six homes, currently for sale on Zoopla, which feature an iconic blue plaque.
Commemorating the homes and workplaces of esteemed historical figures – London's famous blue plaques are easy enough to spot.
Now run by English Heritage, the capital's plaques date back to 1866 – but with subsequent schemes run by local councils and organisations, plaques can be seen right across the UK.
As well as their cultural clout, blue plaques can increase the value of a property – even neighbouring ones – and offer protection against potential redevelopment.
And if you're already living in a property you discover has historical significance you can even apply for your own.
Here's a taster of blue plaque properties for sale on Zoopla, ranging in price from under £300,000 all the way up to an eye-popping £14m.
1. Kensington, London
Seven-bedroom detached house for £14m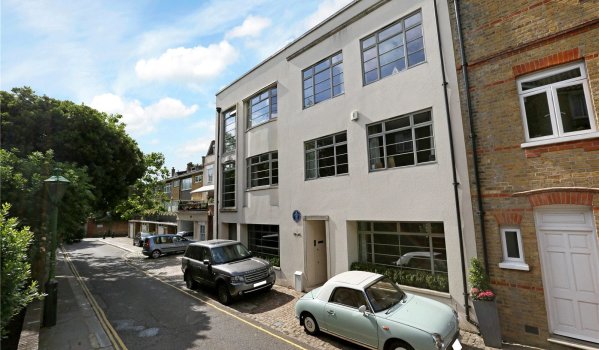 This spectacular home, in West London's salubrious Kensington, is the former residence of soul legend, Dusty Springfield – and just like the singer herself, the Art Deco property is every inch of celebrity cool. It features seven bedrooms that span five floors and an impressive swimming pool, gym, sauna and Jacuzzi. Springfield would have turned 80 this year – and what could be a better tribute than throwing a party in this fabulous house?
Available via Heracles Properties
2. Swindon, Wiltshire
Four-bedroom terraced house for £299,950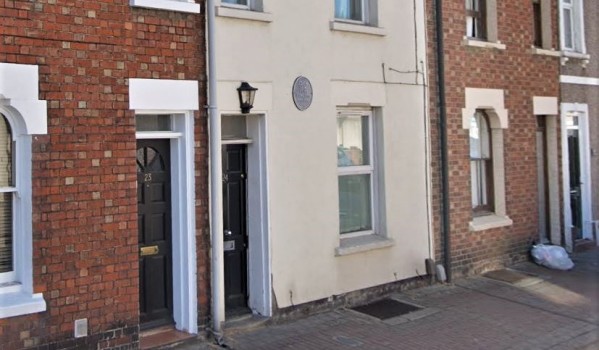 This elegant Victorian property may look quaint, but it was the birthplace of radical suffragette, Edith New – who was the first to employ vandalism as a tactic by chaining herself to 10 Downing Street and later smashing its windows. Situated within walking distance from Swindon Old Town, this affordable property offers easy access to both local amenities – and the spirit of revolution.
Available via Ashcox and Stone
3. Mayfair, West London
Four-bedroom penthouse apartment for £6m
This four-bedroom penthouse was the former home of celebrated comic genius, P.G Wodehouse. Living up to its location in well-to-do Mayfair, the property is part of a stunning Grade II-listed building and lavishly decorated throughout. The £6m price tag might even suggest it even comes with its own 'Jeeves' – the valet made famous through the author's series of short stories.
Available via Elegant Homes London
4. Launceston, Cornwall
Six-bedroom semi-detached house for £425,000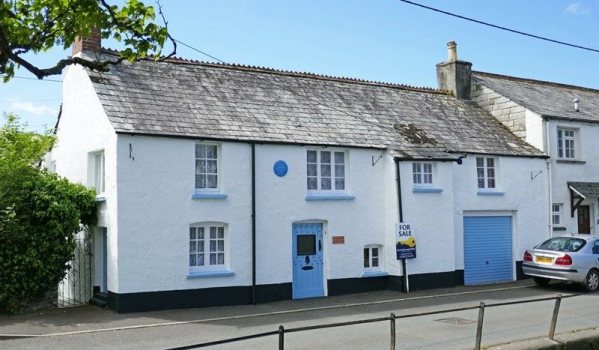 This Grade II-listed house was the birthplace of prominent poet, Charles Causley. Both the exterior and interior exude traditional English charm – including beamed ceilings, rustic walls and an original fireplace.
But the crowning glory of the property has to be the vistas over the River Kensey to the edge of Launceston – the Cornish town that was Causley's lifelong home.
Available via Bond Oxborough Phillips
5. St John's Wood, North London
Five-bedroom detached house for £6m
One for classical music enthusiasts, this home once belonged to Sir Thomas Beecham, founder of London Philharmonic and Royal Philharmonic orchestras.
Even without its celebrity heritage, the property presents a rare opportunity for buyers with the right budget. Based in London's affluent St John's Wood, the property covers 4,154 square foot of floor space and comes with a 52-foot garden. It's well-loved too having been owned by the same family for the last 60 years.
Available via Chestertons
6. Brighton, Sussex
Three-bedroom maisonette for £1.5m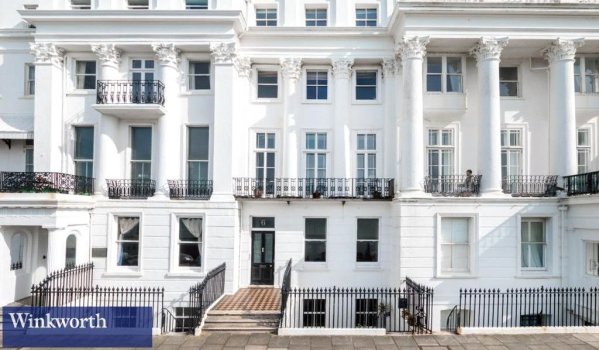 This stunning three-bedroom maisonette sits within a majestic Grade I-listed building designed by Regency architects Amon Wilds and Charles Busby.
Overlooking the Brighton coastline, the building is the hub of many an historical tale. It was once owned by actor and producer, Robert Flemyng and frequented by guests including Sir Laurence Olivier and T.S Eliot. But it's for former resident and music hall artist, Douglas Byng that a blue plaque has recently been approved.
Available via Winkworth
You might also be interested in...
Would you like to live in a historic home? Let us know by posting a comment below...