If you want to avoid stepping out into the British winter and lengthy queues to order a pint, then why not become your own bartender at one of these homes?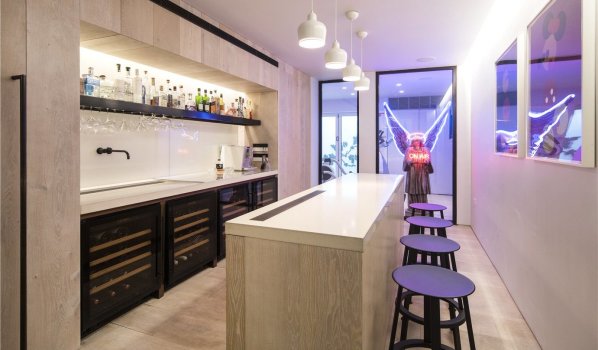 It wouldn't be hard to convince your mates to come for a drink at this stylish bar which sits on the lower ground floor of this red brick Victorian home. Four wine fridges should ensure you never run low on vino, but there's no guarantee that the neon guardian angel will be able to protect you from a hangover.
Available via Aston Chase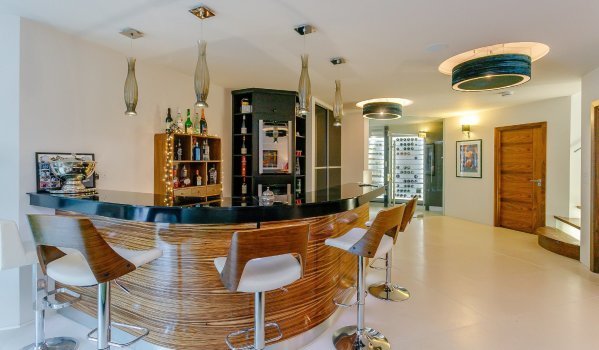 You could hold a fancy wine tasting party at the bar of this spectacular contemporary home, stocked up by the glaze wine cellar on offer. The multi-purpose room is also perfect for film screenings, as there's a cleverly designed concealed projector and drop-down screen.
Available via FHP Living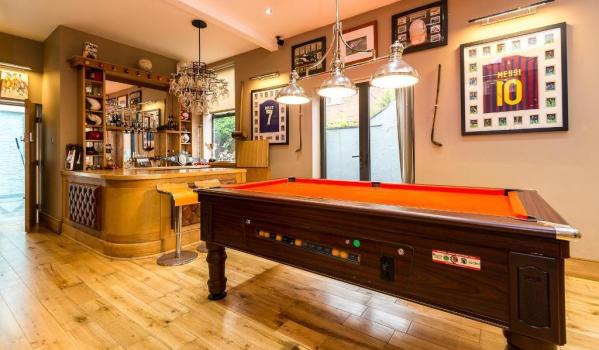 At a slightly more affordable price point, this church conversion is now more suited for a knees-up than kneeling for prayer. Its bar and games room has been given a sports theme, with football and boxing memorabilia lining the walls. There's also a door that leads to the indoor swimming pool.
Available via Leftmove Estate Agents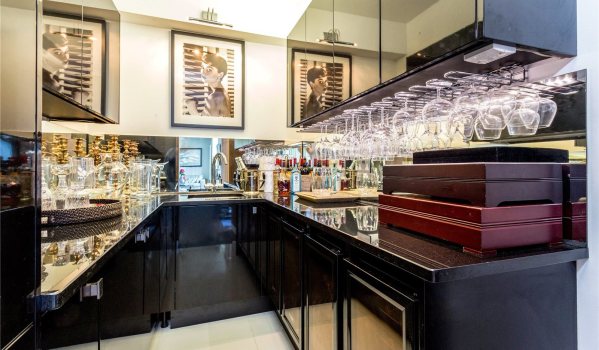 This luxurious home doesn't come with any old drinks bar, it boasts its own cognac room. It's been kitted out with a wet bar, gloss cabinets and glass storage. And once you've poured your guests their drinks you can all relax by the gorgeous glass fireplace in the 32ft l-shaped living room.
Available via Hamptons International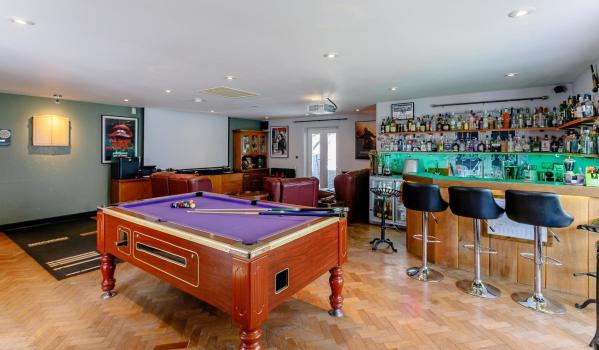 There's plenty going on in this bar and games room as along with the impressively stocked bar, there's a pool table, dartboard, home cinema and a glazed extension containing a hot tub. The current owners say it's a great entertaining house and have hosted everything from fancy dress new year's parties to engagement parties and summer barbecues.
Available via Fine & Country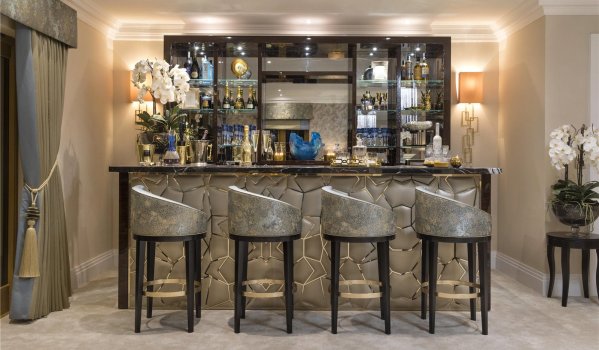 The most expensive property to make this list doesn't disappoint. This plush bar sits in one of the five reception rooms and wouldn't look out of place in a high-end hotel. It also comes with a climate-controlled wine room (and tasting station) so you can show off your collection to guests.
Available via Bovingdons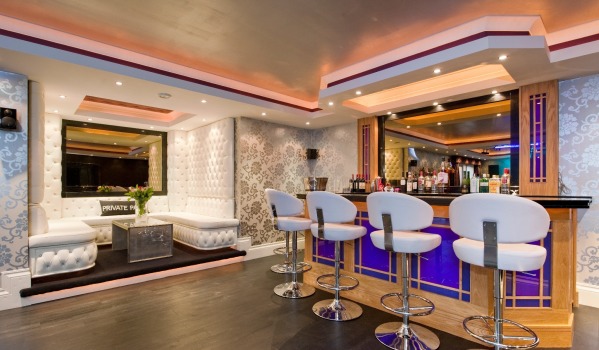 Why have your own bar, when you could have your own private nightclub? Hidden in the basement of this mansion is an entertainment suite that comes complete with a bar, private booth and dance floor. There's even a mini stage and a glittering disco ball – perfect for karaoke.
Available via Nigel Briggs and Co Ltd
You might also be interested in...