This week we meet a woman who has rented a house in Pontcanna, Cardiff since selling her flat to fund her new business.
Nursery owner Misty Ardouin, 31, has been renting a house in Pontcanna in Cardiff since selling her home in 2019 to invest in her new nursery school Nestlings Eco Nursery.
She lives there with her miniature Dachshund, Otis, and her flatmate, Gwen.
How would you describe your home?
I live in a three-bedroom house in Pontcanna, a lovely leafy suburb of Cardiff. It's five minutes from local parks and takes about 20 minutes to walk (10 to drive) into the city centre, where my nursery is.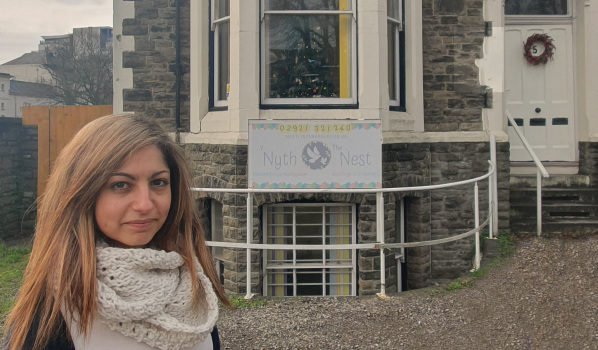 What attracted you to this house?
The house is a terraced Victorian, three-storey, three-bedroom home with an enclosed garden and beautiful bay windows that let in lots of light.
It's more spacious inside than you'd assume from looking at the front of the house and I really love the open-plan feel of the downstairs.
There's an extension to the house which has added a double ensuite room at the top of the house and a conservatory in the kitchen. This makes the kitchen big and bright and generally a lovely place to be.
Another of the big perks to the house is the large bathroom. It has a roll-top bath and a double shower, perfect for relaxing after a long day.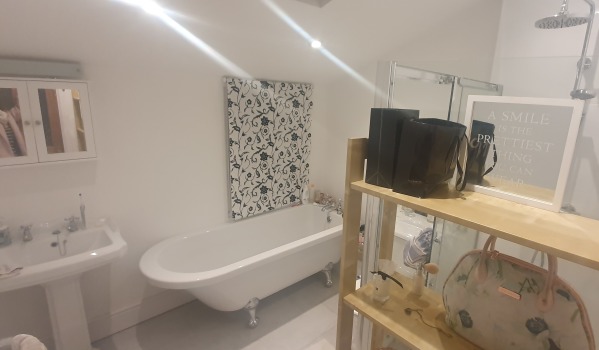 How much do you pay in rent a month?
I pay £1,200 per calendar month. I originally moved in by myself as I needed to move so quickly, but then my friend's sister Gwen was looking for a place and I was happy to have a housemate to help with rent.
What do you like about where you live?
I first moved to Pontcanna in 2010 after living in Cardiff Bay for six months, and I immediately loved it.
I was brought up in small village in Carmarthenshire where everybody knows everybody and, even though I had moved away five years before, Pontcanna's caring and friendly community reminds me of my childhood home.
There are a lot of independent businesses here; cafes, delis, pubs, and shops. It's a little town within a big city.
But when it came to buying my own home I settled for a flat in neighbouring Canton. And, despite being just two streets away, I did miss Pontcanna.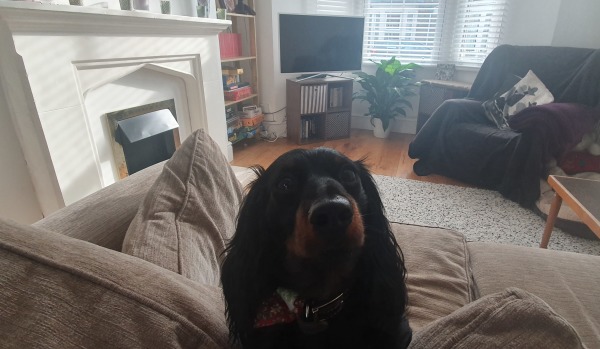 How many places did you view before getting this house?
After many years of planning, last year I made the leap into starting my own nursery school and I needed to sell my flat to invest in the business.
To make matters more exciting, the sale of my flat went through much more quickly than had originally been anticipated - so I had to try and find a place and move into it within two weeks.
I knew exactly where I wanted to rent - back in Pontcanna - but now I had my dog Otis.
As the turnaround time for moving was so quick, there were only two other pet-friendly places on the rental market before I saw this one.
One was a small flat which I couldn't imagine fitting any of my furniture into. The other was a two-bedroom house in Roath, which is a very studenty area.
I saw this place and even though it was a bit more than I'd wanted to pay, I couldn't imagine being anywhere else.
How did you beat the competition?
I put in my application as soon as I left the viewing. I was up against two couples, and neither had pets.
Apparently, the landlord preferred my application and as Otis is a small dog and the property was unfurnished, he wasn't worried. I think the fact that I had to move instantly may have been the clincher.
I moved here in October 2019.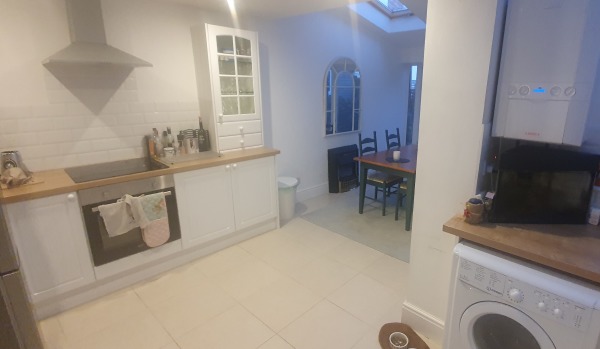 How have you made your rented place feel like home?
As it was unfurnished, my own furniture has really made an impact. I think accessories and decorations you love, like pictures, plants, art, rugs, lamps, candles and personal ornaments, really turn rented accommodation into a home.
I also find lighting important. The house has a lot of natural light, but in the evenings, I light candles and turn on small lamps to create a warm cosy feel.
Do you have a distinctive home style?
I'd say that my style is quite eclectic. I decorate based on the idea that it doesn't need to match, just not totally clash.
I've been handed down furniture which you might describe as old fashioned, so I've learned to partner them with more modern bits and meld the old with the new.
What's the first thing you got for this home?
As this house is much bigger than my flat, I immediately went and bought Otis another bed, so he could have two places to sit, rather than me having to constantly move the bed around.
Making sure that the dog was settled was my priority; if he was happy then I'd relax properly here.
Luckily, he loves it, and enjoys the space. He ran around like a lunatic when he first arrived.
Do you plan to stay put or will you be moving?
I hope to stay here until my business is established and I'm earning enough and ready to buy again. That's likely to be a couple of years.
What's your home worth to you?
I feel like it's my happy place now. As it was a bit of a miracle to even get it on such short notice, it really means so much. Even though I don't own it, it genuinely feels like it's home.
Loved by families, young professionals and weekend hipsters, Pontcanna was named one of the 30 coolest places to live by The Sunday Times.
The suburb is close to Sophia Gardens and the BBC studios and boasts tree-lined avenues and family-run businesses, gastro-pubs, restaurants and bakeries.
Cardiff is a thriving, attractive city with the beautiful coastline and stunning Brecon Beacons an extra draw for outdoor lovers.
According to our quarterly Rental Market Report average monthly rents in Cardiff are £785 and have risen annually by 2.9%. As one of the most prestigious and affluent Cardiff neighbourhoods, Pontcanna rental properties tend to be more expensive.
If you'd like to be featured in My Rental, our series about people and their rented homes, please email editor@zoopla.co.uk.