Fancy a new look for your home without taking on a major project? If the answer's 'yes', then try these painting tricks.
With the weather turning colder and the nights drawing in, embarking on a major painting project may not sound particularly appealing. But if you want to find a way to reinvigorate your home this autumn, these handy painting tricks from independent builders' merchant D.W. Nye should help.
Create a feature wall
Make a focal point for your room with a feature wall. Not only is it a way to save time and money on painting, but it can make a big impact on a room. Try rich terracotta in the living room or deep blue in the dining room to add depth. Pick a bold colour for a bedroom wall, such as vibrant hues of blue or green.
Stripes are bang-on trend at the moment, with horizontal stripes working as a great hack to make a room appear bigger.
And if you want to create a brighter space, go for a shimmering metallic colour that will reflect light.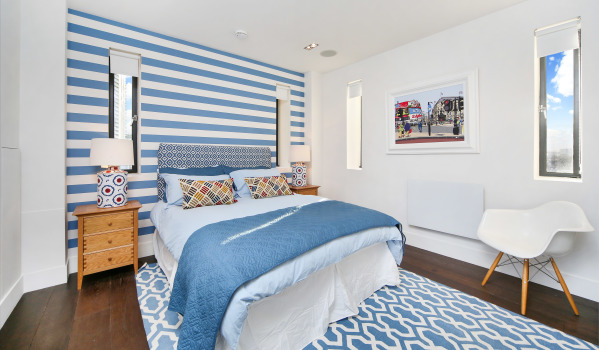 Add pops of colour
Adding a splash of colour to woodwork, such as skirting and door frames, or even painting a radiator, is a sure-fire way to quickly add flair to a room. Use bold primary colours for maximum impact or try pastels for a more subtle and classical approach.
Introduce texture
Paint effects, such as sponging and stippling (creating a pattern by using small dots), are coming back into fashion. The ombre effect of blending one colour into another is easily achieved. Simply apply a base coat of colour to your chosen surface, then use a sponge to dab on another colour, allowing the base colour to show through. A stippling effect can be created in a similar way to sponging, but instead use a special stippling brush and tap the paint on to the surface.
Paint the floor
Want new flooring on a tight budget? Consider painting it. It's a trend that's grown significantly in recent years, as you can choose from a wide colour palette and a variety of finishes. You'd also be surprised at the type of flooring that can be painted – concrete floors, natural woods and even vinyl can all be refreshed with a lick of paint. Be sure to choose a paint specifically designed for the surface you want to cover to get the best results.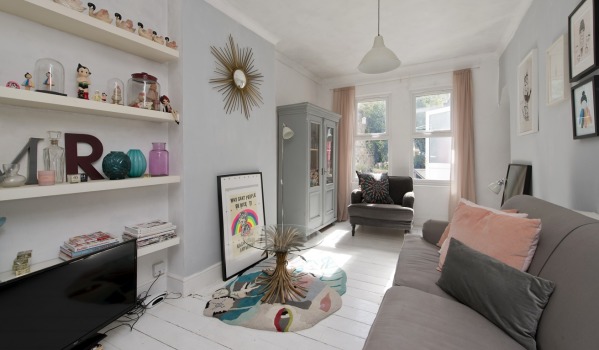 Upcycle old furniture
Good for the environment and good for your wallet, spruce up old tables, chairs or cabinets with a fresh paint job. Most furniture will need sanding down first, so make sure you've got any gloss off and you have a smooth surface to work with. For the best finish, use an oil-based primer, then apply at least three coats of paint.
You might also be interested in...
What are your painting tips? Tell us by posting a comment below...