Your partner may not have the key to your heart, but how about the key to your jointly-owned house? Couples are increasingly choosing a home over happiness, says L&C Mortgages.
What's the latest?
When it's clear a relationship is turning sour, you may feel like showing your partner the door. But would you consider staying with them just to get on the property ladder?
According to research commissioned by London & Country Mortgages, many of you would.
A snapshot survey conducted on behalf of the mortgage broker revealed that more than one-in-10 (11%) of non-homeowners said they would be prepared to stay in an unhappy partnership if it meant they could afford to buy their first property.
And 1.8m adults (3%) have already admitted to doing this, a figure that's predicted to rise to 7% among those who are planning to buy in the next five years.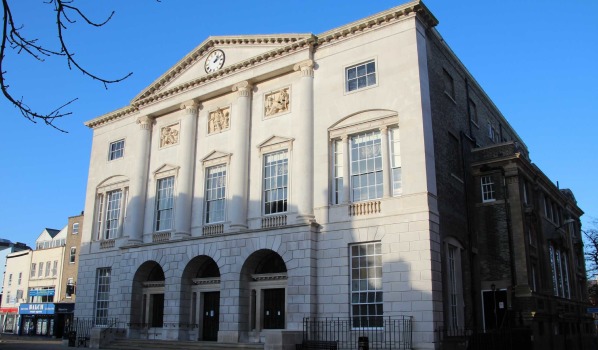 Above: Ideal pad for a single? A one-bedroom flat in a former office block in Chelmsford, Essex, on the market for £235,000
Why is this happening?
Average UK property values have rocketed by more than 25% in the last five years alone. For first-time buyers, this means not only having to raise a bigger initial deposit, but having a large enough salary to qualify for the remaining cost as a mortgage.
With banks and building socities lending a typical maximum of 4.5 times' a single salary, this is tricky to do on your own.
However, with two buyers, your deposit-saving power doubles and you could borrow up to 4.5 times' joint salaries.
The mounting troubles faced by first-time buyers were laid bare in the Government's most recent English Housing Survey.
It showed that first-time buyers in England had to stump up an average deposit of nearly £50,000 – while Londoners required twice that amount.
It also found that the number of first-time buyer households in England has plummeted from 922,000 two decades ago to 654,000 in 2015-16.
Finally, three-quarters (74%) of first-time buyers in 2015-16 were in 'couple households' – up from 66% 10 years ago.
David Hollingworth, spokesperson at L&C Mortgages, said: "We place a great deal of importance on owning our own home and, of course, buying property is one of the biggest financial moves you can make.
"With such large sums needed for deposits and combined salaries often the only option to achieve the required mortgage, the temptation to stay with a partner is understandable."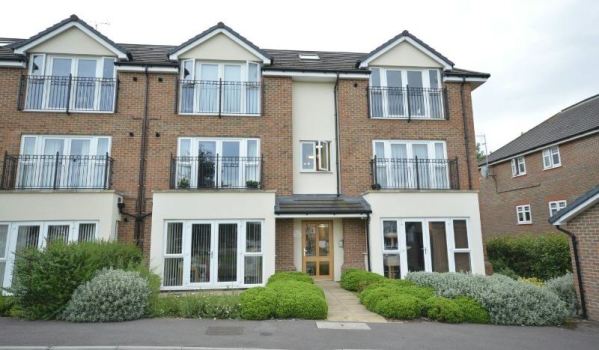 Above: This £360,000 ground floor flat in Epsom, Surrey has two bedrooms and two bathrooms (which could always come in handy...)
Who does it affect?
L&C's research revealed that two-thirds (63%) of those planning to buy a home felt under pressure to get on the property ladder. And, for more than a third of these (36%), this pressure was a result of their partner's wishes.
Almost one in five (17%) said they felt an obligation take on a property with their partner but, in truth, would rather not purchase a house at all.
Would you stay in a relationship just to get on the housing ladder?

— Zoopla (@Zoopla) August 1, 2017
Sounds interesting. Tell me more.
The survey findings raise questions about the practicality of buying a home jointly with someone you've fallen out of love with.
David Hollingworth said that, while taking professional advice might help budding homeowners decide whether they were doing the right thing financially, they should not ignore their emotional wellbeing when making such a big commitment.
He said: "Our research highlights the pressure we put on ourselves to make the huge financial decision of buying a home and, more worryingly, the pressure we can feel from our partners."
"People should think clearly when it comes to such a large financial leap, especially if they are planning on staying in a relationship just to be able to afford a mortgage or deposit. They may face issues down the line."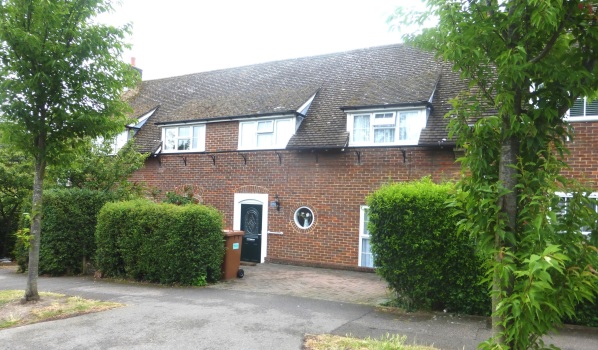 Above: This three-bedroom property Welwyn Garden City, Hertfordshire for £355,000 would require a minimum deposit of £17,750 and a single salary of more than £80,000
Top 3 takeaways
1.8 million (3%) of UK adults have stayed in a relationship purely to afford a first property
This is expected to rise to 7% of UK adults planning to buy in the next five years
11% of non-homeowners would consider staying in a relationship to get on the first rung
You might also be interested in...
Would you stick with an unhappy relationship just to double your property-buying power? Tell us by posting a comment below...