If you think you've the property nous to match Zoopla's own Phil Spencer, then put that knowledge to the test with our Property Price Game.
Whether it's getting on the property ladder, keeping an eagle-eye on our own house price, or having a nose at the neighbours', we're a nation obsessed by property.
But how well do your really know the market? Now you can test your knowledge by playing our just-for-fun Property Price Game.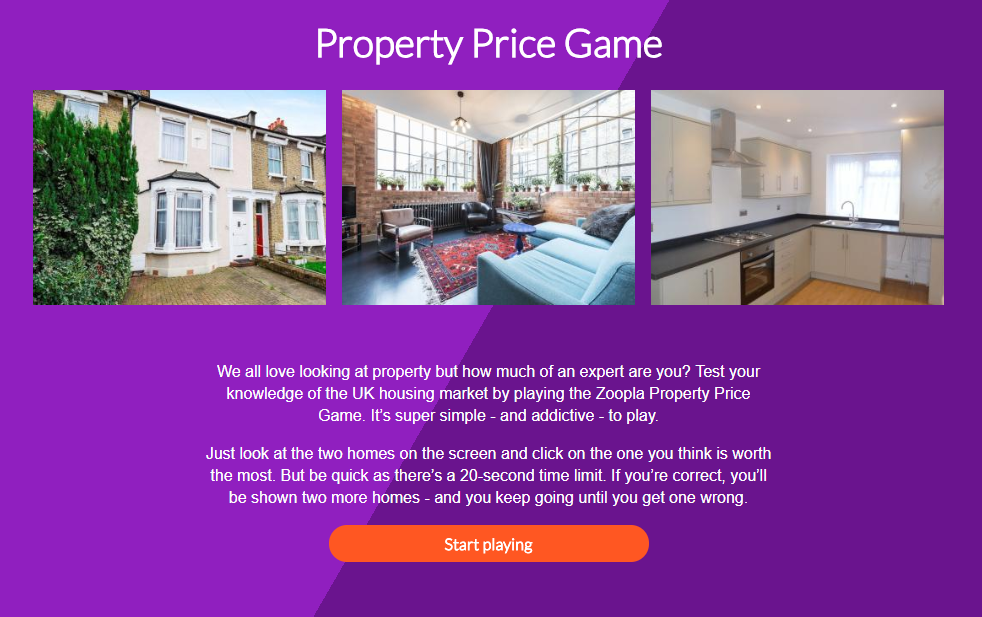 It's dead easy to play. Take a look at the two homes on your screen and click the one you think is worth the most based on the type of property and its location. You can't hang around, as there's a 20-second time limit.
If you pick the correct home you'll be shown two more homes - this will continue until you get one wrong. Once you've chosen a wrong answer, you'll be able to click through to see your score.
Read more: Looking to gain from rising house prices, but cannot afford a mortgage? Here's how to invest in property from as little as £100.
You might also be interested in...
Let us know what your highest score is by posting a comment below...