Location, decor, property size... what would you sacrifice to buy your first home?
Nearly two thirds of buyers compromised on the location of their first home in a bid to get on to the housing ladder.
According to the Post Office, which surveyed 1,000 people who bought their first property in the last two years, 92% had to make some sort of concession.
New buyers who conceded on the location of their first home ended up moving an average 29 minutes (or 5.2 miles) from where they originally intended - with one in four first-time buyers finally settling up to two hours away.
Thankfully, 84% of buyers who stepped on to the housing ladder in an area that wasn't first choice did not regret the decision.
They listed the amount of green space (29%), quieter location (27%) and increasing local house prices (23%) as top reasons for being happy with their new neighbourhood.
First-time buyers were less likely to concede on the property's décor (18%) and size (13%). And only one in 10 would take on a property that required structural work.
Why is this happening?
High rent was the main factor in driving people to step on to the housing ladder, with 43% of those surveyed citing the reason.
One in five buyers purchased their first home when they met their long-term partner, and 11% started saving for a deposit when they were a child.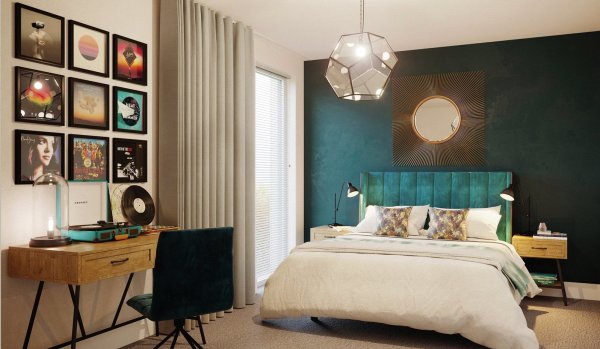 Above: Two-bedroom flat for sale in London's Harlesden
What's the background?
According to the Post Office, the top five first-time buyer property 'must-haves' were:
Size of property: 30%
Garden: 28%
Parking: 23%
Proximity to family and friends: 21%
Proximity to work: 20%
When it came to financing their home, 10% of first-time buyers took out a mortgage that didn't require a deposit.
More than half (56%) of buyers turned to friends or family for help, 27% raised the deposit on their own, and 21% saved with help from their partner.
Phil Spencer's first-time buyer advice:
Top 3 takeaways
Nearly two thirds of first-time buyers compromised on location when buying their home
First-time buyers who conceded on location ended up living an average 5.2 miles from where they originally planned
High rent was the main factor that led people to buy
You may also be interested in…
What, if anything, did you compromise on when buying your first home? Tell us by posting a comment below...