A quarter of millennial homeowners remortgage to secure a better deal. But this still leaves them with a mountain of debt compared to older generations, says new research.
What's the latest?
Millennials' mortgage repayments are double those of older generations as they struggle to get on the property ladder. Homeowners aged between 18 and 34 spend an average £908 on their mortgage each month, compared with just £430 paid by the over 50s, according to mortgage broker London & Country.
But despite their heavier mortgage burdens, millennials show signs of being more financially savvy than the generation above.
Research found that nine-in-10 younger borrowers opt for a repayment mortgage (meaning they are gradually reducing their debt rather than just paying the interest) compared with only two-thirds of older homeowners.
At the same time, 69% plump for a fixed rate deal, which provides certainty over their monthly repayments, and 25% have remortgaged at some point to get a cheaper rate.
Millennials are broadly defined as being born between the early 1980s and 2001, and reaching young adulthood in the early 21st century.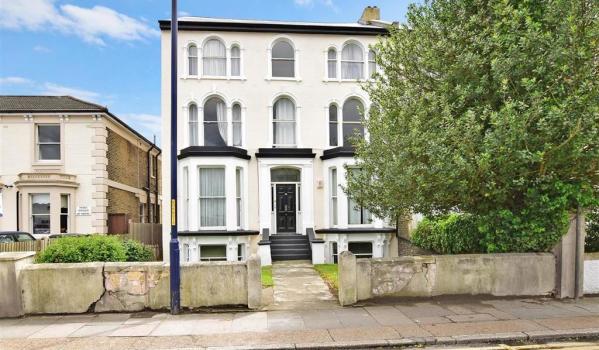 Located close to Gravesend town centre is this one-bedroom first floor flat, being sold on Zoopla for £145,000, and ideal for first-time buyers
Why is this happening?
It comes as little surprise that millennials face the highest monthly repayments, as this generation does not have a comfortable equity cushion built up over years of house price growth.
And, of course, less time on the property ladder also means less time paying down their mortgage.
But it's perhaps because they face a relatively higher financial burden compared with older generations that millennials are so keen to look for a good mortgage deal, said L&C.
Did you know...? Back in May Australian property tycoon Tim Gurner ruffled millennials' feathers when he told them that saving for a first home would be easier if they 'stopped spending on fancy breakfasts like smashed avocado toast'.
Who does it affect?
The struggles young people face to get on the property ladder are well documented. However, L&C's research also suggests that, once they have bought a home, millennials are in sound control of their finances.
David Hollingworth, at L&C said: "Our research shows that young people are, on the whole, taking the savvy steps needed to ensure they haven't bitten off more than they can chew in terms of covering their mortgage payments.
"Staying on top of your mortgage payments is key to avoiding financial difficulty, and it's imperative to make sure you don't borrow more than you can afford."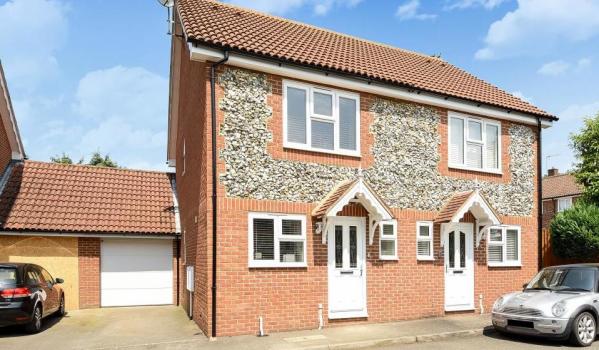 On the market for £380,000 is this two-bedroom semi-detached home in Hemel Hempstead, which the selling agent describes as being 'ideal for first-time buyers'
Sounds interesting. What's the background?
The research highlights a changing mortgage market over different generations.
For example, one-third of people aged over 55 have an interest-only mortgage, compared with just 8% of those in the 18 to 34 age group. However, this type of loan is also no longer widely available.
But more than a third (34%) of millennials have remortgaged in order to reduce their monthly payments, compared with only 19% of the over 55s.
One-third of millennials have also opted for an offset mortgage to save money, using their savings to reduce the amount of interest they pay, something only 11% of those aged over 55 have done.
Top 3 takeaways
Millennials' mortgage repayments are double those of older generations
This group spends an average £908 a month on their mortgage, compared with the £430 paid by the over 50s
Nine-out-of-10 millennials has a repayment mortgage
You might also be interested in...
Are you a millennial with your own home? What advice would you give to those looking to follow suit?