Away from the bright lights of the television studio, Graham Norton likes to unwind at his coastal retreat, in south-east England. Take a peek at his seaside pad.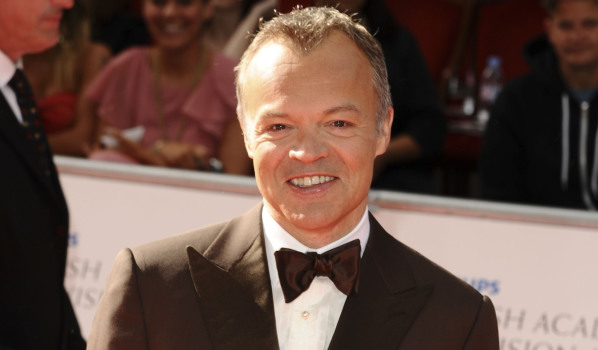 The toast of television hosts, Graham Norton, has his award-winning six-bedroom detached beach house in Cooden Beach, near Bexhill-on-Sea in East Sussex, on Zoopla.
The TV and radio star's three-storey holiday home offers direct access to the beach, which provides a secluded getaway for celebs like Graham, who has been spotted over the years enjoying a quiet stroll along the seaside.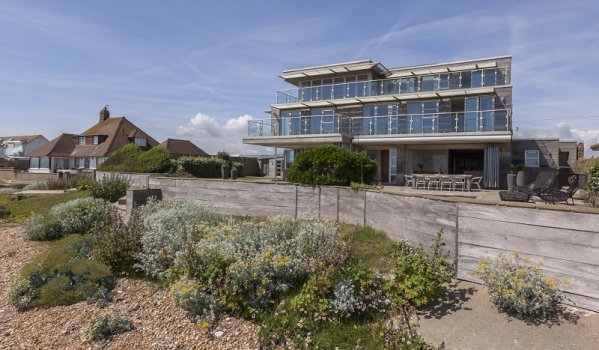 How much?
If you don't have the gift of the gab like the effervescent Graham, you'll need to find another way to pick up the tab for a whopping £2.3m. To be the centre of attention in this home, contact the selling agent, M&W Residential Sales and Letting.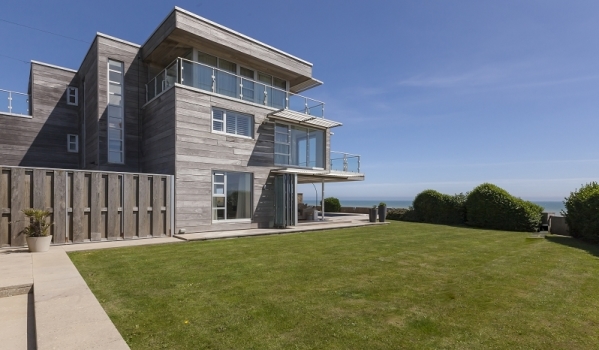 What's the home like?
If the public reaction to his holiday home – widely publicised as being on the market – is anything to go by, it definitely has the 'wow factor', with some wishful thinkers commenting, 'imagine living this close to the beach!'.
The house, which is set in large landscaped gardens, comes with a pool, studio and office which are all outdoors. There's also a choice of sizeable balconies to the front and rear which offer expansive and inspiring coastal views.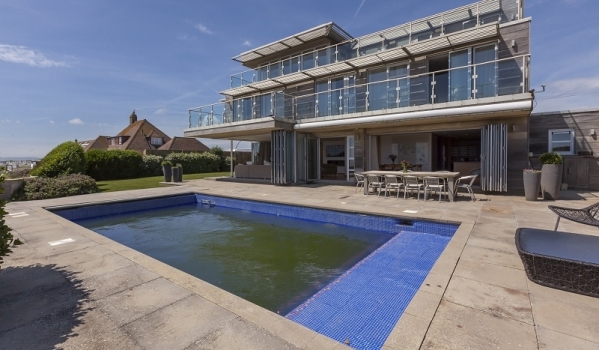 What also makes this contemporary home stand out is that it has been clad in African Iroko, a strong and very durable timber (pictured above).
Graham is, of course, famous for coaxing all sorts of eyebrow-raising information from his celebrity guests, while they are seated on his notorious red sofa during episodes of The Graham Norton Show. And there is actually a similar red couch in his holiday home: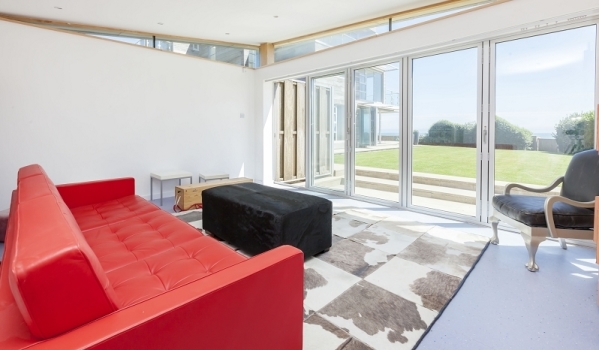 The kitchen, dining area, reception room and garage are located on the ground floor, while four bedrooms are on the first floor.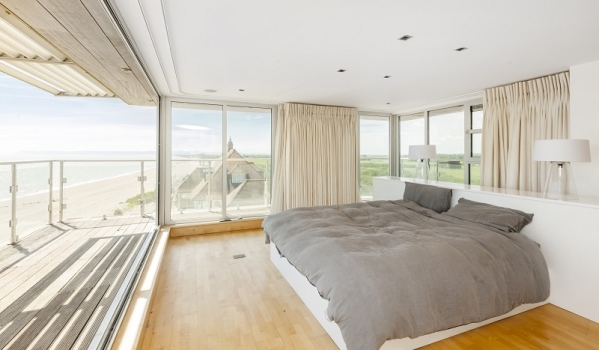 On the top floor you'll find the spacious master bedroom (above), which has its own dressing room and bathroom with sea views (below), one of three in the house.
Why did Graham Norton buy a beach house in East Sussex?
Four years ago, the star was quoted saying that he had 'truly fallen in love' with the area. He added: "Fishermen, holidaymakers, a melting pot of nationalities, all combine to make this a unique area... spend time there and you will discover an extraordinary amount of writers, artists, activists and craftspeople all happily sharing their talents."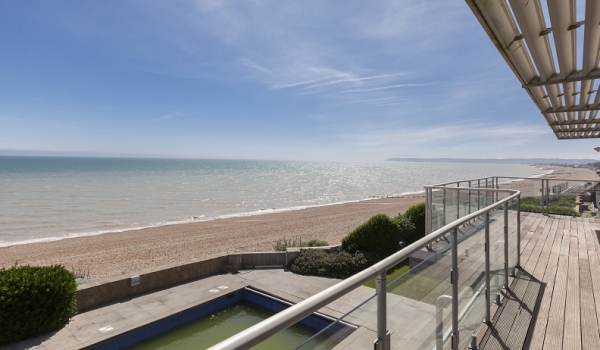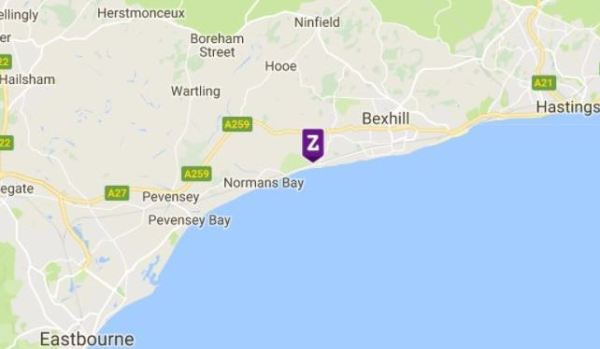 What is interesting about the area?
Windsurfers, jet skiers and kite surfers flock to Cooden Beach, a coastal stretch located between the Edwardian seaside town of Bexhill-on-Sea and Pevensey Bay, dubbed a 'fisherman's paradise'.
There are beach huts to hire in Bexhill-on-Sea, a resort which is the birthplace of British motor racing. Apart from being the home town of comedian and actor Eddie Izzard, the area was famously described by Spike Milligan as 'the only cemetery above ground', as he had been stationed there during the Second World War.
What else can you buy nearby?
1. In nearby Bexhill-on-Sea this cute three-bedroom detached bungalow (below) is available for £299,950. Recently refurbished, it has a sun room overlooking a mature garden, with ornamental trees and shrubs. Want to know more? Then contact Abbott & Abbott.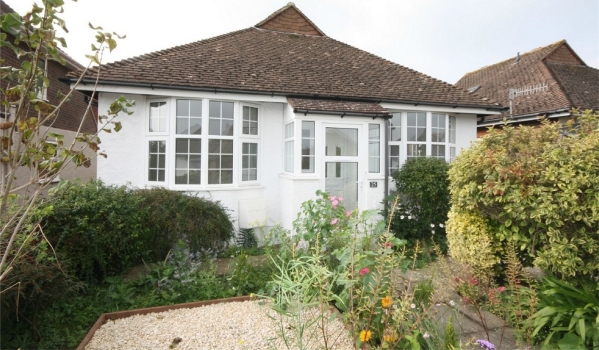 2. Given its £2.9m price tag, you'd expect this five-bedroom detached house, below, in Pevensey Bay, East Sussex, to have a lengthy list of features. And it certainly delivers with its heated swimming pool, three reception rooms, over 6,000 sq ft of internal space and an acre of land directly on the sea front. For further details, contact the selling agents, The Modern House.
Would you spend £2.3m on Graham's home? Tell us by posting a comment below...