Here's our pick of homes for sale just a stone's throw from the pub that Beckham and film director Guy Ritchie have reportedly bought.
Imagine having David Beckham and Guy Ritchie as your local pub landlords? Well, it could be a reality.
The A-Listers have snapped up the Walmer Castle on Ledbury Road in London's Notting Hill, according to reports.
Here's five properties on the pub's doorstep.
1. Two-bedroom flat on Lonsdale Road for £725,000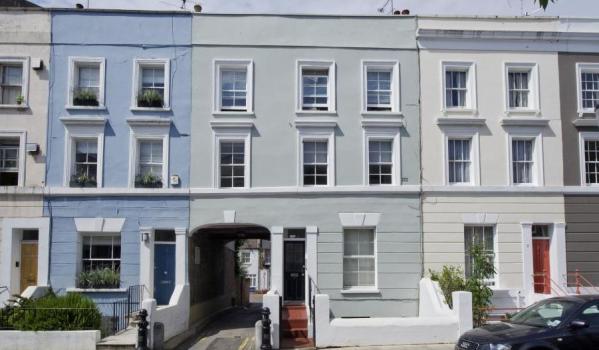 This first floor apartment may not seem like the bargain of the century, but with the average value of a flat on the road standing at £1m, it could be a pretty good deal. The large sash windows make the space bright and inviting, and both of the bedrooms are a good size.
Available via Domus Nova, Bective Leslie Marsh, Hamptons International, and Foxtons.
2. Three-bedroom mews house on Wellington Close for £1.5m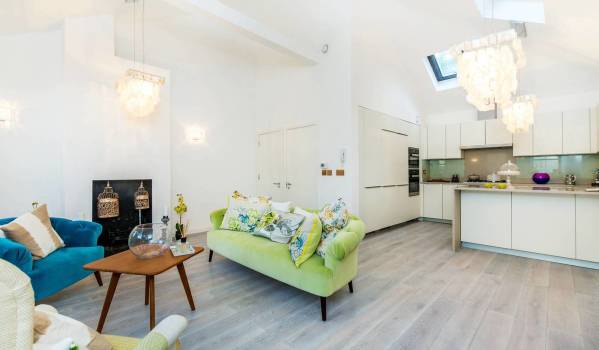 Sat on a cobbled street next to the Walmer Castle, this immaculately renovated mews house boasts a sleek kitchen and three bedrooms with ensuite bathrooms. While Westbourne Park and Notting Hill Gate tube stations are only a short walk away, driving could still be an option as it has its own handy garage.
Available via Foxtons, Kay & Co, and Lurot Brand.
3. Three-bedroom property on Colville Mews for £2.5m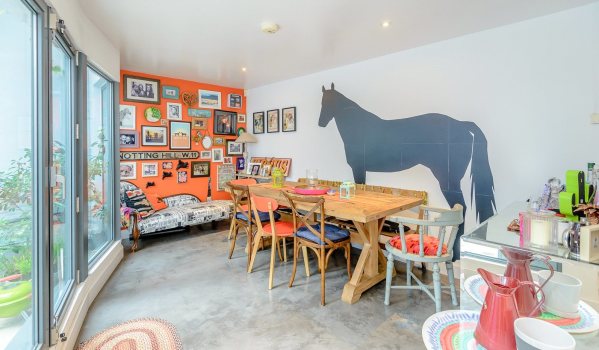 This modern home comes with some twists: a mezzanine level, a glass barrel roof and eclectic furnishings, including the silhouette of a horse on the wall. See? Not your average property. The open plan layout, complete with sliding doors that open onto a secluded patio, makes it an airy and flexible space.
Available via Domus Nova and Strutt & Parker
4. Three-bedroom terraced mews house on Colville Mews for £2.8m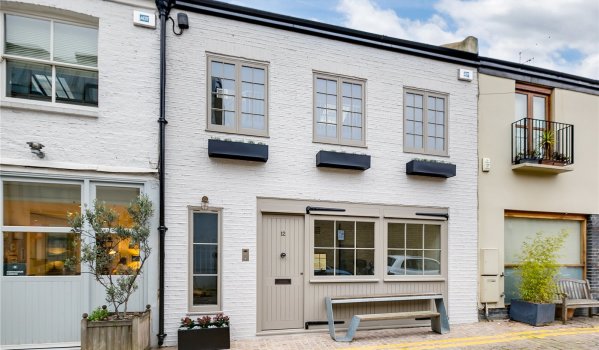 This mews property has been recently redeveloped into a sleek and modern home configured over four floors. There's an open plan kitchen-dining area with double height ceilings and a mezzanine level, as well as a media room tucked away in the newly-created basement. Unusually, the bedrooms are located on the ground and lower ground floors.
Available via Strutt & Parker, Lurot Brand, and Marsh & Parsons.
5. Five-bedroom mews house on Lonsdale Road for £3m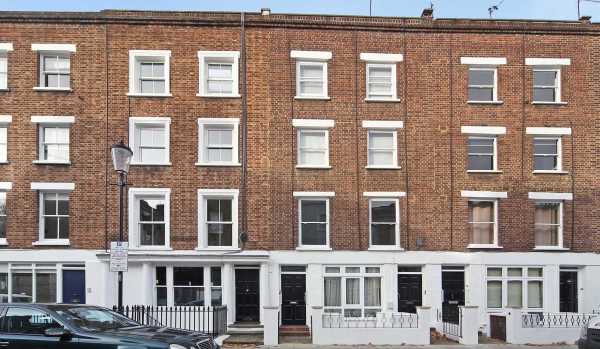 If you're looking for a property with a development angle, then this substantial five-storey property could be it. It's set out as a four-bedroom residence and a self-contained one-bedroom basement flat. And there's potential to create a luxury rooftop garden or extend the property – if you have the right consent in place.
Available via Property Inside London
You may also be interested in...
Which property would you buy? Tell us by posting a comment below...