Property values declined in April but buyer demand showed signs of stabilising.
House prices dipped in April but the property market showed signs of stabilising as it was boosted by the traditional spring bounce.
A balance of 8% of estate agents reported falls in property values during the month, according to the Royal Institution of Chartered Surveyors.
The group said although the figure represented only a slight decline in prices at this stage, it was the most negative reading since November 2012.
But enquiries from new buyers did hold steady, following four straight months in which they had declined sharply.
Agreed sales were also broadly unchanged, although levels had also fallen steeply in previous months.
Simon Rubinsohn, RICS chief economist, said: "The housing market typically tends to see a pick-up in activity at around this time of the year and the feedback from respondents to the latest survey does seem to be capturing this tone.
"However, once this seasonal pattern has been allowed for, the underlying trend in transactions still remains broadly flat."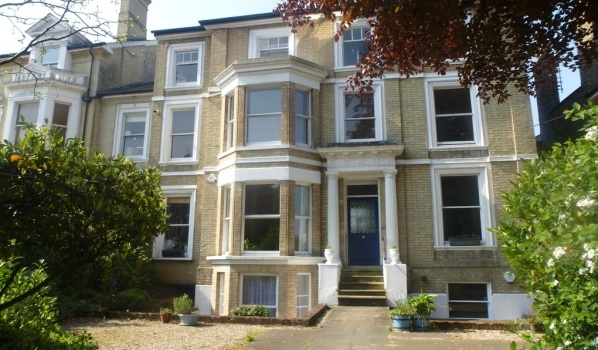 Why is this happening?
The slight decline in prices at a national level is being driven by falls in London, where a balance of 65% of respondents reported lower prices, the highest level for more than nine years.
The stable level of new buyer enquiries and agreed sales is likely to reflect the usual season pick up the property market experiences in the spring.
It remains to be seen if this boost continues into the summer selling season in the face of stretched affordability and rising mortgage rates.
Read more: When could your home be worth £1million?
Who does it affect?
The headline figure masked considerable regional variations.
Estate agents in London and the South East continued to see falling prices, with those in the South West also reporting declines for the first time.
By contrast, property price growth remained firm in Northern Ireland and Scotland.
The middle and upper tiers of the market appear to be most affected by the current downturn, with 69% of estate agents saying homes on the market for more than £1m were receiving offers below their asking price, while 74% said the same thing about homes priced at between £500,000 and £1m.
But more than half of estate agents said properties advertised for £500,000 or less were selling for their asking price or slightly higher.
What's the background?
While buyer enquiries and agreed sales may have stabilised during April, the market is still being held back by a shortage of homes for sale.
The average number of properties estate agents had on their books remained close to February's record low at 42.2.
This lack of stock is likely to continue to provide support for house prices, but activity in the market in unlikely to bounce back in a meaningful way until there is more choice for buyers.
Going forward, estate agents expect sales to remain broadly flat in both the near term and in 12 months' time.
House prices are also not expected to change much in the immediate future, although a third of estate agents predict they will have risen a year from now.
Top 3 takeaways
House prices dipped in April, but the property market showed some signs of stabilising


A balance of 8% of estate agents reported falls, the most negative reading since November 2012


Both enquiries from new buyers and agreed sales held steady, following steep falls in previous months
You might also be interested in...