Tax and regulatory changes mean potential landlords are steering clear of residential buy-to-let. But property can still give great returns, explains Bricklane.com's Simon Heawood
"You may have seen headlines recently about buy-to-let being dead. While at Bricklane.com we think this is an exaggeration, we do think it's time buy-to-let investors took stock of the other options on the table, which may be more suitable for their needs.
"Buy-to-let investment has grown phenomenally over the past decade, with 2.5 million people now acting as landlords, with £1.4 trillion of buy-to-let property.
"However, recent tax penalties being levied by the government are set to decrease investor returns. Alongside the time and hassle of managing a property, and the huge upfront sums required, it's looking less and less worthwhile to go it alone.
"Despite the increasing downsides of buy-to-let, property remains incredibly popular as an investment - a recent study by the ONS showed 49% of people think property is the best way to save for retirement (a greater percentage than pensions).
"It's easy to see why this is the case. Many are attracted by strong past returns from rental and growth in property values, as well as its tangibility as an investment.
"The good news is that there are new solutions for those people who love property, but are frustrated with their current situation.
"These mean that you can access property market returns, without the hassle, risk and huge sums of money demanded by buying an investment buy-to-let property for yourself.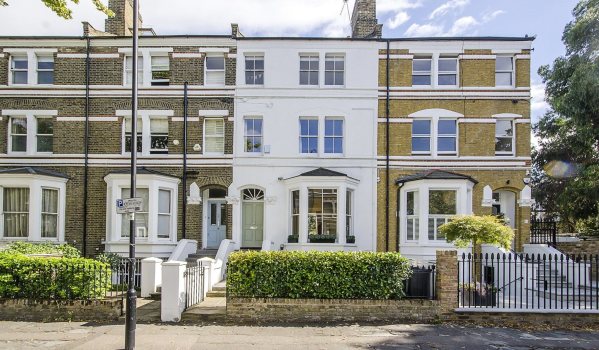 Property investment doesn't have to be restricted to traditional buy-to-let
1. Investing in house builders' shares
"Some people are choosing to invest in house builders' shares, and some like Persimmon have performed well. However, it's worth bearing in mind that the value of these investments can move quickly, and out of sync with the property market. It's more like investing in a company than investing in property.
"This also applies to many of the property funds offered by the fund giants like BlackRock, M&G and Aviva which often perform quite differently to the residential property market.
"This is partly due to focus on leveraged commercial investments, and performance following changing sentiment in broader financial markets.
2. Lending within the property market
"There are also opportunities to lend to property developers and buy-to-let landlords. Zoopla partner Landbay currently offer a return of up to 3.5% a year, by lending your money out to buy-to-let landlords around the UK.
"These investments can offer steady returns, but you're lending to property investors and receiving interest, rather than seeing returns similar to buy-to-let investments."
3. Invest in physical bricks and mortar with Bricklane.com
"If you love the property market but are considering leaving buy-to-let, Bricklane.com offers returns that actually reflect the performance of real bricks and mortar.
"Bricklane.com offer two property portfolios for people to invest in. These portfolios enable investors to earn returns from rental income, and changes in property value.
"Investments can be made via ISAs and SIPPs (pensions), meaning there's no tax to pay on property gains or income, making it the most tax-efficient way to invest in UK residential property. Standard accounts are also available.
"Investors have made strong returns to date. The Regional Capitals fund has returned 14.2% since launch (September '16 - June '18) while the newer London fund has returned 9.7% since launch (July '17 - June '18)*.
"You also benefit from diversification, as you don't have to choose an individual property, and instead your investment is automatically spread over the areas you choose: Regional Capitals (Birmingham, Manchester and Leeds) and London.
"Many investors are already using Bricklane.com as an alternative to buy-to-let, accessing the rewards of the property market without the downsides of owning property directly."
Simon is CEO of Bricklane.com, a platform that facilitates hassle-free and tax-efficient investment in the residential property market. Investors have a choice of investment geographies and can take advantage of both ISA and Pension (SIPP) wrappers, with solutions also available to Financial Advisers.
*Past performance is not reliable indicator of future returns. Remember, as with all investing, your capital is at risk.
The value of your investment can go down as well as up. If you want to sell shares, there is no guarantee that you will be able to find a buyer for your shares within a reasonable timeframe at a price that is acceptable to you.
The REITs invest in residential property, which are not highly liquid assets. Rental yields and dividends may be lower than estimated.
Tax rules and allowances depend on individual circumstances and may change in the future. If you are unsure about whether investment is right for you, you should seek independent advice before investing, including tax advice.
Zoopla Limited is an Introducer Appointed Representative of Gallium Fund Solutions LTD (Reference number 487176) which is authorised and regulated by the Financial Conduct Authority.
You might also be interested in...
Do you have a question for Simon about property investment? Please leave a comment, below...