Key housing market indicators remain flat in July despite a rise in buyer enquiries.
The property market remained subdued in July despite the number of house-hunters increasing for the second consecutive month.
Estate agents reported a further rise in enquiries from potential buyers during the month, amid anecdotal evidence that some people who had delayed making a purchase due to Brexit uncertainty were now keen to get on with it.
But the increase was not enough to boost sales levels, which slipped further, while the number of properties being put up for sale was unchanged, according to the Royal Institute of Chartered Surveyors (RICS).
Estate agents also reported a dip in prices during July, and they are predicting further falls over the short-term, while sales levels are expected to remain flat.
They are slightly more optimistic looking further ahead, however, with property values expected to be slightly higher than they are now in 12 months' time.
Why is this happening?
The housing market continues to be hampered by the ongoing economic and political uncertainty caused by Brexit.
At the same time, affordability in many areas of the country has become stretched.
But it is also worth remembering that the housing market traditionally experiences a seasonal slowdown in July and August, as potential buyers put moving plans on hold while they go on holiday.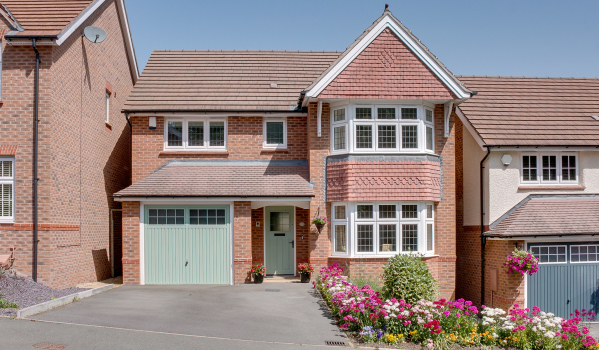 Who does it affect?
The headline figures continue to mask significant regional variation, with the property market continuing to show a north-south divide.
RICS said property values were seen to be rising at a solid pace in Northern Ireland, Scotland and Wales, while prices continued to fall in London, the south east and East Anglia.
Meanwhile, in the north east and West Midlands, estate agents reported a 'reasonably solid' pick up in agreed sales.
There were also indications that the higher-priced tiers of the property market face a more challenging environment, with 69% of respondents saying sales prices for homes listed for more than £1 million were coming in at below the asking price.
By contrast, 59% of estate agents said for homes priced at up to £500,000 sales prices were at least level with the asking price.
What is the background?
RICS warned that with the Government focusing its property market efforts on increasing homeownership, the situation looked set to worsen for renters.
While the supply of rental homes has fallen for each of the past 13 quarters, demand from potential tenants rose in July at its fastest pace since the end of 2016.
The group pointed out that this ongoing mismatch between supply and demand would force rents higher, with more letting agents expecting further hikes than at any point in the past three years.
Top 3 takeaways
The property market lost further momentum in July despite the number of house-hunters increasing for the second consecutive month

The level of agreed sales slipped during the month, while the number of homes being put up for sale remained flat

Estate agents reported a dip in prices in July, although they expect a slight increase in property values over the coming year
You might also be interested in...