With its whopping 60 bedrooms, this former hotel in west London comes with original art deco features and a fascinating history. But would you fancy taking it on?
A long-derelict former hotel in west London has hit the market for £35m.
And within just five days of being listed for sale on Zoopla the property – an end terrace with a staggering 60-bedrooms set over seven storeys – had attracted more than 5,500 views.
Marketing agent, London Property Zone, told us that the building – two adjoining homes that were last used as the Averard Hotel – is sparking interest from both developers and the hotel industry.
A spokesperson said: "Having been lying empty for 10 years, this is a blank canvas which represents a rare restoration opportunity, for example as a boutique hotel or luxury flats. Really, it's a case of 'what do you want to do with it?'"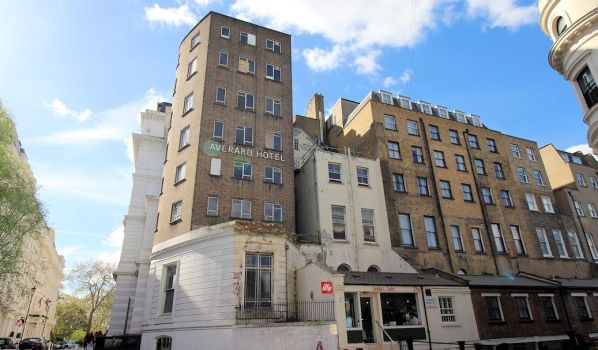 Where is it?
The Grade II-listed home is located in Lancaster Gate, in the City of Westminster's Bayswater conservation area.
It's a stone's throw (less than 0.3 miles) from both Lancaster Gate and Paddington Tube stations and a short walk from the beautiful green spaces of Kensington Gardens and Hyde Park.
Sounds interesting, what's the background?
Historic buildings reports held by Westminster City Council reveal that, before they were adjoined, the two separate homes represented numbers 10 and 11 Lancaster Gate.
Both of these properties were designed in 1865 and built shortly afterwards to join the existing row of grand stuccoed terraced buildings constructed a few years earlier in 1857.
The homes attracted many well-to-do occupants. Among them was Sir Albert Spicer, first baronet, paper merchant and wholesale stationer who lived at number 10. During the First World War he was a member of the Royal Commission on paper supplies.
Number 11 Lancaster Gate was the Parkside Hotel, according to the historic buildings report.
By the interwar period, large London houses were no longer in demand. And in 1935, numbers 10 and 11 Lancaster Gate were amalgamated to form one large hotel, the Averard.
In the ensuing decades the Averard fell into disrepair. And its British shabbiness made it the ideal location for the 2005 film Mrs Palfrey at The Claremont starring Dame Joan Plowright, the widow of Laurence Olivier.
By 2008 the Averard had closed its doors to guests and – incredibly for such prime London real estate – has remained unoccupied ever since.
However, the building did have a temporary new lease of life in 2016 when it was used to showcase the work of 13 contemporary artists.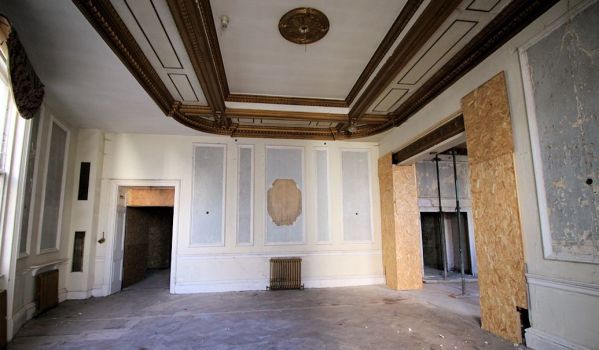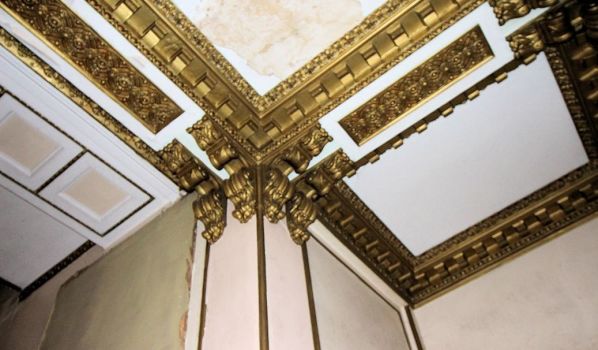 Does it have any special features?
The grand stuccoed façades are typical of its mid-19th Century style.
Inside the buiding you'll find a wealth of art deco features including geometric panels around windows and doors and original decorative ceilings.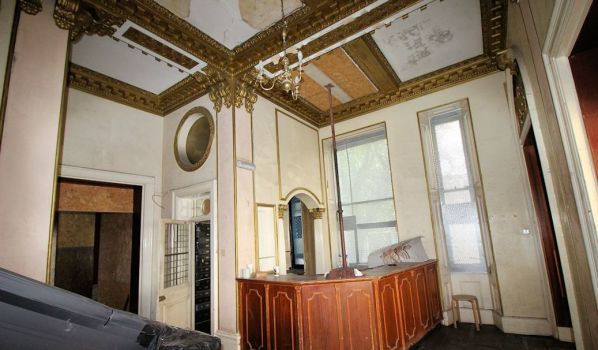 Any scope for extension?
According to the agent, there's scope for putting in a roof terrace, which would take advantage of 'partial views' over London's Hyde Park. Or, there is potential to expand by adding three floors to part of the building.
What would you do with £35m? Tell us by posting in the comments below...