Two fifths of the capital's postcodes have had year-on-year property price falls, but the regions are thriving with five other cities seeing increases of more than 7%.
What's the latest?
Over 40% of postcodes across the capital have registered year-on-year falls in property prices, new figures from Hometrack show.
House price growth throughout London has slowed to just 1%, compared to 4.3% in the year ending February 2017, the data analyst firm said.
The negative growth is exacerbated by the time it takes to sell a home in inner London, which has risen to 18 weeks – almost double that of outer London and the city's commuter areas.
Further north it's a different story, as the regional cities of Edinburgh, Liverpool, Birmingham, Leicester and Manchester continue to power ahead, registering house price growth in excess of 7% per annum.
Hometrack spokesman Richard Donnell said: "Average London house prices are up 86% on 2009 levels, so there is a sizeable equity buffer to absorb any price falls."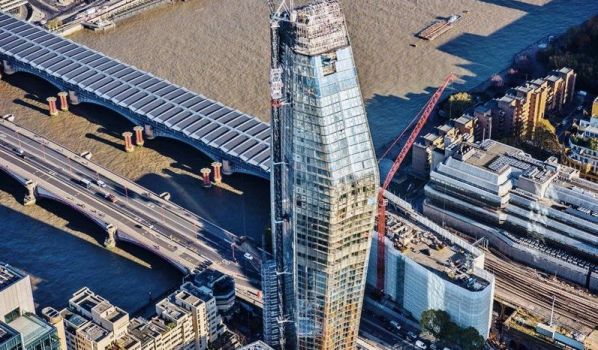 Above: Although there has been a significant discount of nearly £250,000 on this new build, two-bedroom 27th floor apartment overlooking the Thames, its reduced price tag of £2m will still be out of reach for most people
Why is this happening?
The weakness in London's housing market "has been building since 2015, on the back of numerous tax changes aimed at overseas and UK investors, and growing affordability pressures facing home owners," Donnell explained.
With two fifths of postcodes across the capital registering year-on-year falls, this negative house price growth is at its highest since the global financial crisis a decade ago.
Hometrack said this was a result of numerous tax changes impacting overseas and domestic investors, "and stretched affordability levels for owner-occupiers that have been compounded by Brexit uncertainty".
Property sale volumes are the first to be hit when demand weakens, and housing turnover across the capital has dived 17% over the past four years.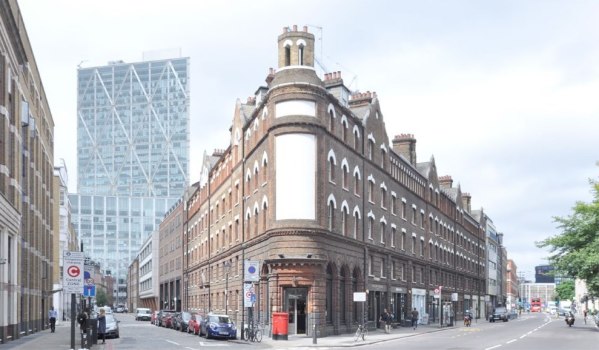 Above: First listed for £620,000 in January, this two-bedroom flat on the top floor of The Cloisters, a landmark building close to Old Spitalfields Market, Brick Lane and Bishopsgate in London, is now priced at £599,500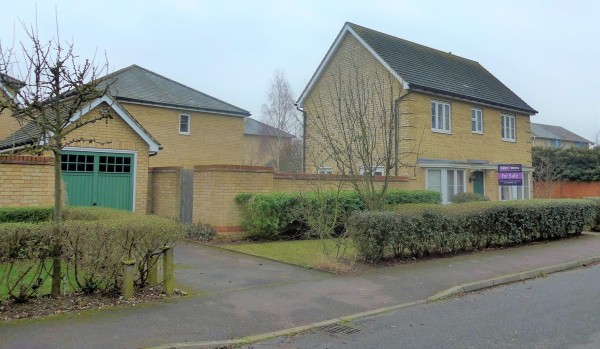 Above: In Duxford, near Cambridge, this three-bedroom detached property was originally listed for £395,000 in January, but a £20,000 discount has dropped the price to £375,000
Who does it affect?
Prices are falling in Aberdeen (-7.7%) and Cambridge (-1.5%), with Hometrack saying that the latter city is "performing like an extension of the London housing market".
With 15 out of 46 local authorities experiencing price falls in London, the areas seeing the greatest drop are the City of London (-7.9%), Camden (-1.9%), Southwark (-1.8), Islington (-1.4%) and Wandsworth (-1.2%).
Hometrack said that based on current trends in the capital, it expected year-on-year house price growth to "shift into negative territory by the middle of 2018".
Looking further afield, ten cities are growing at a slower rate than a year ago, particularly Bristol and Southampton, with Hometrack attributing this slowdown to affordability pressures impacting upon both property market activity, and the upward pressure on house prices.
Its UK city house price inflation is running at 5.2% in the 12 months to February 2018, compared to 4% a year ago.
Hometrack's city level summary, February 2018:
| | | | |
| --- | --- | --- | --- |
| City | Current price | %yoy Feb-18 | %yoyFeb-17 |
| Edinburgh | £227,300 | 8% | 4.4% |
| Liverpool | £115,700 | 7.8% | 2.7% |
| Birmingham | £155,600 | 7.7% | 6.2% |
| Leicester | £171,800 | 7.7% | 6.9% |
| Manchester | £160,000 | 7.1% | 6.6% |
| Leeds | £161,000 | 6.9% | 4.3% |
| Nottingham | £145,600 | 6.6% | 5.1% |
| Sheffield | £133,700 | 6% | 3.8% |
| Cardiff | £197,600 | 5.3% | 3.5% |
| Portsmouth | £233,300 | 5.3% | 6.3% |
| Newcastle | £126,500 | 5% | 1.6% |
| Bournemouth | £283,100 | 4.9% | 5.9% |
| Glasgow | £119,700 | 4.5% | 4.7% |
| Bristol | £272,000 | 4.1% | 7.7% |
| Belfast | £132,600 | 3.2% | 3.2% |
| Southampton | £224,300 | 2.8% | 5.8% |
| London | £487,900 | 1% | 4.3% |
| Oxford | £409,400 | 0.5% | 2.9% |
| Cambridge | £429,200 | -1.5% | 2.1% |
| Aberdeen | £160,600 | -7.7% | -7.4% |
| 20 city index | £251,200 | 5.2% | 4% |
| UK | £212,500 | 4.6% | 4.3% |
Top 3 takeaways
House price growth in London has hit a 7-year low with prices down across 42% of the capital's postcodes
Edinburgh, Liverpool, Leicester, Birmingham and Manchester have registered house price inflation over 7%
It takes 18 weeks to sell a home in inner London
You might also be interested in…