Overseas buyers will remain at the back of the queue when new-builds priced up to £350,000 are marketed in the capital, says the Mayor of London.
What's the latest?
Londoners and UK-based buyers will be offered 'first dibs' on new homes in the capital, in a joint initiative between City Hall and developers.
The Mayor of London, Sadiq Khan, has announced that lower-cost, new-build properties up to £350,000 will be offered exclusively, for a month, to people who live or work in the capital.
At the end of that month-long head start, the ring-fenced offer will be widened to all UK-based buyers, for a further two months, before the homes can then be marketed and sold to overseas purchasers.
The 'first dibs' scheme, backed by homebuilders including Berkeley Homes, represents the first time that sales from such developers will initially be restricted to UK and London buyers only.
Mr Khan said the move would, "help Londoners buy more new homes they can afford. The industry offer is an important breakthrough".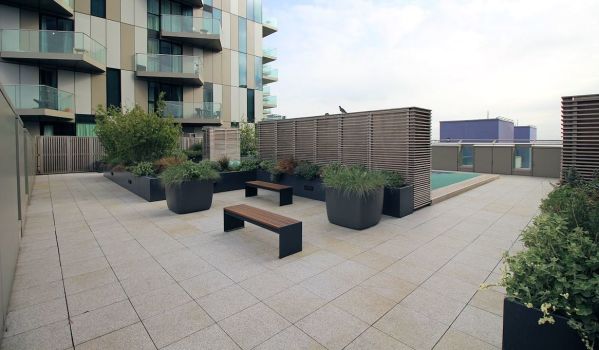 Above: This recently completed 10th floor studio, priced at £274,950 in Croydon, would suit a first-time buyer, says the selling agent
Why is this happening?
Last year, the Mayor commissioned research into the role of overseas investment in the capital's property market. While it showed that such investment helped to get residential developments underway in London, it also revealed that half of new properties bought by overseas buyers cost less than £500,000.
Mr Khan said this was typically the price range for many first-time buyers in the capital, and those seeking additional support to get on to the property ladder through schemes such as 'Help to Buy'.
"I was alarmed to discover that overseas buyers were focusing to such an extent on the lower cost end of new-build homes – many of which were being sold long before Londoners even knew they were available," he added.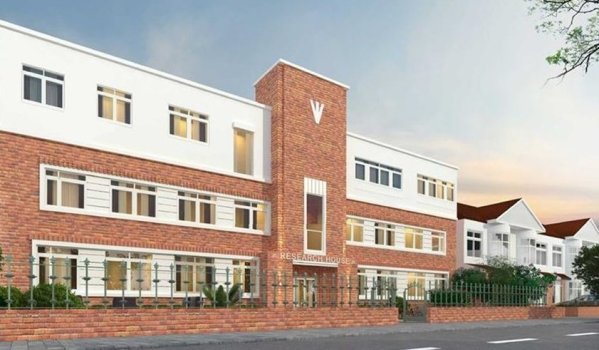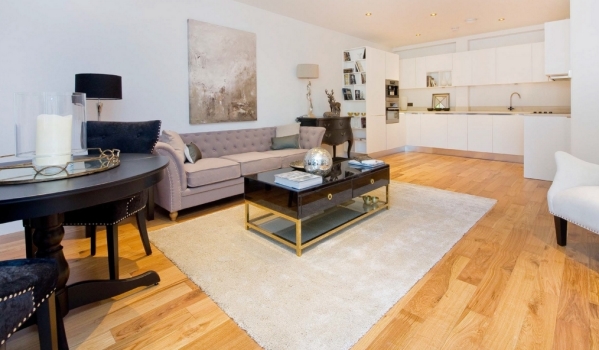 Above: This Help to Buy property, a new studio in Perivale, in the London Borough of Ealing, is on the market for £275,000
What exactly is the role of overseas investors?
Overseas buyers account for less than 20% of sales of new-build units across the capital, according to research by the London School of Economics (LSE), based on information provided by developers, managers and major international estate agents.
Except for housing associations, almost all developers taking part in LSE's study said that London's very large residential projects had used overseas investment to get them started, and 'speed up' construction. LSE was told that overseas buyers had enabled the development of certain large sites which would otherwise 'not have got off the ground'.
Off-plan sales, which often take place two or more years before completion, are usually to overseas buyers, as they are not constrained by UK mortgage offers. Some banks and other debt finance institutions require pre-sales – a home that is for sale despite not yet being built – before lending money.
The study conducted for the Greater London Authority also found:
There was almost no evidence of 'buy to leave', as less than 1% of new homes purchased by international buyers were left entirely empty
Most of those bought by overseas buyers are let out to Londoners, while others are being used by family members, children in education, or returning expats
LSE said that overseas purchasers do, however, impose a cost on Londoners, as those living or working in the capital "are unable to access 6% of private new-build units as either owners or tenants"
New-build houses have made up less than 10% of London's housing transactions for most of the period since 1995, rising to over 13% in the past four years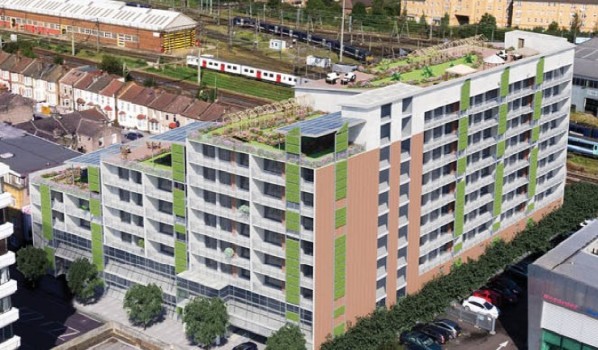 Above: This two-bedroom flat for sale for £299,000 in Ilford is part of a new development in east London
When does the 'first dibs' scheme start?
The Mayor said he hoped to have the first dibs for Londoners initiative up and running later this year, after further work with homebuilders to put their voluntary offer into action.
Paul Hackett, chair of g15, which is responsible for a quarter of all new homes built in the capital, said it has become, "increasingly difficult for Londoners to compete in what has become a global housing market in our own capital city. As the voice of London's largest housing associations, g15 supports the Mayor's 'first dibs' for Londoners initiative."
Stewart Baseley, executive chairman of the Home Builders Federation, added: "The protocol will ensure UK-based buyers are at the front of the queue and are first to get the opportunity to find and buy new homes being built."
Top 3 takeaways
Londoners will get a short period of exclusivity, of one month, on new-builds under £350,000 in the capital
The offer from homebuilders and housing associations restricts sales and marketing of new homes to UK-based residents for the first three months
This means no overseas sales or marketing can take place during this time
You might also be interested in...
What are your views on the 'first dibs' scheme? Tell us by posting a comment below...