Finished with work and fed up with the cost and effort of running a larger home? New research from Prudential looks at the downsizing market and the latest retirement hotspots.
What's the latest?
Nearly half (47%) of all homeowners aged over-55 – more than 3.9m people – plan to sell up and relocate to a cheaper house in their later years.
In fact, 13% said they could not afford to retire unless they downsized, according to research from Prudential.
Some saw selling property as a way of releasing cash, with downsizers expecting to make an average £112,000 from their current home.
While just 28% said they wished to move to a smaller home to release cash for retirement, nearly three-quarters (74%) said the convenience of a more manageable property was their primary motivation for downsizing.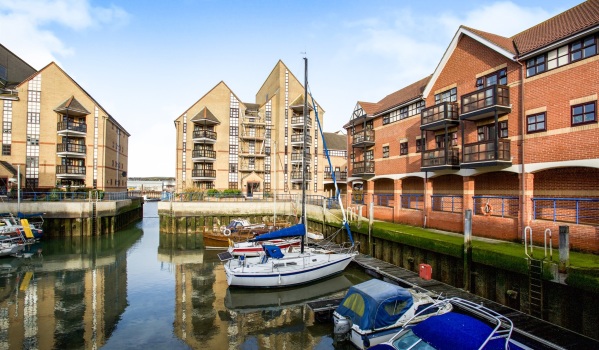 Above: On the market for £300,000 in Shoreham-by-Sea, West Sussex, this two-bedroom flat has a balcony which overlooks the River Adur
Why is this happening?
While a large proportion of those surveyed want to take equity from their home to boost their retirement incomes, most people are looking for more convenient living. For example, just over a third (34%) said having a smaller garden was a major motivation.
Vince Smith-Hughes, a retirement income expert at Prudential, said: "It's interesting to see that these figures challenge the common theory that 'my house is my pension'."
Who does it affect?
Prudential found that over-55s living in Northern Ireland (63%) and the East of England (60%) are the most likely to move from their property into a smaller home.
Those living in London (41%), Scotland (45%) and the west Midlands (45%) are least likely to sell up and downsize.
I'm thinking about downsizing. Where are the retirement hotspots?
Deciding on the right place to retire is a challenge, particularly as there are now 10.6 million people aged 65 or over living in England and Wales – a million more than five years ago.
However, according to Prudential, you're best to head south to enjoy good weather and a more comfortable life in later years.
The financial services company recently revealed the best places to retire in the UK, in its annual 'Quality of Retirement Index', after delving into data on the likes of local crime levels, access to healthcare, pension income and weather.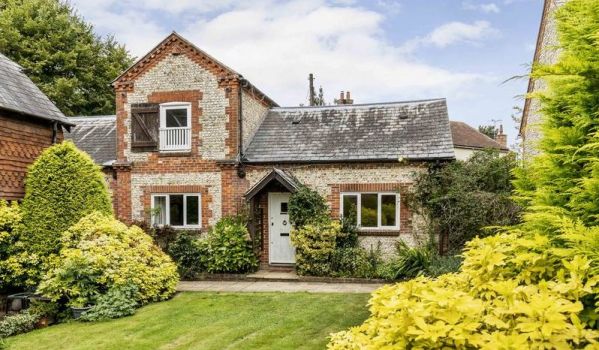 Above: Looking to downsize to a two-bedroom character home? This detached coach house, with a conservatory, is available for £325,000 in the village of Funtington, near Chichester in West Sussex
When it came to ranking counties, West Sussex pipped last year's winner Devon, to be crowned top area for pensioners to enjoy the highest quality of life.
Dorset, still a popular destination for pensioners, was placed second, followed by East Sussex and Devon, with Norfolk coming in fifth.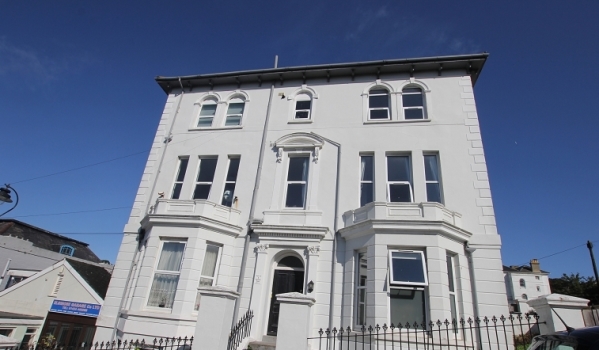 Above: This modernised two-bedroom apartment for sale for £189,500 in St Leonards-on-Sea, near Hastings in East Sussex, has a sunny rear garden and is a short walk to the railway station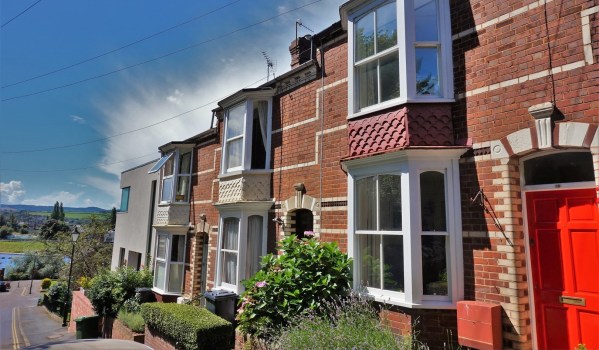 Above: How about Devon? This two-bedroom terraced house in Exeter priced at £280,000 is close to the quay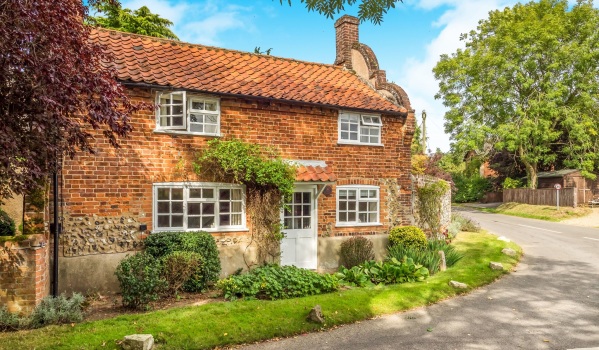 Above: Available for £225,000 in the Norfolk village of Burgh, this charming two-bedroom detached cottage has a courtyard garden
Prudential suggested that for pensioners looking to live with people of a similar age, the Isle of Wight is worth considering as nearly 38,000 islanders (more than 25% of the island's population) are aged 65 and over.
Wales is also worth considering. Gwynedd has the highest number of healthcare workers per capita, while Dyfed and Powys enjoy the lowest crime rates in England and Wales.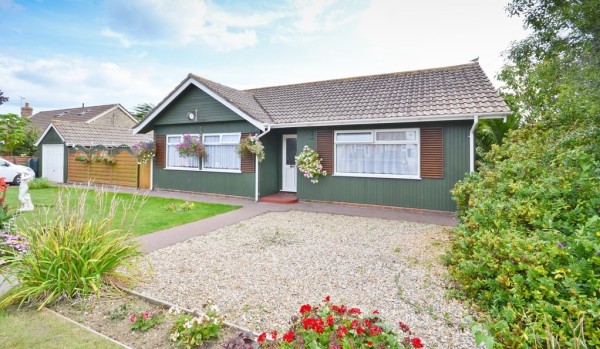 Above: A two-bedroom detached bungalow, available for £265,000 in Bembridge, Isle of Wight
Top 3 takeaways
Nearly 4 million homeowners aged over-55 intend moving to a smaller home
Future downsizers expect to make an average £112,000 by selling up
28% said they would move to release cash for retirement
You might also be interested in…
Are you planning to sell and move to a cheaper home in later life? Tell us by posting a comment below...