A squeeze on the buy-to-let sector is prompting private landlords to reduce their portfolio or quit, warns trade body, the National Landlords Association.
What's the latest?
One in five landlords is planning to reduce the number of properties they rent out in the coming year.
The National Landlords Association (NLA) said 20% of its members – private landlords – intended to sell at least some of their properties during 2018, the highest level for 10 years.
It blamed the situation on a raft of recent tax changes introduced by the Government to cool activity in the buy-to-let sector, which it claims have left landlords paying more than their fair share of tax.
It warned that the changes were likely to lead to higher rents and fewer properties to choose from for tenants.
Why is this happening?
The Government has introduced a number of tax changes, including withdrawing mortgage interest tax relief for higher rate taxpayers and abolishing the 'wear & tear allowance'.
It has also imposed a 3% stamp duty surcharge on people buying a second property, while it is banning charging tenants upfront letting fees.
All of these changes have made it less profitable to be a landlord, causing many buy-to-let investors to either sell some of their properties or exit the sector altogether.
Who does it affect?
The fact that so many landlords are planning to scale down their portfolios will affect tenants.
Rents are already rising at a faster rate than house prices due to demand exceeding supply, and the situation is only likely to get worse as landlords sell up.
The NLA also argues that the situation is unfair on landlords as buy-to-let investors pay significantly more tax on their rental income than those who earn money through a salary.
Sounds interesting. What's the background?
The NLA has called on the Government to look at the impact its policies are having on the sector.
Richard Lambert, chief executive officer of the NLA, said: "More and more people are relying on this sector for a home, so it is vital that landlords not only provide a high standard of accommodation, but are incentivised to do so by the prospects of a reasonable return on investment.
"It is our view that these policies are undermining the viability of many landlords' businesses and removing the incentives to invest in residential property for business purposes."
Renting is likely to become increasingly unaffordable as a result. The Royal Institution of Chartered Surveyors has already warned that rents are set to rise faster than house prices during the next five years.
It predicted the combination of landlords exiting the market due to government tax changes, and increased demand to let a home from people who could not get on to the property ladder would force rents up by an average of 3% a year between now and 2022.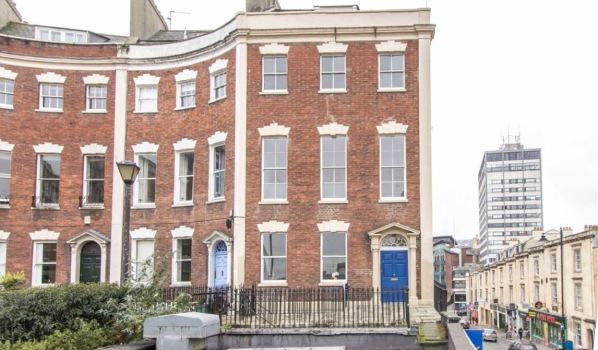 Top 3 Takeaways
One in five landlords is planning to reduce the number of properties they rent out
The NLA blamed the situation on recent tax changes
It warned changes will lead to higher costs for tenants and fewer properties to rent
You might also be interested in...
Do you agree that recent tax changes will result in higher rents for tenants? Tell us by posting a comment below...