Brits might live in a fantasy world by naming homes after popular TV series. But if it helps bump up the house price - maybe they haven't totally lost the plot.
What's the latest?
Fans of popular TV shows and films are paying homage to their favourite characters by naming hundreds of homes after them, according to the Royal Mail's latest research.
There are over 800 addresses throughout Britain with Game of Thrones-related monikers, including numerous 'Stark' - (named after the family of Sean Bean's hit character Eddard Stark), 'Tyrell' and 'Frey'-linked names.
The time-travelling adventures of Doctor Who have provided the foundation for 'TARDIS' houses, while some of the nation's other unusual house names include 'Bonjedward' and 'Wagtails Corner'.
Steve Rooney, head of Royal Mail's address management unit, said: "Naming one's house not only looks stylish, but potentially adds value to properties too.
"So, it's not surprising that house naming is something we're noticing more of – it's a great way to add your own personal stamp to your home."
Various studies over the past decade show that some buyers are happy to pay thousands of pounds more for a house with a name, rather than a number.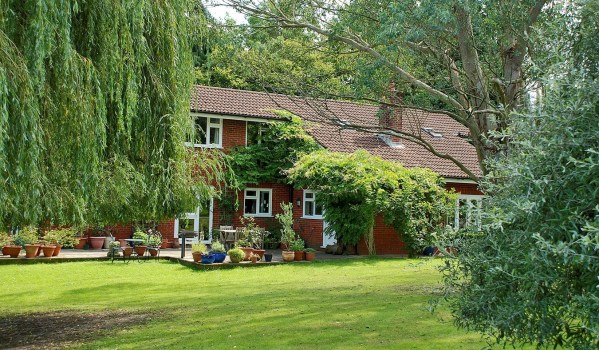 Above: Tyrells End, a five-bedroom detached house in Burley, in the heart of New Forest National Park, is on the market for £975,000
Why is this happening?
The Royal Mail claims that the fact there are well over 312,000 properties across the UK sporting a name instead of a number is proof that "giving a moniker to your home is very much in vogue".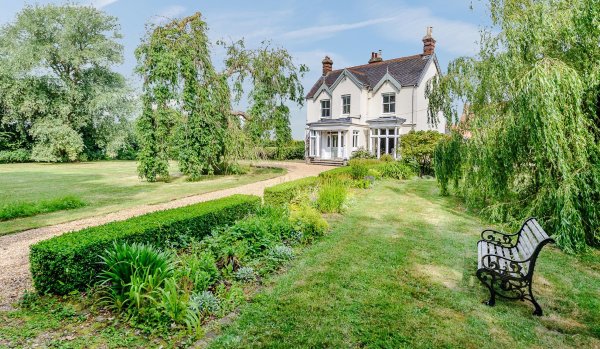 Above: Oaklands Farmhouse, a five-bedroom detached house dating back to the early 1800s, is for sale for £850,000 in Bungay, Suffolk
Who does it affect?
Norfolk has the greatest concentration of named homes in the UK, with over 16,000 spanning the county. Islands such as Guernsey, Shetland and the Isle of Skye also have a particularly high proportion.
Outside of London, which has about 10,000 named homes, Norwich, Bristol, York, Hereford, Southampton and Leeds are the most densely populated cities for named houses, the Royal Mail said.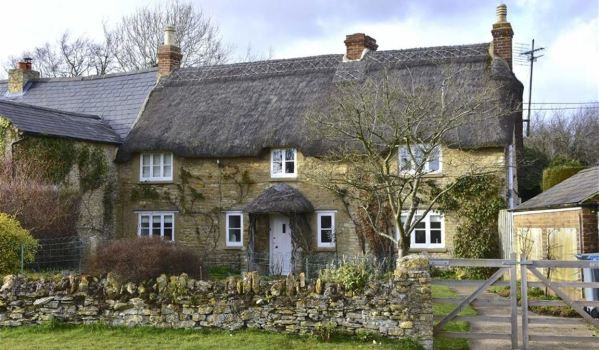 Above: Grade II-listed Sam's Hill Cottage, named after a former resident, is a three-bedroom thatched cottage in Middle Barton, Oxfordshire, for sale on Zoopla for £485,000
What are the most popular names?
Cottage is by far the most used name, as it is attached to more than 16,000 properties. The second most popular moniker is The Bungalow (6,401), followed by Coach House (4,261), The Lodge (4,202), and Orchard House (4,036). Woodlands, The Willows, The Granary, The Gables and The Barn, are each used on over 3,000 home names.
Royal residences, meanwhile, have inspired the names of about 4,000 properties – and nearly 700 homes feature 'castle' in their title, mainly in Inverness and Ayr, Scotland.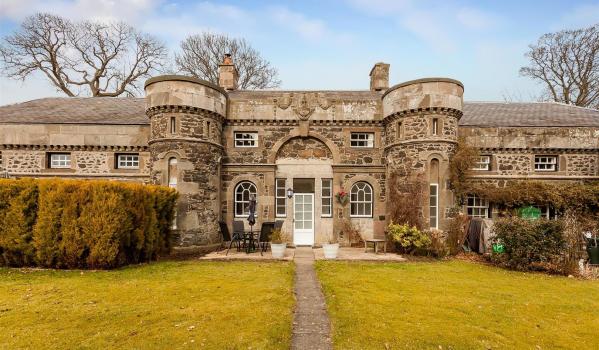 Above: Available for £174,950 in Glencarse, near Perth in Scotland, is the Coach House, a two-bedroom mid-terraced home set within the grounds of Pitfour Castle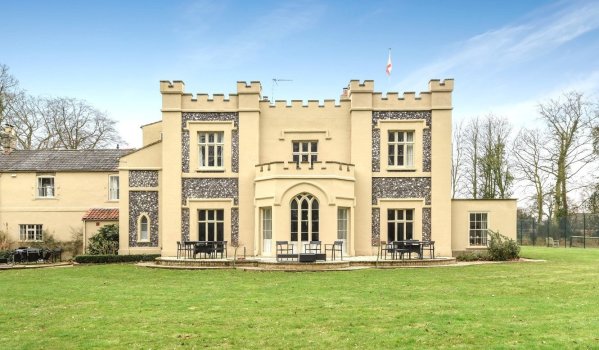 Above: Aptly-named 'The Castle', this castellated four-bedroom property is for sale in Holt, Norfolk, for £795,000
How do I change my house number to a name?
Property names form part of an official address, so it is essential that any changes made are agreed with the local council.
This is because local authorities have jurisdiction over the naming of individual properties, and they will need to check the proposed alteration doesn't conflict with an existing property name in the same area.
You can ask your local council about the proposed house name by filling in an online application form. Be warned, however, that you will most likely have to pay a fee. A snapshot of charges shows these can be anything from £40-£100.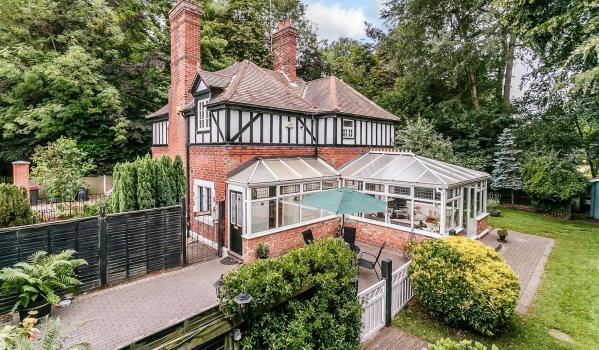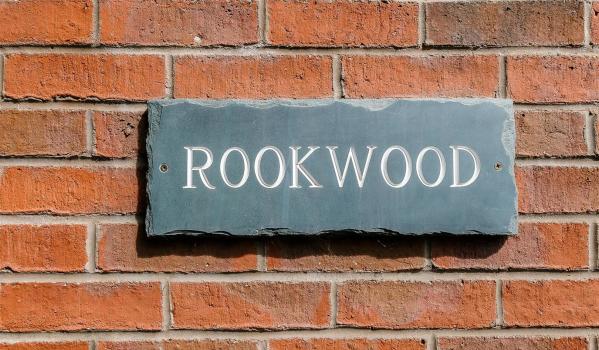 Above: Three-bedroom detached house, Rookwood, built in the early 1800s, is a former Victorian Gate House to Caldecote Hall in Nuneaton, Warwickshire, and is priced at £400,000
Top 3 takeaways
Over 312,000 homes across the UK have a name
'Cottage' is by far the most popular name for a British house, followed by 'The Bungalow' and 'Coach House'
There are over 800 Game of Thrones-linked residences, including Tyrell and Stark House
What would you call YOUR home? Tell us by posting a comment below...