The 13th series of The Apprentice kicks off tonight. But where did this year's candidates stay? We did some digging and found the very property here on Zoopla.
Where is the house?
In Bassett Road, Notting Hill, west London. It's one of the area's 'premier residential streets', according to the agent listing the house, which is now back up for rent.
The address offers convenient access to trendy Portobello Road and Ladbroke Grove Tube station.
Why is the house featured in The Apprentice?
It played host to the show's candidates while they battled it out to win a £250,000 investment and business partnership with the show's host, Lord Alan Sugar.
What's the house like?
Contestants have stayed in some of London's most luxurious properties over the years, and this one was no exception.
The double-fronted Victorian villa offers seven-bedrooms, four-bathrooms, three reception rooms, a dining room, play room and a staff apartment – all spread out over five floors.
We suspect this year's 18 candidates would have been fighting it out for the master bedroom. It commands the entire first floor and includes an enormous en suite bathroom, his n' hers dressing rooms and French doors leading onto a private terrace.
While the property retains much of its Victorian charm, it's been given a bold makeover by acclaimed interior designer, Nicky Haslam whose previous client book includes Ringo Starr, Mick Jagger and Rod Stewart.
How much does it cost to rent?
It's up for rent at just over £29,000 a month through agent, Domus Nova. Even Alan Sugar himself might think twice.
How much is the property worth?
The home was last sold in June 2013 for £9,850,000. Its current value, according to Zoopla's estimate, stands at an even more eye-watering £13,137,000.
What's the area like?
Average house prices in Notting Hill stand at £1,667,494 having soared by more than 30% over the last five years, according to Zoopla.
Where have previous Apprentice houses been located?
This isn't our first rodeo when it comes to tracking down Apprentice houses. These homes were used in the previous two years' shows: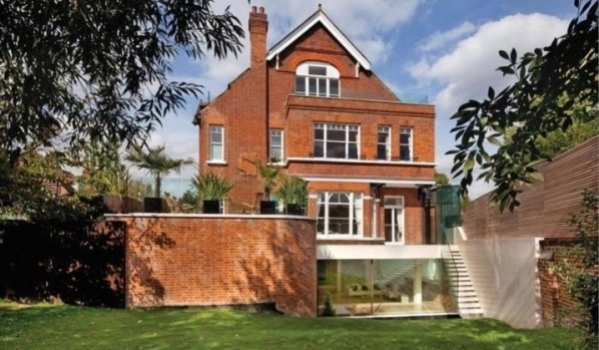 Series: 2016
The Apprentice house address: Daleham Gardens in Hampstead, north London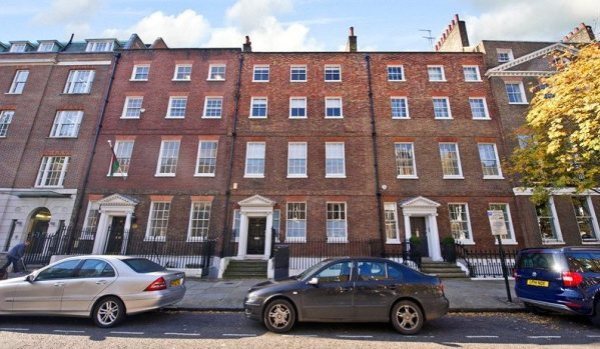 Series: 2015
The Apprentice house address: John Street in Holborn, central London
What's for rent nearby?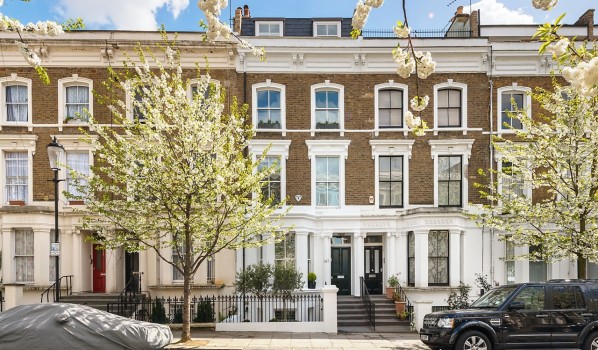 1. This five-bedroom Victorian townhouse is just the next road along from The Apprentice house. Get in touch with Mountgrange Heritage – if you can stump up the monthly rent of £13,000, that is.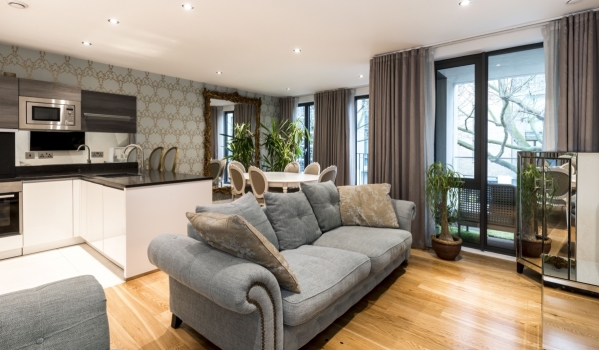 2. At £2,492 a month, this brand new two-bedroom flat is a much more modest rental option. Within budget yet? If so, get in touch with Hamptons International.
No matter how rich you are, is £29,000 too much monthly rent to pay?