What's just clocked up half a century? It's the English Housing Survey, the latest findings of which have now been published. Here's our round up of the interesting bits.
Ageing first-time buyers, millions of tenants still hopeful of getting on the property ladder, and ever-stretched affordability...
These are just some of the key findings of the Government's latest (2015-16) English Housing Survey, which was published in its entirety last month.
The survey – which investigates people's housing circumstances and the condition of properties in England – is one of the Government's longest standing, having first been undertaken 50 years ago in 1967.
The most recent survey is based on data collected between April 2015 and March 2016 – so prior to last year's EU Referendum.
There's hundreds of pages to trawl through, so here are 7 key takeaways from Zoopla instead.
1. Young newcomers to a neighbourhood are happiest
Of the 13,468 households surveyed between 2015 and 2016, most had positive views about their neighbourhood, with 88% saying they were happy living in their area.
However, people who had lived at their address for 10 years or more were more likely to be dissatisfied with the local area than newer residents, and claim it had degenerated in the last two years.
Almost all (95%) of those surveyed said that racial or religious harassment was not a problem in their neighbourhood.
General neighbourhood safety was more of an issue, however. The majority (60%) of those surveyed aged 75 and over said they did not feel safe walking around their neighbourhood at night. This compares with 27% of those aged between 25 and 44.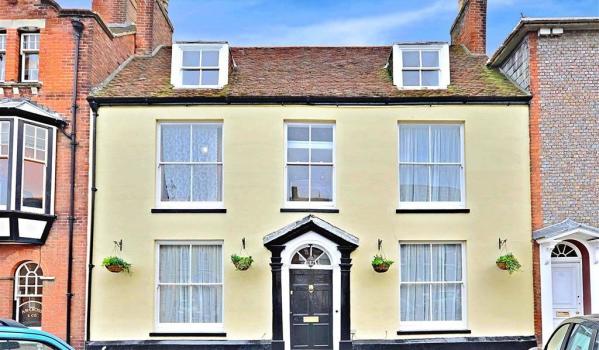 Above: Available for £545,000 on Zoopla is this five-bedroom Grade II listed home, on the Isle of Wight
2. It's tougher to be a first-time buyer
Around 654,000 households in England during 2015-16 were occupied by first-time buyers which equates to about 3% of all households.
This number is down on the 675,000 recorded 10 years ago, and much lower than the 922,000 recorded 20 years ago in 1995-96, highlighting the modern difficulties of getting onto the housing ladder.
The average age of a first-time buyer in 2015-16 was 32, up from 31 a decade earlier. One in five (21%) first-time buyers were even older at between 35 and 44 years, up from 16% 10 years ago.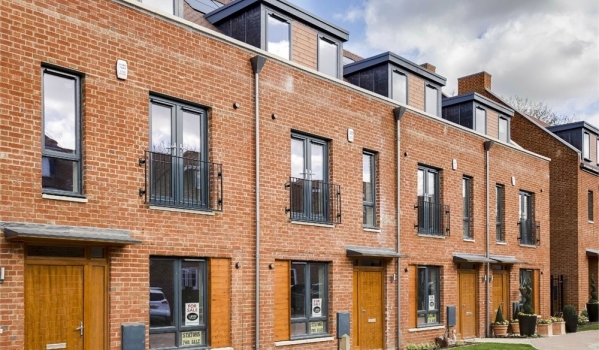 Above: Located in Brookmans Park, Hertfordshire, is this three-bedroom, new-build terraced home, available for £649,000
3. Those who can afford to buy have more cash
The number of people requiring a mortgage in order to buy a property has fallen in the last two decades.
Twenty years ago in 1995-96, nearly half (42%) of buyers borrowed from a bank or building society. Ten years ago in 2005-06, this figure was 39% and by 2016-17 it had fallen further to 29%.
And more than a third (34%) of households in 2015-16 owned their home outright, compared to 25% two decades ealier.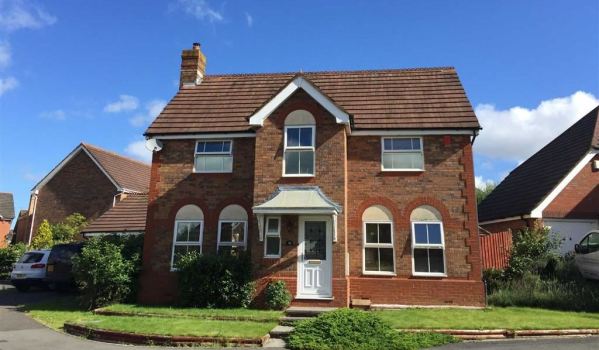 Above: A four-bedroom detached home, for £395,000, in Swindon
4. Owning a home is cheaper than renting one
In 2015-16, it was generally cheaper to own your home than rent it, said the survey.
It found that tenants in the private rented sector forked out weekly rent of £184 (or £300 in London), which compares to average weekly mortgage payments of £159.
Those buying their homes with a mortgage spent an average 18% of their salaries on mortgage payments, whereas rental payments to private landlords accounted for 35% of tenants' monthly income.
5. Housing quality is generally improving
In 2015, around a million homes (4%) had problems with damp, a much better figure than the 2.6 million (13%) homes recorded in 1996. The average cost of basic repairs in England fell from £27 per square metre in 2001, to £16 per square metre in 2015.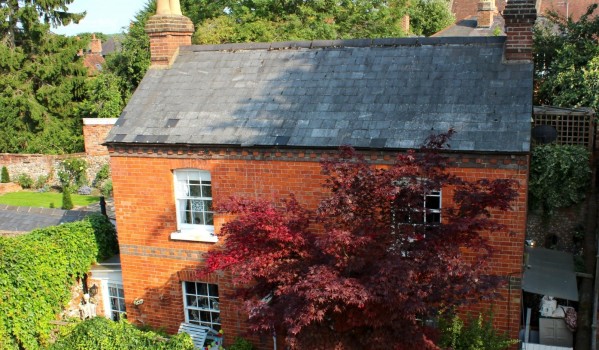 Above: Available in Henley-on-Thames is this three-bedroom detached house, for £625,000 on Zoopla
6. More people are renting
The private rented sector has more than doubled over the past few decades.
Around 4.5m households were rented in 2015-16, a figure which represented 20% of all homes in England. This is double the 10% that were rented in the 1980s and 1990s.
The proportion of private renters aged 25-34 increased from 24% in 2005-06 to 46% in 2015-16. And the number of renting households with dependent children rose from 30% in 2005-06 to 36% in 2015-16.
7. Homeownership outlook is positive – despite affordability barriers
More than half (59%) of private renters in 2015-16 anticipated purchasing their own home one day. But two-thirds (65%) cited affordability as the main barrier to doing so.
In fact, the number of private renters who saw affordability as the primary hurdle increased from 56% in 2008-09 to 70% in 2015-16.
The overwhelming majority (97%) of owner-occupiers expected to stay in their current home for the long term.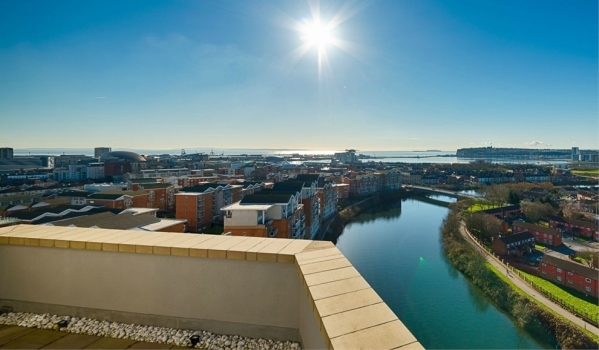 Above: Two-bedroom flat, for sale in Cardiff, for £365,000
Are you surprised by any of the findings? Tell us by posting a comment below...