Are the UK's cities side-stepping the 'shackles of Brexit'? With house price growth in June taking an upward turn, Hometrack revises its 2017 forecast to between 6% and 7%.
What's the latest?
The annual rate of house price growth across UK major cities in June stood at a resilient 5.1%, according to Hometrack.
The latest figure prompted the property analysts to revise its cities growth forecast to between 6% and 7% for the remainder of the year.
This is up from the 4% it predicted at the end of 2016, which was based on the anticipated negative impact of Brexit.
Prior to last year's vote to leave the EU, city house price growth stood at 8.8%.
The property analysts – part of the Zoopla family – reported that, of the seven cities experiencing a higher rate of house price inflation, Birmingham was the fastest growing with 7.8% annual price growth.
Russell Quirk, founder of online estate agent eMoov, said Hometrack's latest figures showed, "the UK market has almost broken free from the shackles of Brexit uncertainty".
However, in London, the slowdown continues with house price inflation dipping to 2.6%, the lowest level for more than five years.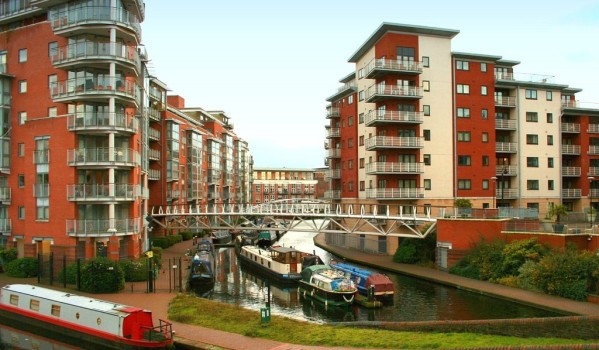 Above: a two-bedroom flat in Birmingham with canal views, available on Zoopla for £435,000
Why is this happening?
Hometrack attributes the boost in city house price growth to strong performance in some large regional cities. These include Birmingham, Manchester and Leeds, which are now recording annual growth rates of between 6% and 7.8%.
As far as London's deceleration is concerned (down from 10.1% to 2.6% in the 12 months to June), Hometrack pointed to, "affordability pressures and the impact of the Brexit vote on buyer sentiment".
However, Hometrack said that London's waning house prices were starting to flatten out, with average prices 'picking up by 1.7%' in the second quarter of this year.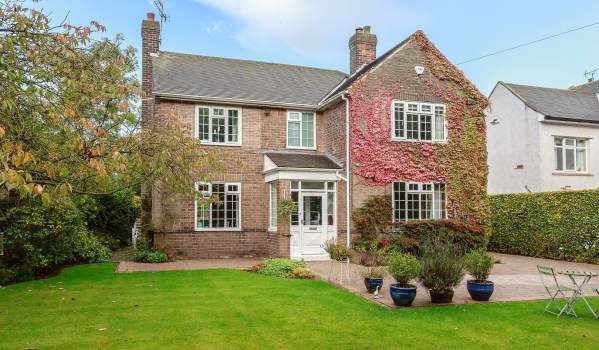 Above: A three-bedroom detached home in the Alwoodley area of Leeds for sale on Zoopla for £587,500
Who does it affect?
Of the 20 major cities featured in Hometrack's index, 13 experienced a lower annual growth rate than a year ago. Joining London in terms of recording the greatest slowdown were Bristol, Oxford and Cambridge.
In Oxford and Cambridge where house prices are 2.1% and 1.9% up on this time last year respectively, house price growth is below the rate of inflation (2.6%), as measured by CPI. This means house prices have fallen in real terms for the first time since March 2012.
Russell Quirk added: "These cities are paying the price of their much-higher price tags with slower growth, while Britain's second city (Birmingham) has come to the forefront in terms of the best property price performance."
The average price of a property in Birmingham stands at £154,000 – less than a third of London's £492,700, according to Hometrack.
In Edinburgh, the rate of growth has bounced back from 1.8% a year ago to 6.5% today.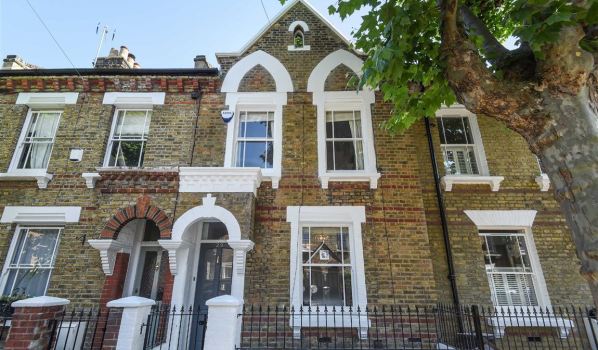 Above: A three-bedroom Victorian cottage in London's Shaftesbury conservation area priced at £975,000
What's the outlook?
Hometrack spokesperson, Richard Donnell, said the house price growth rise was, "consistent with an 11% increase in the number of home purchase mortgages, which is also 5% higher than the five-year average".
He said house price inflation was, "holding up despite the squeeze on real incomes and uncertainty around Brexit.
"The Brexit impact was greatest over the second half of 2016 and house price inflation has picked up over the last six months."
Top 3 takeaways
The UK's house price growth is 5.1% per annum, in June 2017, down from 8.8% a year ago
Birmingham is the fastest growing city, recording 7.8% annual price growth
London City house price inflation is at a five-year low, and in line with the 2.6% CPI
You might also be interested in...
Are you surprised that London's property price growth is at its slowest in 5 years? Tell us by posting a comment below...