If your home is just a short hop away from a brewhouse, then it's time to raise a glass – because it might be worth a lot more than you think.
What's the latest?
Three cheers for living near a brewery – as doing so can add a tasty 15% premium to your property's price tag, according to online estate agent, Emoov.
Topping the list for the biggest premium price tag are properties neighbouring Nottingham's Navigation Brewery (NG2), where values are 33.6% above the city's average of £192,812.
The average property price in areas with a brewery in the vicinity sits at £432,536 across the UK, compared to the average price across all wider areas in the survey of £383,061.
Russell Quirk, founder of Emoov, said that while, traditionally, being near a good school, green space, amenities and transport link all adds value to a home, "so too can the close proximity of a brewery, it seems".
Above: This two-bedroom detached home in Nottingham, in the NG2 postcode area, is priced at £230,000
Why is this happening?
Emoov's research involved looking at whether buying properties near breweries could add a premium to the price.
After searching property values surrounding some of the best and most known breweries in each region of the UK, and comparing those values to the wider area, it found "the results show a 15% jump in favour of beer".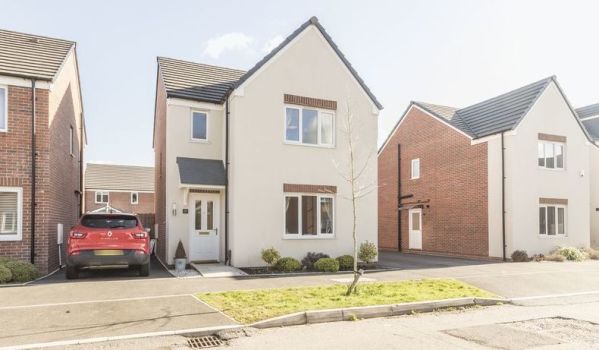 Above: Not far from Newport's Tiny Rebel brewery (NP10) is this three-bedroom detached home, priced at £230,000
Who does it affect?
There's no reason to be bitter about living near Ouseburn Valley Brewery in Newcastle upon Tyne (NE3), as the average neighbouring property goes for £253,227 – 27.4% more than the city's average price of £198,636.
There's a perfect blend in the Welsh city of Newport, too, near Tiny Rebel, which opened in July last year, as property prices surrounding the brewery average £210,438 – nearly 27% higher than the wider city's average of £165,854.
Farnham, in Surrey, is known for its historic buildings and Georgian streets, and properties near the Hogs Back Brewery benefit from a 20.7% premium.
Homes near the family-owned brewery have an average price of £683,905, compared to an average £566,469 across the greater area.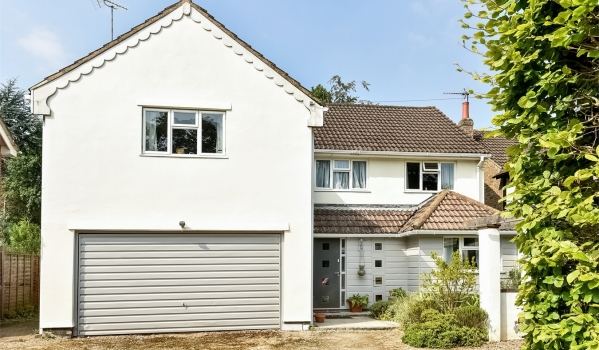 Above: In Farnham (GU10), Surrey, this four-bedroom property is on the market for £825,000
Those neighbouring Yorkshire and the Humber's Blacksheep Brewery (HG4), Masham, enjoy a premium property price of 12.3%, while there's an 11.7% premium for homes near south London's Bullfinch Brewery (SE24).
On the northwesterly tip of Orkney's mainland, those living near Swannay Brewery (KW17) have a 11.6% premium in property values over homes located further from the brewery, a former dairy farm.
In Essex, those living near award-winning micro-brewery, Brentwood Brewery, benefit from a 5.5% premium (CM15), as the average property value surrounding the family-run business is £509,315, compared to wider Brentwood's average of £482,528.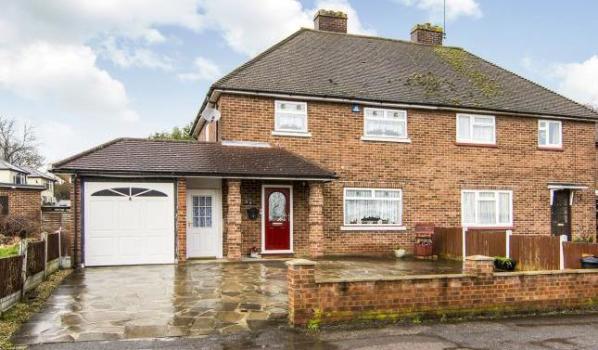 Above: On the market for £450,000 is this three-bedroom semi-detached home in Brentwood (CM15)
Sounds interesting. Tell me more.
Sounding a note of caution, Quirk said that while living a stone's throw from a brewery "will certainly come in handy for St Patrick's Day, using it as a highlight when selling your home may restrict your property's appeal to a niche group of buyers".
In separate research, Emoov reckons that St Patrick's Day is the best day for homeowners to list their property with an agent
Using data from the Post Office, which details the number of days to sell a home across the country, Emoov backtracked the national average of 96 days from mid-June last year, when the largest number of residential transactions took place. This helped it to establish that the ideal day sellers should list to hit the completions peak is 17 March
Top 3 takeaways
Living by a brewery comes with a 15% premium property price tag
Average property prices in areas with a brewery in the vicinity sit at £432,536, compared to the average price across wider areas of £383,061
Topping the list for the biggest premium price tag are neighbours of Navigation Brewery in Nottingham
You might also be interested in...
Would you live near a brewery? Tell us by posting a comment below...