Community spirit, thriving businesses and great places for brunch have helped these locations top The Sunday Times' Best Places to Live list for 2018. Has your town made the cut?
Overall winner: York, North Yorkshire
Why is it the best? York has been named as the best place to live in Britain for 2018. It's a mini metropolis, with a rich history, cool cafes, the fastest internet in Britain and home to innovative companies. The Sunday Times says an 'industrial revolution' in the compact city is attracting talent from software designers to researchers, gaming companies, film-makers and financial firms. One local businessman said: "The cultural scene has exploded – there are now microbreweries."
Homes for sale in York include: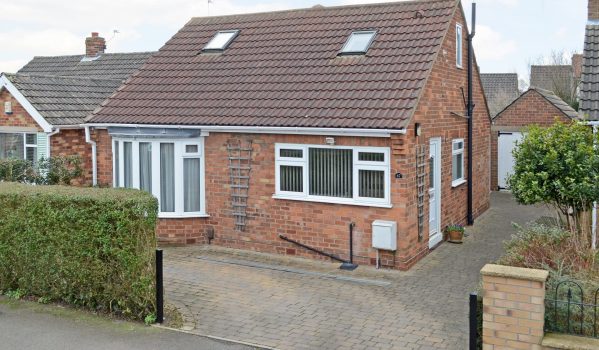 Above: This four-bedroom detached bungalow in York is available on Zoopla for £300,000
Greater London
Regional winner: Bermondsey, Southwark
Why is it the best? Bermondsey is in Zone 1, so you can walk to work in the City, or enjoy a leisurely stroll along the Thames. Families are discovering Victorian terraces south of Jamaica Road, which are still available for less than £1m. One local told The Sunday Times: "It's trendy, but more understated than Shoreditch. There are 17th century pubs, but people don't know about them."
Homes for sale in Bermondsey include: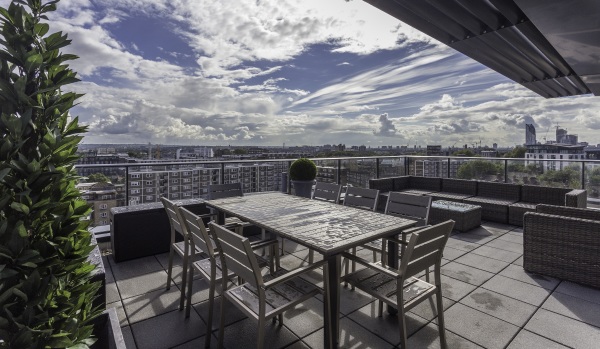 Above: Offering panoramic views towards Tower Bridge is this three-bedroom apartment in Arc House, Bermondsey, for £1.35m
Midlands
Regional winner: Shipston-on-Stour, Warwickshire
Why is it the best? Shipston has all the charm of the Cotswolds, but without the tourists. The English market town may not boast anything modish or trendy, but it has a warm community spirit and thriving centre. A long-time local reckons Shipston residents don't take themselves too seriously, and everyone knows each other.
Homes for sale in Shipston-on-Stour include:
Above: In Shipston-on-Stour, this four-bedroom home is on the market for £300,000
North and northeast
Regional winner: Tynemouth, Tyne and Wear
Why is it the best? Tynemouth "feels more Jane Austen than Geordie Shore" according to The Sunday Times, which chose this seaside resort as the best place to live in the north/northeast because of its 'blissful' scenery including sweeping beaches. A £5m campaign to restore the 1920s lido is apparently gathering pace.
Homes for sale in Tynemouth include: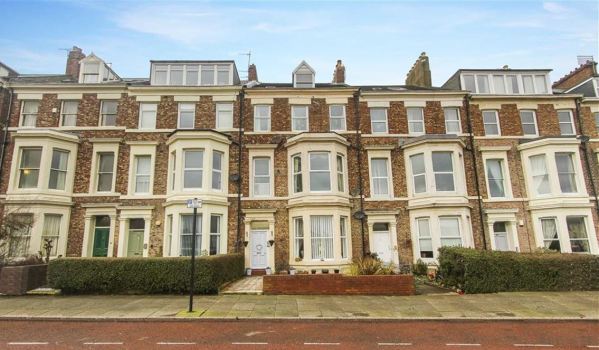 Above: Located close to the sea front and Tynemouth village is this two-bedroom flat, priced at £235,000
Northwest
Regional winner: Altrincham, Cheshire
Why is it the best? Altrincham, on the southern edge of the Greater Manchester sprawl, was apparently a 'bit of a joke' a decade ago. Now, however, the place is 'jumping' thanks to a multi-million-pound regeneration, drawing everyone from parents with buggies to retired couples and revellers.
Homes for sale in Altrincham include: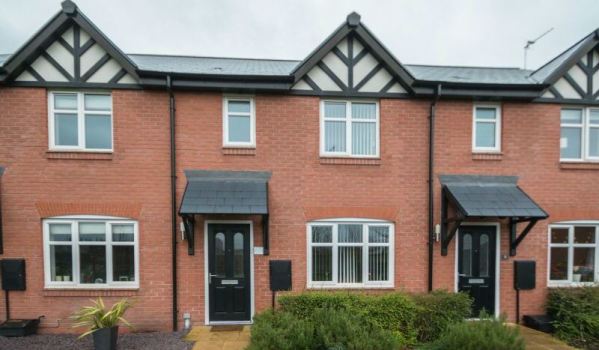 Above: This three-bedroom terraced home is available in Altrincham for £295,000
Northern Ireland
Regional winner: Ballyhackamore, Belfast
Why is it the best? There's "nowhere more appealing to settle down and bring up the kids than Ballyhackamore... or Ballysnackamore, as it is known, thanks to the brunching, dining and sipping of cocktails that are enjoyed along the Upper Newtonards Road," says The Sunday Times.
Homes for sale in Ballyhackamore include: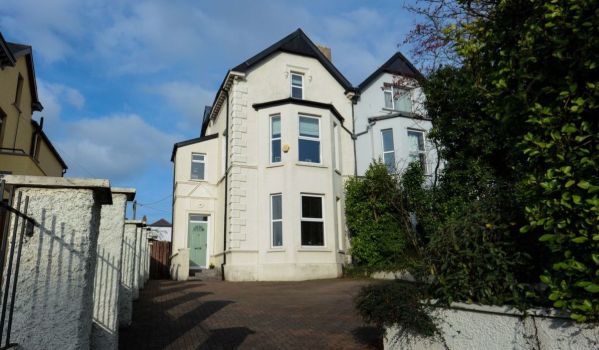 Above: On the market for £299,950 is this five-bedroom semi-detached home in Upper Newtownards Road, Ballyhackamore
Scotland
Regional winner: Melrose, Scottish Borders
Why is it the best? Melrose has a beautiful setting in the Eildon Hills, a dramatic ruined abbey, a handsome town centre of stone and pristine whitewash, along with an array of prosperous local shops and restaurants.
Homes for sale in Melrose include: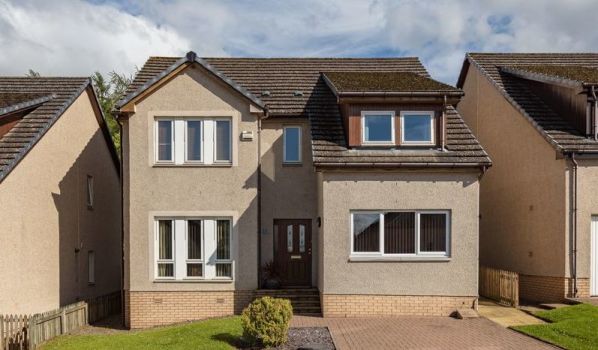 Above: For £285,000, this four-bedroom detached house in Melrose is a stroll from the town centre
Southeast
Regional winner: Berkhamsted, Hertfordshire
Why is it the best? Described as a 'jewel in the commuter crown', Berkhamsted is affluent and attractive, with the Grand Union Canal running through it.
Homes for sale in Berkhamsted include: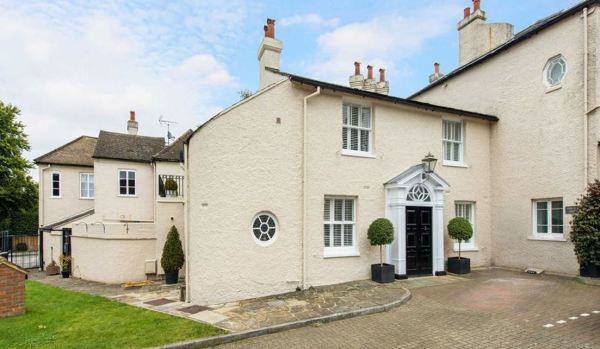 Above: This Grade II-listed four-bedroom semi-detached house, formerly part of the British Film Institute, is on the market for £950,000
Southwest
Regional winner: Frome, Somerset
Why is it the best? The town has an artisan quarter that's often frequented by its large population of hipsters. Locals have set up a share scheme for hiring tools and other items from fellow residents at a minimal rate. And the Compassionate Frome plan, set up to help people cope with poor health, has resulted in a 17% drop in hospital admissions.
Homes for sale in Frome include: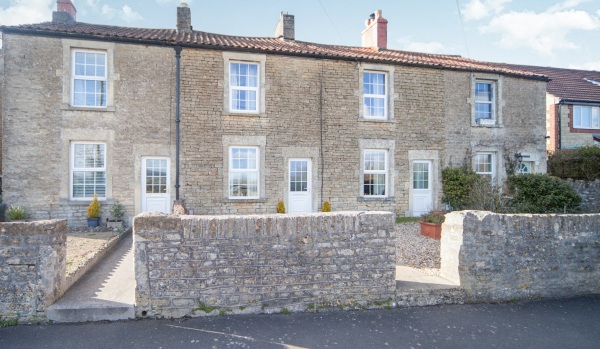 Above: On the market for £230,000 is this cute, period two-bedroom end-terrace in Frome
The East
Regional winner: Chelmsford, Essex
Why is it the best? Chelmsford is 'nothing like the Towie stereotypes' says The Sunday Times, adding, "it has long been a hit with aspirational families thanks to its excellent schools. We give Chelmsford a gold star for its energy and optimism, and for its cricket team, Essex Premier League champions in 2017."
Homes for sale in Chelmsford include: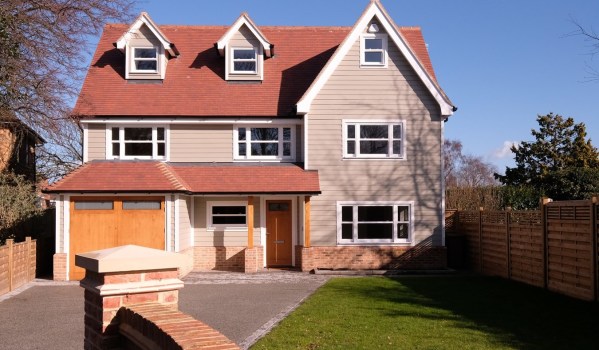 Above: This remodelled five-bedroom detached home in Chelmsford is on the market for £1.15m
Wales
Regional winner: Mumbles, Swansea
Why is it the best? Robert Pugh, who acts as Craster in Game of Thrones, moved to this former fishing village 10 years ago. The area around Mumbles' pier has been given a multi-million-pound facelift, and Pugh says: "It's far more cosmopolitan nowadays. There's a very warm, welcoming atmosphere. I love sailing, and I've recently joined the yacht club, which is full of characters."
Homes for sale in Mumbles include:
Above: Just a stone's throw from the promenade is this converted one-bedroom detached coach house, available in Mumbles for £260,000
You might also be interested in...
If you live in one of the places listed as the best in Britain, what drew you to the area? Tell us by posting a comment below...