Lucky enough to have family stump up cash for a deposit on your first home? Chances are you'll feel remorseful about tapping into the 'Bank of Mum and Dad'.
What's the latest?
Over 10% of aspiring homeowners aged 25-40 assume family will give them more than £40,000 towards the cost of their first property, a survey has shown.
However, the Yorkshire Building Society's research found that 66% of 18-40 year olds who expected a cash boost from the 'Bank of Mum and Dad' also felt guilty about it.
The society's latest first-time buyers report revealed that 31% anticipated receiving help with their house deposit – in line with the proportion (29%) of first-timers in England who received support with their deposit last year.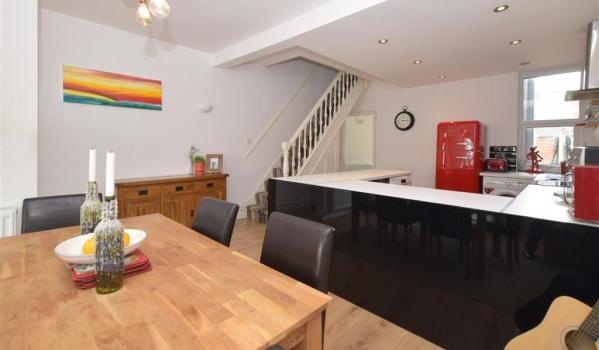 Above: Close to local amenities in Portsmouth, this three-bedroom house is on the market for £225,000
Why is this happening?
According to the building society, the average property price for first-time buyers in England is £198,325, meaning a 10% deposit would set budding homeowners back nearly £20,000.
Spokesperson Simon Broadley explained: "There are many parts of the country where average house prices dwarf earnings. And our survey shows the financial and moral dilemmas facing first-time buyers are acute."
Although young adults feel guilty about borrowing money from family members for such a major purchase, there is clearly no shortage of willingness from relatives keen to help their kin buy their first home.
In fact, a separate survey of more than 1,000 parents, conducted on behalf of Prudential, showed that nearly six out of 10 parents who have loaned money to children or grandchildren have written off all or some of the cash.
And every one of those interviewed said they had already loaned money to their children or grandchildren to cover major financial commitments, or hoped to do so in the future.
Who does it affect?
The Yorkshire Building Society's First-Time Buyers Report found that relying on the 'Bank of Mum and Dad' is becoming the norm, with 59% of would-be homeowners expecting to receive handouts from parents or other family members in order to step on to the property ladder.
But they have a conscience, too, as the majority (59%) of those expecting support admitted that receiving a large sum of money to help buy a first home could impact negatively upon parents' future finances.
This is because some people take money out of their pension fund or sacrifice saving into their pension to help their offspring.
Four in five first-time buyers expect a cash boost from family to total less than a 10% deposit (currently around £20,000) on the average UK first home.
Yet, the survey also showed that 14% of adults aged 25-40 who expected help from family anticipated they would receive more than £40,000.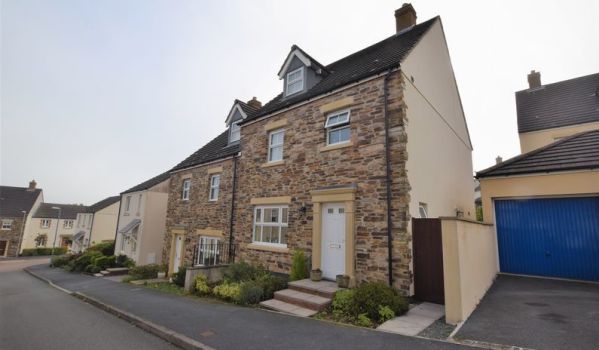 Above: Available for £215,000 in Launceston, Cornwall, is this four-bedroom end-terrace house
Sounds interesting. Tell me more.
When it came to young adults' ability to enter the property market, 82% of those surveyed said it was 'unfair' that their generation was finding it more difficult to buy their first home, compared to their parents' generation.
Although young adults feel guilty about receiving financial support from family, the Yorkshire's report demonstrated how keen they are to own a property, with 65% believing it was likely or very likely that they would become homeowners.
More than half of respondents (56%) said they were currently saving money to acquire their first house.
Interestingly, 20% reported owning a home as more important to them than any other life event, including getting married or having children.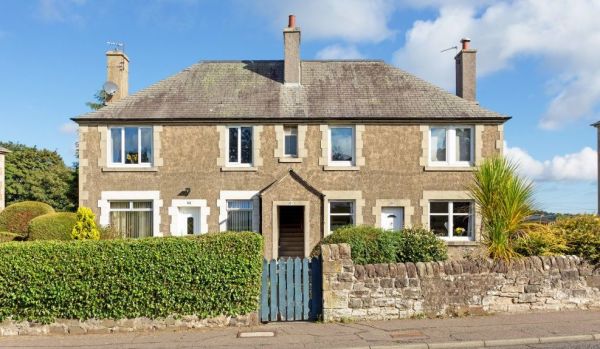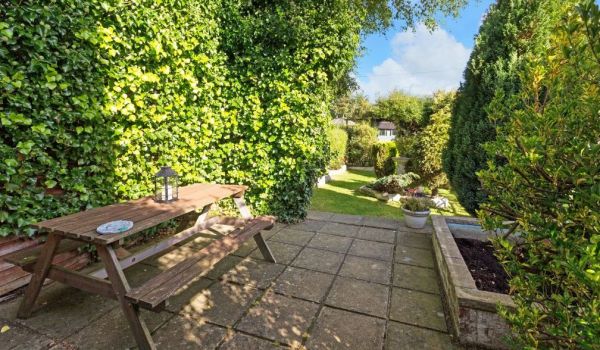 Above: This two-bedroom flat in Edinburgh, Scotland, for sale for £180,000, is an 'ideal first time purchase', according to the selling agent
Top 3 takeaways
Nearly 70% of 18-40 year olds expecting financial support from family to buy a first home would feel guilty about it
Three-in-five would-be homeowners assume they'll receive handouts from parents or other family members
Four-in-five first-time buyers expect financial support to reach less than a 10% deposit
You might also be interested in…
Would you feel guilty about accepting financial help from family to buy your first home? Tell us by posting a comment below...